QB Drew Brees – It was interesting to see Brees attempted his lower number of passes (536) since 2005, but he still led the NFL in completions (386) for the second straight year. He set a career high in completion rate (72.0) helped by massive number catches (144) and attempts (180) to the RB position. Drew finished with 4,334 passing yards and 23 TDs, which was well below his expected value and results from the previous six years (5,141 passing yards and 38 passing TDs per year). Brees passed for over 300 yards in three games with only one game with three TDs. Over his last 13 games of the year, Drew had 17 passing TDs. The bottom line here is that Brees had a 20 percent drop in opportunity due to growth in the run game especially in TDs (23). This season Drew will pass both Peyton Manning and Brett Favre in career passing yards while hoping to hold off Tom Brady in his career to be the top passing QB in NFL history. He enters 2018 in a dead heat with Brady in career TDs (488) with the top spot being 51 TDs away. The structure of the offensive in New Orleans changed in a big way last year with the emergence of Alvin Kamara and the new found defense. His previous resume suggests a rebound in passing chances while expecting to push his passing TDs back to the 30 range. I expect Brees to be a value in 2018 after a step back in stats last year. His new floor should be about 4,700 yards with 30+ TDs while understanding his resume points to more production.
ADP: July 18 – Pick 109 | August 1 – TBD
Position Rank: July 18 – QB9 | August 1 – TBD
---

Join FullTime Fantasy Sports for top advice in the industry from check-cashing, proven winners!
---
Running Backs
RB Alvin Kamara – Hands down Kamara was the best back in the NFL in 2017. He gained 7.7 yards per touch with 14 TDs. His season started as the third wheel in the Saints' RB rotation with Adrian Peterson on the roster for the first three games. In the end, New Orleans gave him 201 touches for 1,554 combined yards. Alvin only had one game with over 100 yards rushing (106) plus another game with over 100 yards receiving (101). He runs with power with high upside as a pass receiver. Overall, he averaged 1.59 Fantasy points per touch, which would have worked out to 545 Fantasy points in PPR league if he had the same touches (343) as Todd Gurley. The Saints will use two backs again in 2018 even with Mark Ingram suspended for four games. Last year New Orleans' RB gained 3,114 combined yards with 28 TDs and 144 catches or 39.0 Fantasy points per game in PPR leagues. Buy the talent and upside while understanding Alvin is one injury away from being the top RB in the league. I expect him to post 1,000 yards rushing and 1,000 yards receiving in the same season in his future career with an excellent chance at reaching over 100+ catches at least once in his career. This year he'll have the early jump as being the RB1 in new Orleans leading to 250+ touches for 1,900+ yards with 15 TDs and 90+ catches. When making your RB1 decision in round one, base it on opportunity, talent, and overall team production. The Saints should lead the NFL in RB Fantasy points again in 2018 and Kamara is the guy wearing the blue ribbon standing at the finish line.
Update: 7/27/18 > It would be tough for me to upgrade my early projections on Alvin Kamara even with a huge jump in playing time over the first four games of the year with Mark Ingram suspended. His increased opportunity makes Kamara a slam dunk to be drafted over the first six picks in almost all high-stakes drafts in PPR leagues. Let's just say, he now has a brighter shade of green.
ADP: July 18 – Pick 5 | August 1 – TBD
Position Rank (PPR): July 18 – RB3 | August 1 – TBD
Position Rank (Non-PPR): July 18 – RB4 | August 1 – TBD
---
PLAY AGAINST THE BEST WITH FullTime Fantasy! | Odds
---
RB Mark Ingram – Over the last two years, Ingram played his best ball of his career leading to over 1,000 rushing in each year (1,043 and 1,124) with 2,902 combined yards with 22 TDs and 104 catches. Over this span, Mark averaged 5.0 yards per rush less explosiveness in the passing game (7.1 yards per catch). Last year Ingram averaged 18.0 touches per game. He finished with four games with over 100 yards rushing and two other games with over 100 combined yards. Over the first four games of the year, he averaged just over 14 touches per game with Adrian Peterson on the roster. This year Mark will miss four games due to a failed drug test. Any missed time will lead to a huge opening for Alvin Kamara to shine. I'm going to lower his touches to 15 per game, which comes to 180 over 12 games. I expect 1,000 combined yards with about 40 catches and six to eight TDs. Ingram is still a viable RB2 in PPR leagues especially if he's missed priced in drafts.
ADP: July 18 – Pick 56 | August 1 – TBD
Position Rank (PPR): July 18 – RB23 | August 1 – TBD
Position Rank (Non-PPR): July 18 – RB27| August 1 – TBD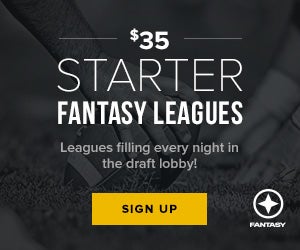 Wide Receivers
WR Michael Thomas – Thomas had growth in his second year in the league (104/1245/5) even with Drew Brees attempting the lowest total of passes (536) in his career with the Saints. In 2016, New Orleans threw the ball 673 times with Michael catching 92 balls for 1,137 yards and nine TDs. In the end, Thomas had growth in his target opportunity (149 chances – 27.8 percent of the total pass thrown by New Orleans) compared to 2016 (121 targets – 18.0 percent of 673 passes). The change in style by the Saints' offense due to a much-improved run game and better defense led to a shorter total in TDs (5). Thomas is a high volume WR with a chance at double-digit TDs. The growth in scoring ability on the ground by the Saints' back does remove his upside in TDs. Buy the 100-catch season while expecting some return in TD production. If New Orleans regains some of their passing attempts, Michael may push his catch total to 120 with 1,500+ yards and double-digit TDs.
ADP: July 18 – Pick 15 | August 1 – TBD
Position Rank (PPR): July 18 – WR5 | August 1 – TBD
Position Rank (Non-PPR): July 18 – WR8 | August 1 – TBD
WR Cameron Meredith – A torn left ACL cost Meredith all of the 2017 season. He'll have a full season to recover, which puts him on a winning path in the Saints' passing game this year. Over two two-game stretches in 2016 with the Bears (Week 5 – 9/130/1 and Week 6 – 11/113 plus Week 15 – 9/104 and Week 16 – 9/135/1), Meredith offered impact value while being the best WR on the field for Chicago. In those four games, Cam had double-digit targets in each game (12, 15, 13, and 12). Unfortunately for Fantasy owners, he disappeared in six straight games (1/12, 1/24, 1/50/1, 4/49, and 2/19) starting in Week 7. Over his last 12 games of the season, Meredith had 60 catches for 836 yards and four TDs on 89 targets. His presence gives the Saints a second WR of value, but he needs Drew Brees to gain his pass-happy ways. His starting point should be 60+ catches for 800+ yards with five to seven TDs. Last year New Orleans completed 198 passes to the WR position for 2,608 yards and 14 TDs on 286 targets. A weak TE option helps Cameron in the target department.
Update: 8/11/2018 > Meredith continues to make slow progress in his recovery knee injury. He's yet to face contact in practice with no timetable for game action in the preseason.
Update: 8/14/2018 > I don't like the direction of the injury news for Meredith. He's missed multiple practices in August, and I get the sense that he's going to be a wasted draft pick in 2018. If a Fantasy owner remains interested, I would follow close attention to his progress over the second half of August. I'm putting on my avoid list no matter how far he falls in drafts.
ADP: July 18 – Pick 125 | August 1 – TBD
Position Rank (PPR): July 18 – WR55 | August 1 – TBD
Position Rank (Non-PPR): July 18 – WR57 | August 1 – TBD
WR Ted Ginn – Last year Ginn finished as the 34th highest scoring WR in PPR leagues despite only receiving 70 targets. Ted gained over 700 yards for the third straight season with 53 catches and four TDs. His catch rate (75.7) was a career best by a wide margin, which just shows the value of a quality QB with accuracy. Ginn had 15 catches for 20 yards or longer with five of those gaining at least 40 yards. Better player than he gets credit for, but he needs a bump in targets to become more valuable in the Fantasy market. Possible 40+ catches for 600+ yards with a handful of TDs with the Saints having a stronger WR2 in 2018.
Update: 8/11/2018 > The Saints released Brandon Coleman in early August while having an underlying injury, and Meredith is banged up with no clear timetable to return. I'm giving Ginn a bump in the next update in the Saints' projections.
ADP: July 18 – Pick 157 | August 1 – TBD
Position Rank (PPR): July 18 – WR82 | August 1 – TBD
Position Rank (Non-PPR): July 18 – WR84 | August 1 – TBD
Tre'Quan Smith (WR) – Early in August, Smith has been gaining some attention in the high-stakes market in PPR leagues as a possible upside flier at wide receiver. He comes to the NFL with a nice combination of size (6'2" and 203 lbs.) and speed (4.50 forty), but he does need to get stronger. Tre'Quan will struggle to beat press coverage with concerns with his ability to separate over the short areas of the field. His best value for the Saints will come as a deep threat where his long arm and jumping ability will create some winning opportunities. His hands under fire will be a question for sure at the next level. Over three season at the University of Central Florida, Smith caught 168 passes for 2,748 yards and 22 TDs highlighted by his junior season in 2017 (59/1171/13).
Update: 8/14/2018 > In the first preseason game, Smith caught four passes for 48 yards to help put his name more on Fantasy owner's radar. He projects more as a backup for Ted Ginn as WR4 in the Saints' offense. His early season playing time will hinge in the health of Cameron Meredith, which doesn't look good. Player to follow in August, but don't overpay for preseason stats as his learning curve in the NFL will lead to many short games.
---
Learn more about the Fantasy Football World Championships where you can win a whopping $150K!
---
Tight Ends
TE Ben Watson – The Saints decided to bring back Watson to start at TE after missing 2016 and catching 61 passes for 522 yards and four TDs on 79 targets for the Ravens last year. Ben will start the year at age 37 while posting the best season of his career in 2015 (74/825/6 on 110 targets) with New Orleans. Last year the TEs on the Saints caught 45 passes for 476 yards and five TDs on 61 targets. Watson won't be an edge at TE, but he will have value in games when defenses overlook him. At best, 45/450/5 while having no real threats on the roster to steal snaps or targets.
ADP: July 18 – Pick 193 | August 1 – TBD
Position Rank (PPR): July 18 – TE28 | August 1 – TBD
Position Rank (Non-PPR): July 18 – TE27 | August 1 – TBD