FullTime Fantasy Sports has always been known for the Fantasy Football World Championships but we also offer Fantasy Baseball contests. Get in on the action and play against experts Dr. Roto, Adam Ronis, and Shawn Childs! We offer two different types of leagues and our payouts are the highest in the industry at a whopping 95 percent! So what are you waiting for? Start your championship run today! Click here to enter the draft lobby!
$44 MLB LEAGUES
Number of Rounds in Draft: 44
League Type: 5×5 Roto
Number of Teams: 12 teams
League Type: Draft-n-Go PLUS: Set your weekly lineup but no in-season waivers, pickups or trade.
Draft Type: Slow Online Drafts – Email notifications after every pick.
Draft Timer: 6 hour clock – Turned off overnight 12am EDT – 8am EDT.
Draft Slot Assignment: Random
Roster Size: 44 players
Season Start Date: The 2018 MLB season starts March 29. Lineups for Week 1 will commence as of 3/29 and will remain the same through 4/8. Week two's official scoring period will begin a of April 9.
End of Season: Sunday September 2. — Just in time for Football baby!
Roster Lock: The weekly deadline for setting your lineups is five (5) minutes prior to the first pitch of the week on Monday. If Monday's games start at 7:00PM EST, then lineup lock will be at 6:55PM EST for all your players regardless of whether or not that player plays on the East Coast or West Coast. Once play has started for the week, lineups are locked and cannot be changed for that given week. On Patriot's Day, April 16, lineups will lock at 11:00AM as the first game of the week begins at 11:05 AM.
There's no better draft prep than a Draft-n-Go PLUS league. What I love about our contest is that it ends before football season so there are no excuses not to play!
– Dr. Roto, Senior Fantasy Baseball Expert

Like and share our new Facebook page! Be sure to pay attention to our giveaways for your shot at some sweet prizes!
Starting Lineup
 2 Catchers
1 First Baseman
1 Second Baseman
1 Short Stop
1 Third Basemen
1 Middle Infielder
1 Corner Infielder
5 Outfielders
1 Utility Players (Any Offensive Player)
9 Pitchers (Starters and Relief)
21 Bench Players
Click here to learn more about the rules!
These drafts are the best preparation to get ready for your season long leagues. It helps you get familiar with a deep player pool and figure out strategies. It's better than a mock draft because you're playing against people putting money up and you can win money, too.
– Adam Ronis, Senior Fantasy Baseball Expert
Join FullTime Fantasy Sports today and get access to our Weekly Closer Reports, Injury Breakdowns, Waiver Wire Pickups, Rankings, Predictions, Injury insight and more!
$44 MLB DRAFT-N-GO PRIZES
95% payback. Highest in the industry!
1st Place: One (1) 2018 Online Championship Entry ($299 value) –OR- $200 cash
2nd Place: $125 Game credit –OR- $100 cash
3rd Place: $75 Game credit –OR- $50 cash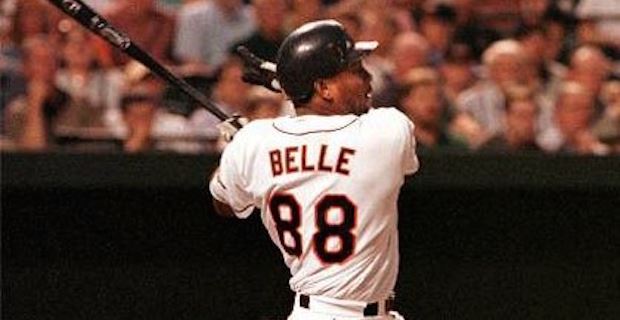 $88 MLB DRAFT-N-GO
The $88 leagues are very similar to the $44 leagues. The only real differences are of course the prize payouts and the fact that the draft timer is a 4 hour clock rather than a 6 hour clock and that the clock is turned off between 1 am EDT – 7 am EDT instead of 12 am EDT – 8 am EDT.
$88 MLB DRAFT-N-GO PRIZES:
95% payback. Highest in the industry!
1st Place: Two (2) 2018 Online Championship Entries ($598 value) –OR- $400 cash
2nd Place: $250 Game credit –OR- $200 cash
3rd Place: $150 Game credit –OR- $100 cash
Click here to learn more about the $88 league rules!
These are the best leagues you will find anywhere because it's all about the draft! Not only are these leagues easy to play since there are no in-season waivers or trades but you also get the highest paybacks in the industry! Great competition, great fun!
– Matt Brandon, Managing Editor