QB Russell Wilson – In 2017, Wilson was the best QB in the land. His top ranking came via a rebound in his value in the run game (95/586/3) while matching his career high in passing TDs (34). His completion rate (61.3) is trending backward after peaking in 2015 (68.1). Russell set a career high in pass attempts (553), which still ranks only about league average per game (34.6). Over the last three years, Wilson improved his floor to about 4,500 combined yards with two special seasons in combined TDs (2015 – 35 and 2017 – 37). He enters 2018 with a drop down at TE, which should be offset by the addition of WR Brandon Marshall. I expect better success in the run game, which will help lower the sack total and improve Russell's ability to get the ball downfield. Wilson is a great player who makes the players around him better. His upside is 5,000 combined yards with 35+ TDs, but it would require Marshall to play at a high-level. I'm going to set his bar at his recent success (4,500 combined yards with 30+ TDs) while understanding a weaker defense will force him to throw the ball more late in games when trailing on the scoreboard.
ADP: July 18 – Pick 66 | August 1 – TBD
Position Rank: July 18 – QB2 | August 1 – TBD
---

Join FullTime Fantasy Sports for top advice in the industry from check-cashing, proven winners!
---
Running Backs
RB Rashaad Penny – In 2016, Penny gained 1,242 combined yards with 14 TDs and 15 catches while receiving 141 combined touches. San Diego State worked him hard in his senior year leading to 308 touches for 2,383 combined yards with 25 TDs and 19 catches. Even more impressive in his college career was his eight kicks returned for TDs. Rashaad average 30.2 yards over his 81 kickoffs leading to 2,449 yards and seven TDs while also returning one of his two career punt returns for a TD. His success was greatly helped by poor defensive play at the second and third levels of defenses in his conference, which won't be the case in the NFL. Penny follows his blockers well while running with patience. He has an uncanny feel to hit the gas at the right time to create big windows in the run game. His experience in the passing game is limited, but Rashaad is going to be a tough cover for linebackers. Most of his highlight came from explosive plays. Penny still has to have vision and acceleration to finish his opportunities. There's a lot to like here even with much smaller lanes to run through in Seattle. There is no doubt the Seahawks will work him hard in 2018. Possible 300 touches for 1,400 yards with eight to ten TDs and 25+ catches. The key to his upside will be his ability to steal touches on passing downs. Rashaad is the best back on the roster, which points to his role/opportunity gaining momentum as the season moves forward.
Update: 8/15/2018 > Rashaad Penny suffered a broken finger, which required surgery. His timetable for recovery looks to be three-to-four weeks. Seattle's first game of the year is in 26 days giving Penny an outside shot at being on the field at least in a backup role. With Chris Carson already getting the RB1 tag early in camp, Penny will be the backup dancer early in the regular season. His upside is immense pointing to a better buy in drafts with his falling ADP (after round five). My best Fantasy advice would be to get a feel for his new draft value and target him as an upside RB3. His best value should come late in the season.
ADP: July 18 – Pick 31 | August 1 – TBD
Position Rank (PPR): July 18 – RB10 | August 1 – TBD
Position Rank (Non-PPR): July 18 – RB11 | August 1 – TBD
–
RB Chris Carson 
– In Week 2 in 2017, Carson emerged as the lead back for Seattle after gaining 100 combined yards with one catch on 21 touches. He followed that game with boring results over the next two weeks (52 combined yards with two catches on 13 touches and 66 combined yards with three catches on 15 touches) before an ankle injury ended his season. As a backup RB at Oklahoma State in 2015 and 2016, Chris gained 1,319 combined yards with 14 TDs and 30 catches on 243 touches. Seattle likes his game, and Carson should be the top option for carries on early downs behind Penny.
–
Update: 8/16/2018 > Chris Carson will enter the regular season as the starting back for Seattle, I expect him to move to the sidelines on passing down with J.D. McKissic edging out C.J. Prosise for the third-down role due to health concerns for Prosise. Carson is a talented enough to have success and stiff arm Penny for some time, but his ceiling is much lower. I expect Carson to gain draft value where he becomes over drafted as far as his full season-long value. The offensive line isn't great in Seattle and Russell Wilson does steal over 20 percent of the RB opportunity in that offense.
–
ADP: July 18 – Pick 139 | August 1 – TBD
Position Rank (PPR): July 18 – RB87 | August 1 – TBD
Position Rank (Non-PPR): July 18 – RB88 | August 1 – TBD
---
PLAY AGAINST THE BEST WITH FullTime Fantasy! | Odds
---
RB C.J. Prosise – Prosise has one season of value on his college resume. In 2015 at Notre Dame, C.J. rushed for 1,029 yards on 157 carries with 11 TDs. He averaged 6.6 yards per rush. Prosise had 26 catches for 308 yards and a TD as well. In 2014 as a WR, he caught 29 passes for 516 yards with two TDs. C.J. has the size (6'0" and 220 lbs.) to add value in pass protection, but his lack of experience leads to misreads and mistakes. Prosise runs with vision and patience, but he needs to take what the defense gives him if a hole isn't open after the snap. Prosise flashed in two games in 2016 (Week 8 – 103 combined with four catches and Week 10 – 153 combined yards and seven catches). C.J. was well onto another big game in Week 11 (4/76/1), but he suffered a broken bone in his shoulder ending his season. 2017 ended up being a wasted season after suffering a left ankle injury early in the year. Last season he had 110 combined yards with six catches on 17 touches. Durability remains a considerable concern, but Prosise does have upside in the passing game. I don't view him as a handcuff to Rashaad Penny.
Update: 8/14/2018 > Prosise is banged up again in August, which may be his ticket out of town. Real buy in Fantasy drafts until he proves he can stay healthy.
ADP: July 18 – Pick 259 | August 1 – TBD
Position Rank (PPR): July 18 – RB56 | August 1 – TBD
Position Rank (Non-PPR): July 18 – RB65 | August 1 – TBD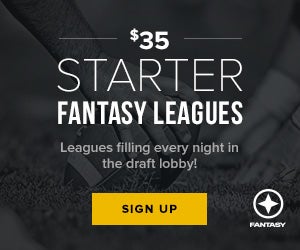 Wide Receivers
WR Doug Baldwin – After trending up in 2015 (78/1069/14) and 2016 (94/1128/7), Baldwin failed to produce a season worthy of his ADP in 2017. He caught 75 of his 116 targets for 991 yards and eight TDs. Doug finished with only two games with over 100 yards receiving with a miserable end to the year over his last seven starts (21 catches for 453 yards and five TDs on 37 targets). Over first eight games, Baldwin had four games with double-digit targets (15, 12, 10, and 12) while receiving seven targets or fewer in each of his last eight games. He plays for one of the top QBs in the games, but he's averaged only 7.2 targets per game over the last three seasons. If Brandon Marshall plays well, Baldwin is going to slip to the second option in the passing game. It may not result in a drop in opportunity, but it may create more peaks and valleys from game to game. Not an edge for me at WR, but his ability to deliver some big games and TDs gives him the best value as a WR2 in PPR leagues. I'll lower his projections to 80 catches for 1,000 yards with mid-level TDs.
8/3/2018 > Baldwin is battling a left knee issue that will keep him out for most of the preseason. Seattle suggests he'll be fine by the start of the regular season. I'd say proceed with caution in the early draft season until we have a better outlook on his health.
ADP: July 18 – Pick 25 | August 1 – TBD
Position Rank (PPR): July 18 – WR21 | August 1 – TBD
Position Rank (Non-PPR): July 18 – WR24 | August 1 – TBD
WR Tyler Lockett – The early report in 2016 suggested Lockett suffered a torn PCL in his knee in Week 1 leading to his step back in production in his second year in the league. Tyler did flash in Week 2 (4/99), but he was only on the field for 27 plays with only four targets. He barely saw the field over the next two games (23 and 14 plays). From Week 3 to Week 16, he had four catches or fewer in 11 games and fewer the 50 yards receiving in ten games. His season ended in Week 16 with a broken leg. Thanks to one big run (75 yards), Lockett finished with a career-high in combined rushing and receiving yards (711) with only two TDs. In 2017, Tyler had another boring season (45/555/2) with a career-high 71 targets. His best success came in Week 8 (6/121) and Week 14 (4/90/1). Over his last 12 games of the year, Lockett had fewer than 40 yards receiving in ten games. Tyler hasn't been healthy over the last two seasons, which gives him a chance to be more explosive in 2018. He remains the WR3 as long as Brandon Marshall remains upright. With weakness at TE, Lockett may very set a career high in catches, receiving yards, and targets. I'll start the bidding at a 5/700/5 type season.
ADP: July 18 – Pick 134 | August 1 – TBD
Position Rank (PPR): July 18 – WR63 | August 1 – TBD
Position Rank (Non-PPR): July 18 – WR62 | August 1 – TBD
WR Brandon Marshall – Brandon had the best production of his career in 2015 (109/1502/14 on 173 targets). In 2016, he finished with only two games with over 100 yards receiving (6/101 and 8/114/1). Over his last ten games in 2016, Marshall had only one TD with four catches or fewer in eight games while playing through a hip, a shoulder, and a foot injury. Last year Brandon crushed Fantasy owners in Week 1 (1/10 on four targets) and Week 2 (1/17 on five targets) while having a slight pulse in his next two games (8/66 and 6/46) thanks to a massive bump in targets (11 and 10). His season ended in Week 5 (2/15) with a left ankle injury, which required surgery. At age 34, Fantasy owners have lost faith even with seven seasons with over 1,000 yards receiving and five years with 100 catches or more. Over 172 career games, Marshall has 82 TDs. The real question here is if Brandon has any heart left in his game or is he content collecting a paycheck in the booth? Seattle doesn't throw the ball enough for him to be a WR1 in the Fantasy market even with a rebound season. Possible 70+ catches for 900+ yards with about seven TDs, but I need to see positive reports over the summer. I'm only shopping here if his price point is favorable.
Update: 8/14/2018 > For the first time all summer, there was a positive blurb from the Seattle coaching staff about the direction of Brandon Marshall. He's a talented player with a long resume of success while having a clear to opportunity if Marshall can regain his health. Still a late flier, but his recent news will give a push slightly up draft boards.
ADP: July 18 – Pick 226 | August 1 – TBD
Position Rank (PPR): July 18 – WR40 | August 1 – TBD
Position Rank (Non-PPR): July 18 – WR44 | August 1 – TBD
---
Learn more about the Fantasy Football World Championships where you can win a whopping $150K!
---
Tight Ends
TE Ed Dickson – The last man standing at TE for the Seahawks is Mr. Dickson. As a fill in for the injured Greg Olsen in 2017, Ed had his best season (30/437/1 on 48 targets) since his sophomore campaign (54/528/5 on 89 targets) with the Ravens. Dickson only had one game of value in 2017 (5/175 on five targets) thanks to him being overlooked in the deep passing game by the Lions in Week 5. Over his next 11 games, he only has a combined 19 catches for 166 yards and one TD on 34 targets. There's no Fantasy upside here even if he's named the starter.
ADP: July 18 – Pick 214 | August 1 – TBD
Position Rank (PPR): July 18 – TE24 | August 1 – TBD
Position Rank (Non-PPR): July 18 – TE23 | August 1 – TBD
---
Click the DEEPER DIVE button to read the FULL OUTLOOK with offseason movement, NFL Draft analysis, offensive line discussion and schedule breakdowns! 
---
2018 Fantasy Football: Positional Team Outlooks
Fantasy Football Rainman Shawn Childs, a six-figure high-stakes career earner and one of the most accurate rankers in the industry, previews the most relevant players at each skill position on all 32 NFL teams! Use these team previews to DOMINATE your competition as we approach the 2018 Fantasy Football season!
| | | | | |
| --- | --- | --- | --- | --- |
| AFC East | BUF | MIA | NE | NYJ |
| AFC North | BAL | CIN | CLE | PIT |
| AFC South | HOU | IND | JAX | TEN |
| AFC West | DEN | KC | LAC | OAK |
| NFC East | DAL | NYG | PHI | WAS |
| NFC North | CHI | DET | GB | MIN |
| NFC South | ATL | CAR | NO | TB |
| NFC West | ARI | LAR | SF | SEA |