2018 Fantasy Baseball Draft Kit

Join FullTime Fantasy for top advice in the industry from check-cashing, proven winners!
Know the game, know the players. With FullTime Fantasy, we will provide all the resources necessary to have you dominating your competition. When using our 2018 Fantasy Baseball Draft Kit, you will be fully prepared to beat your rivals. Take your game to the next level. Rankings, analysis, cheat sheets, projections, direct access and advice from all of our experts via our premium forums and more!
For an extremely limited time, we've unlocked the BALTIMORE ORIOLES and ATLANTA BRAVES Team Outlooks by the one and only Shawn Childs!

 Baltimore Orioles – Free preview

 Atlanta Braves – Free preview
"Not all experts are created equal. Industry executives and insiders go to Shawn. FullTime Fantasy is bringing Shawn to you."
– Ian Ritchie, Executive Director FullTime Fantasy
Senior Fantasy Expert Shawn Childs has won six-figures playing this very game we all love. In early years of the high stakes market, Childs was ahead of the curve in player evaluation, draft value, and free agent bidding setting up four top-five finishes in the National Fantasy Baseball Championship.  He has four AL-only Auction titles, one NL-only title, and five Main Event titles plus an overall title in 2012. This success led to an induction into the NFBC Baseball Hall of Fame. Shawn is the ONLY HIGH-STAKES PLAYER to finish in the Top 5 Fantasy Players of the Year on FOUR separate occasions! That's going up against the best competition in the world! It's rare, no, it's unheard of to find a winner of this caliber who is willing to share their thoughts with others, but that's exactly what Shawn's doing. He's more than just a writer, more than just a serious fan with an eye for the game, more than just an expert! Shawn is a WINNER. A PROVEN winner who's come to FullTime Fantasy with the sole purpose of helping you DOMINATE YOUR LEAGUES.
Join FullTime Fantasy today and get access to our Weekly Closer Reports, Injury Breakdowns, Waiver Wire Pickups, Rankings, Predictions, Injury insight and more!
Let the celebrity journalists that haven't won 10 cents guide the sheep. Shawn will guide the winners. The simple fact is there are more losers than winners in every single league, so stay away from the common groupthink advice found around the web.
Learn every player's Fantasy impact in 5×5 leagues based on his current and past projections.
Click here to learn more about FullTime Scores and how they can help you DOMINATE your league!
Our cash-winning staff provides positional rankings and FullTime Scores!
FullTime Scores  | Dr. Roto | Adam Ronis | Shawn Childs
Our TEAM OUTLOOKS are reserved for Members Only and are jam-packed full of useful information to help your research. With this information, you'll be armed to know who to avoid, who to target and when to target them. You'll walk away from your draft knowing you nailed it.
"I hope to educate you on the player pool, to improve your thought process when making decisions, and to show you what it takes to build a winning team."
– Shawn Childs, Senior Fantasy Baseball Expert
Adam Ronis Preseason Analysis
Senior Fantasy Baseball Expert Adam Ronis is the co-host of the FullTime Fantasy Show on FNTSY Sports Network and Two Time Defending Tout Wars Champion. He dominates the biggest industry expert league in the world with countless high stakes titles, and he's here to help you win. 
Impact of Phillies Prospect Scott Kingery | Late-Round Offensive Targets | Late-Round Pitchers to Target | Potential Closers in Waiting| Finding Late-Round Stolen Bases | Left-Handed Closer Better Than Name Suggests | One of Fantasy's Most Polarizing Players | Does Kevin Gausman Deserve Another Chance? | Carlos Carrasco Leaping Into Fantasy Elite | One of Fantasy's Top Bounce Back Candidates | Eric Hosmer Signs Mega Deal | When Should Owners Draft Nelson Cruz? | This Speedy Veteran is Too Costly in Drafts (Premium Only) |  Just How Good is Justin Turner? | Can Trevor Bauer Reach 200 Ks in 200 Innings? | Mid-Round Catcher to Target | Is A's Pitcher Sean Manaea Worth His ADP? | Dark Horse NL Cy Young Candidate (Premium Only) |Brewers Acquire Christian Yelich Via Trade And Sign Lorenzo Cain | Mid-to-Late Round Short Stop to Target | Diamondbacks SP Robbie Ray: Overvalued or Fantasy Gem? | Mid-Round Workhorse Pitcher to Target | What is Andrew McCutchen's Value as a SF Giant? | Gerrit Cole to Giants, Addison Reed to Twins: Fantasy Fallout? | Jay Bruce Value After Returning to Mets | Sleeper Short Stop on the Rise (Premium Only)
Each of our Senior Fantasy Baseball Experts reveal sleepers, busts and a stash and cash pick! (For Premium Members Only) 
Dr. Roto – Click here to see Doc's winning preseason sleepers and busts!
– FSWA 2011 Newcomer of the Year
– Winner of multiple FFWC and FullTime Fantasy Online Championship leagues
– Beat out entire field of 500+ players in his Beat Dr. Roto contest in 2014
– Four-time SiriusXM Expert Host League Champion
– Member of Tout Wars, LABR, FSTA Expert Leagues
– Winner of NFBC, NFFC, RTsports high stakes leagues
Shawn Childs – Check out the Fantasy Rainman's 2018 Preseason Pro picks!
– Second-most accurate DFS Expert in 2014
– Netted hundreds of thousands of dollars playing Fantasy Sports
– 2-time DFS Championship Finalist
– ONLY HIGH-STAKES PLAYER to finish in the Top 5 Fantasy Players of the Year on FOUR separate occasions!
Adam Ronis – See the Fantasy Triple Threats top busts, sleepers and comebacks!
– Three-year Tout Wars participant with two mixed league championships
– Finished second in the DFS Tout Wars contest in 2015
– Participates in high stakes baseball leagues like the NFBC, including the Online Championship and Draft Championship leagues
– SiriusXM Host League Champion three of the last four seasons
– FSTA Award winner for Best Fantasy Sports Radio program in 2015
High-Stakes Winner
Dr. Roto
Adam Ronis
Shawn Childs
AL Offensive Sleeper
White Sox

2B Yoan Moncada

Exclusive: Members Only Click Here!
Exclusive: Members Only Click Here!
NL Offensive Sleeper
Rockies OF

David Dahl

AL Bust
Astros UTI

Marwin Gonzalez

NL Bust
Reds OF

Billy Hamilton

AL Pitching Sleeper
Mariners SP

James Paxton

NL Pitching Sleeper
Cardinals SP

Luke Weaver

AL Comeback Player
Royals OF

Jorge Soler

NL Comeback Player
Pirates OF

Gregory Polanco

AL Stash & Cash
White Sox OF

Eloy Jimenez

NL Stash & Cash
Reds 3B

Nick Senzel
---
Dr. Roto's Team Preview Series
Dr. Roto discusses each team in a quick article as we approach the 2018 season (coming soon)!
| | | | | | |
| --- | --- | --- | --- | --- | --- |
| AL East | AL Central | AL West | NL East | NL Central | NL West |
| | CWS | | | | |
| | | | | CIN | COL |
| | | | | | |
| | | | | | |
| | | | | | |
2018 Fantasy Baseball AL / NL Cheatsheets
Detailed American League and National League positional cheatsheets with auction prices included!
American League Only | National League Only | 15-Team Auction League Cheatsheet
Almost all of our in-depth information in one easy-to-navigate location.
A list of where each player is going in MLB 44s and MLB 88s. Learn when you'll need to target the players you want!
An aggregate of each player's average auction value. Learn what other owners are paying for every player.
2018 Premium Fantasy Baseball Strategies
Expert Draft Strategy: PAPS | Expert Draft Strategy: POSB |Fantasy Baseball Basics & Guidelines | Auction Strategy Overview | AL/NL-only Auction Strategy – Hitting | AL/NL Auction Strategy – Pitching | Closer Strategy | Dual Aces Pitching Strategy | What is CTBA? | FAAB / Blind Bidding Strategy
2018 Fantasy Baseball Sleepers, Busts and Breakouts
Breakout Hitters of the Year | Breakout Pitcher of the Year | Top 5 Sleeper Pitchers | Infield Sleepers | Outfield Sleepers | Bounce-Back & Regression Candidates | 15-Team Roto League Statistical Targets | Bold Predictions | Extremely Bold Prediction From High-Stakes Phenomenon! | Spring Training Stock Watch | Ronis Draft Board Risers | ADP High Risers | ADP Fallers | Week 1 Closer Depth Chart | Spring Training Final Conclusions | Bold Call Per MLB Team | 2018 High Stakes Auction Recap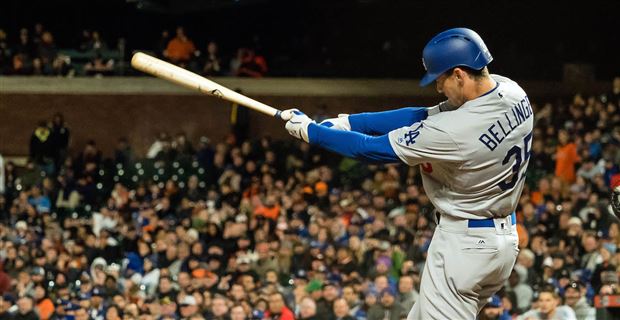 ---
Looking for some MLB DFS advice and an optimizer? Check out this amazing MLB DFS package! Only a few days left while you can still get 33% off this amazing deal, the best deal in the entire DFS industry!