Daily Dr. Roto — February 26
Fantasy Preview in a Nutshell: Detroit Tigers
C James McCann — He's not the McCann I would rather own (Brian), but he is good enough in his own right to be worthy of a roster spot in deeper leagues. He has power which can help, but his batting average fluctuates from bad to decent, so be careful if he starts to slump.
1B Miguel Cabrera — He had a steep decline last year, but I am willing to believe it was due to herniated discs in his back instead of aging. Assuming he's healthy once again, Cabrera should hit 25 HR, but I am not so sure that he will knock in 100 RBIs with this pathetic group of hitters around him.
2B Dixon Machado — The only way I am taking this guy is in Draft Champion-type leagues that have 40 to 50 rounds.
SS Jose Iglesias — Iglesias always seems to get off to a hot start before cooling down as the year goes on. He has little power and speed, so I am not sure what more he offer than helping you get the requisite at bats your league requires.
3B Jeimer Candelario — Candelario should get every chance to be the Tigers Opening Day 3B. And while I think he will go through some severe slumps, I think there is upside here in the long run. Candelario has shown 20 HR power potential in the minors, and the Tigers have no one else (unless they move Nick Castellanos back) to challenge him. Give him a bump up in keeper league formats.
OF Leonys Martin — It seems like Martin has been around forever, but he is only 29. At one time I thought he could go 20-20, but there is no chance of that happening anytime soon. Martin still has some minor value for his speed, so if you are desperately seeking 20 steals at the end of your draft, he might be worth a pick. He should get a lot of playing time, at least in the first part of the season before the Tigers bring up all their young talent.
OF Nick Castellanos — Castellanos exploded last year and fulfilled his potential as an offensive threat. Castellanos comes into this season with eligibility at both 3B and OF even though the team has said he will be the starting RF. I am not sure that Castellanos can supersede last year's numbers, but I think he can repeat them for sure. Buy.
OF Mikie Mahtook — I think Mahtook is a sneaky player to take late in drafts. He has decent power, surprising speed, and his average won't kill you. Even better is that Mahtook is one of the best hitters against LHP that the Tigers have so he might be able to avoid a platoon situation if he can get off to a hot start.
DH Victor Martinez — How the mighty have fallen!! I would only draft a 38-year-old DH only hitter with declining skills in the deepest of AL-only formats.
Check out our $44 & $88 Fantasy Baseball Draft-n-Go PLUS leagues! Learn more now!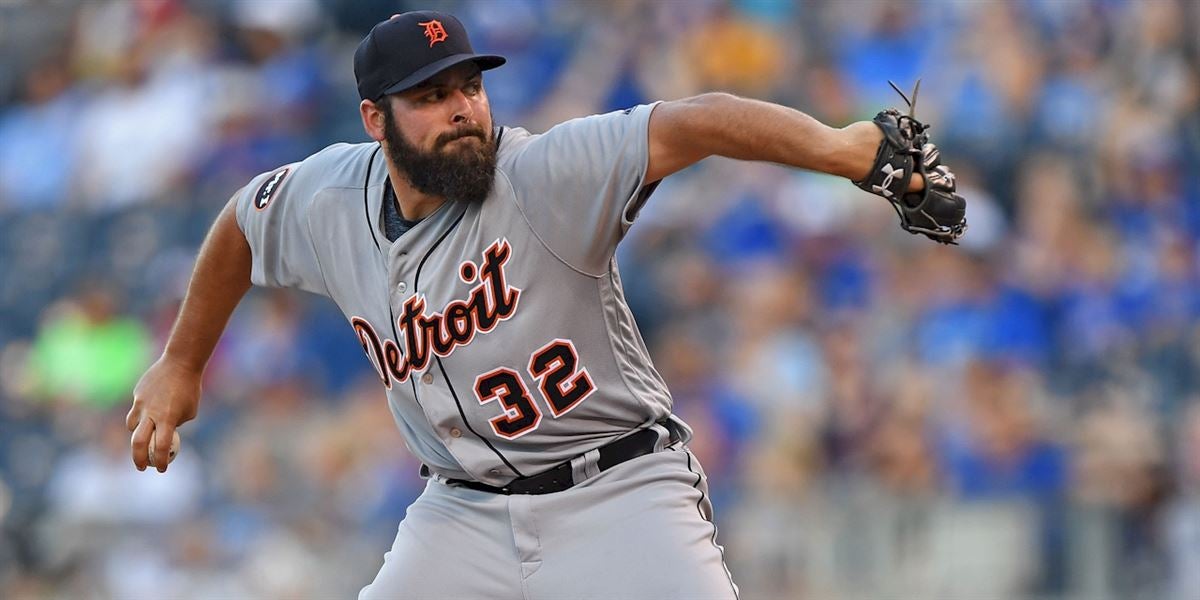 SP Michael Fulmer — Fulmer had elbow surgery in September and was shut down before the end of last season. He is expected back in March and could be the Opening Day starter for the Tigers. Fulmer is a terrific pitcher who throws hard and has good command. I can see him taking some time to round into form this season (he could struggle with his first 5-6 starts), but then he should take off and provide solid value. The best part is that his injury might scare people off and you can get him as a Round 23-24 type value.
SP Matt Boyd — Boyd is the epitome of the Quad-A pitcher a guy who is too good for Triple-A but not quite good enough for the major leagues. Boyd is best served as a cheap option on bad DFS slates when he might get lucky and throw a decent game. Seasonal Fantasy leaguers need to avoid him until he shows any type of consistency.
SP Jordan Zimmerman — It was only 2014 when Zimmerman was considered one of the top pitchers in all if Fantasy Baseball. Now he's a "JAG (just a guy)" on a wretched team. Please don't draft him unless you like coming in last place in ERA and WHIP.
SP Francisco Liriano — The Tigers are so desperate that they signed Liriano to a one-year contract last week. Liriano hasn't been good since 2015, and I doubt things are going to change in 2018.
RP Joe Jimenez — I made the biggest mistake EVER in my home league because of Jimenez. I was so fixated on adding Jimenez in my auction that I overlooked and missed out on taking Cody Bellinger! I am clearly not over that disaster but will feel slightly better about it if Jimenez wakes up and finds some confidence on the mound. The closer's job is there for the taking if he can only find some consistency.
RP Shane Greene — Greene might get some saves, but I don't trust him at all. In fact, I think he could lose the job by June. To make matters worse, the Tigers pitching staff is so bad that I wonder if he will get 30 save opportunities all season.
Stash and Cash: OF Christin Stewart — It looks like Stewart might be the Tigers version of Adam Dunn. If he doesn't solve his strikeout problem, he might end up being a career minor leaguer.

Like and share our new Facebook page! Be sure to pay attention to our giveaways for your shot at some sweet prizes!