Eduardo Nunez has been going in early Fantasy Baseball drafts as if he's going to play every day even though he wasn't signed. Nunez has agreed to a deal with the Red Sox, pending a physical.
It's not the ideal landing spot because he's not guaranteed daily at-bats throughout the season. Nunez has an ADP of 137.04 on fantrax.com and that is too early for me.
Nunez has some appealing qualities. He is eligible at multiple positions and the flexibility is helpful in deeper formats. Nunez played 26 games at second base, 53 games at third base, 42 in the outfield and 16 at shortstop last season.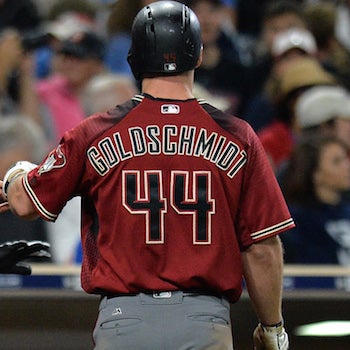 Check out our $44 & $88 Fantasy Baseball Draft-n-Go PLUS leagues! Learn more now!
To begin the season, he will play second base while Dustin Pedroia recovers from knee surgery. When Pedroia returns, Nunez is likely looking at a utility role. Injuries will happen and that could open up at-bats at some point, but it's a risk to bank on Nunez as a starter all season.
The 30-year-old also has durability concerns of his own. Nunez missed time last season with a hamstring and knee injury. He played in 114 games between the Giants and Red Sox and has played in more than 114 games just once, in 2016 with 141 games played.
Last season, Nunez batted .313 with 60 runs, 12 home runs, 58 RBIs and 24 stolen bases. Two years ago, he hit .288 with 73 runs, 16 home runs, 67 RBIs and 40 stolen bases. Clearly, the stolen bases draw people in and Nunez has hit for average the last two seasons.
Nunez doesn't strike out often, but he rarely draws walks or hits the ball hard. He has value, but taking Nunez in the range of rounds 8-10 is too expensive for me. There are many players that go later than Nunez that are locked into at-bats and can provide some stolen bases at a cheaper price.

Like and share our new Facebook page! Be sure to pay attention to our giveaways for your shot at some sweet prizes!