Daily Dr. Roto — February 12
Fantasy Preview in a Nutshell: Arizona Diamondbacks
C Alex Avila — Arizona just signed him to a two-year deal, but that doesn't mean I am dying to draft him as anything more than a second catcher in a two-catcher league.
1B Paul Goldschmidt — His name is not Paul Goldschmidt Roto for nothing. I love everything about him — especially the 15-20 stolen bases that he gives you at 1B.
2B Brandon Drury — He was a sleeper going into last season, but he disappointed. I can picture a rebound from him in 2018, but I can also see him getting traded by before the start of the season.
SS Ketel Marte — If you decide to wait on SS in your league, take a shot on Marte in your reserve rounds. He has some speed (20 SB would not be out of the question), but he needs to be more consistent at the plate first to take advantage of his speed.
3B Jake Lamb — I almost always seem to play Lamb in DFS when he goes up against a RHP. He's been uber-consistent for the past two seasons hitting 29 and 30 HR to go along with around 100 RBIs. There's no reason he couldn't do that again in 2018.
OF David Peralta — Peralta is a much better player in an NL-only league than a mixed league. He does everything well but is not a star in any one category. He is the ultimate safe veteran pick at the end of a draft.
OF A.J. Pollock — If I knew right now that Pollock would get 600 at bats this season, I would certainly take him the third round of every draft. Pollock is the ultimate high stakes play and a selection that only a big risk taker will make.
OF Yasmany Tomas — Sure Tomas has power, but he has no speed, and his average is not going to help you much. He's the ultimate "grab some power late in my draft" player.
Util Chris Owings — I like Owings way more than most, specifically because he qualifies at three different positions. Fantasy owners tend to overlook Owings, but he has a real chance to go 15-15 this season.

Like and share our new Facebook page! Be sure to pay attention to our giveaways for your shot at some sweet prizes!
SP Zack Greinke — A lot of people in the industry tend to like Greinke (including me last season), but I don't picture him on any of my teams in 2018. He's 34, lost some velocity, and has thrown a ton of innings in the past few years. I will let someone else take him in the third or fourth round.
SP Robbie Ray — Shhhh!! I love this guy and am going to draft him whenever I can. Sure, he still walks too many guys, but he is a K machine and seems to be getting better and better.
SP Taijuan Walker — Quick… How old is Taijuan Walker? 28? 30? In fact, Walker is only 25 years old. It just seems like he's been around forever. Something clicked for Walker in the second half of last season, and I am buying into continued production for 2018.
SP Zack Godley — Godley had a fantastic season for the D'Backs in 2017 and appears to be a lock for their rotation in 2018. Did Godley come out of nowhere to shock the Fantasy world last year? Yes. Can he do it again? I think so (although I expect his ERA to nudge closer to 3.60 than 3.30).
SP Patrick Corbin — He's nothing more than an innings eater in NL-only type leagues.
RP Archie Bradley — Bradley was a mess as a starter, but he has seemed to find a home in the D'Backs bullpen. The biggest question is how the team will use him. Will he be the Andrew Miller type who gets called in the seventh and eighth innings to get the team out of a jam or will get the call in the ninth inning to close out the victory? If Bradley is named the closer, I can see him excelling and getting 30+ saves this season.
RP Brad Boxberger — Box saved 41 games in 2015 before becoming injury-riddled over the past two seasons. If Box looks good in Spring Training, I can see him getting the call to get the last three outs in the 9th inning to help keep his pitch counts low and to stay healthy. He makes for a great late-round reserve pick in drafts.
Stash and Cash: RP Yoshihisa Hirano — Japanese pitchers normally have funky deliveries and are very hard to hit in their first season or two coming over from Japan. I expect that he will begin the year as a late inning setup man while Bradley and Boxberger fight over saves. However if either guy struggles, it wouldn't be shocking to see him in the mix for saves by the end of the season.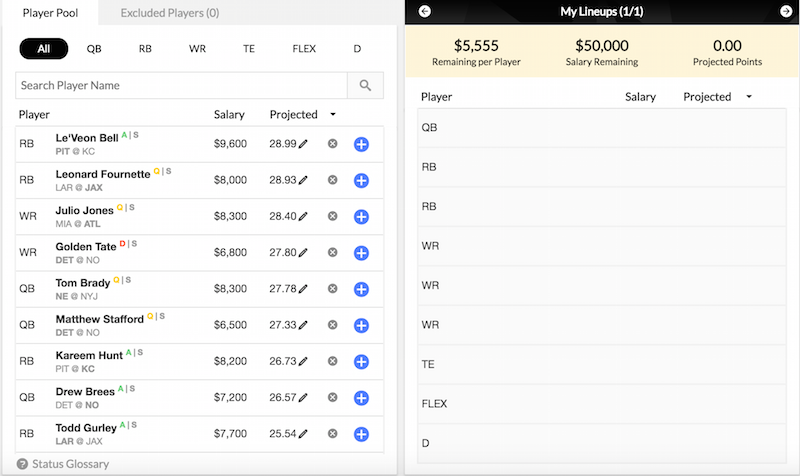 Join FullTime DFS.com and receive DFS content from our team of experts: Steve Renner, Fuego Steve, Jaguar Lou, Nate Weitzer, Shawn Childs, Dr. Roto & Adam Ronis… If you choose an optimizer plan, we have optimizers for every major sport based on our Rainman Data Analytics (RDA) that work for DraftKings, FanDuel and Yahoo. All of this is yours via a FullTime Fantasy subscription. What are you waiting for? The best deals in the industry are waiting for you at FullTime DFS!