After a crash-filled race at Daytona, there are plenty of fantasy owners who need to bounce back this weekend. Fortunately, a trip to Kentucky Speedway should offer you a chance to do just that.
Saturday night's Quaker State 400 will be the seventh race of the 2018 season at a mile-and-a-half track, and the 1.5-mile ovals are typically the most fantasy friendly tracks on the schedule. The big names tend to be at their most dominant, and the all of the drivers from the bigger teams tend to have an edge on the competition.
In NASCAR Fantasy Live and the Driver Group Game, this is the type of race when I like to be aggressive and load up my lineup with studs. Not only do you tend to get the most bang for your buck out of the elite options, but it also tends to be tougher to find reliable sleepers.
This strategy became even easier to justify after a majority of the top options delivered strong results in qualifying. Great track position only bolsters their chances of earning stage points, which have become exceptionally important in the new Fantasy Live format.
There were a few bigger names who struggled in qualifying, including Denny Hamlin. Hamlin missed qualifying all together because of inspection issues and will have to start 36th. He becomes a must-own in the Slingshot game, and with a few other higher-end options also starting outside the Top 15, I'll be building around the place differential category overall.
Check out all of my season-long Fantasy NASCAR picks for the Quaker State 400 at Kentucky Speedway, and make sure to lock in your lineups before tomorrow night's green flag.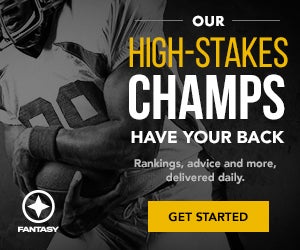 Join FullTime Fantasy for top advice in the industry from check-cashing, proven winners!
NASCAR.com Fantasy Live
Kyle Busch
Busch has been the most reliable driver at the mile-and-a-half tracks this year, posting a series-best 3.7 average finish in six races and scoring points in 11 of the 13 stages. He's been just as good at Kentucky in his career, winning twice while compiling a series-best 5.1 average finish. Last year, Busch led 112 laps and finished second in both stages at Kentucky on his way to a Top 5 finish. Starting fifth, I expect another big performance from him tomorrow night.
Kevin Harvick
While Busch has been the most consistent driver at the 1.5-mile tracks this year, Harvick has been the most dominant. He has three wins and five finishes of third or better in the six races, and he has earned points in nine of the 13 stages. In fact, Harvick has finished either first or second in seven of the 13 stages in those six races. Starting third, another dominant night could be on tap for Harvick.
Martin Truex Jr.
Although he hasn't been dominating the 1.5-mile tracks like he did a year ago, Truex still has a series-best five Top 5s in the six races this year. He also won both stages and the race at Kentucky last year. After nabbing the pole, a repeat of last year's beatdown could be on tap, and he should be headed for a bunch of stage points regardless.
Brad Keselowski
There have only been seven Cup races at Kentucky, and Keselowski has won three of them. He has also led more than 60 laps in five of those seven starts, so he is no stranger to running up front here. Following his fourth-place qualifying effort, Keselowski has a ton of potential for stage points this weekend.
Erik Jones
He should have plenty of confidence after winning at Daytona, and Jones has been at his best at the 1.5-mile ovals in 2018. He has finished 11th or better in five of the six races, earning points in seven of the last nine stages. In his Kentucky debut last year, Jones finished sixth, finishing eighth and fifth in the two stages. Starting on the front row, he might earn even more stage points this weekend.
Garage Driver – Kyle Larson
He was the runner-up at Kentucky last year, and he has been one of the best at the 1.5-mile ovals all year. Larson has five Top 10s and three Top 5s in the six races, and more importantly for this format, he has earned points in 11 of the 13 stages in those six races. I'll start him on my bench, just in case he doesn't move up quickly from his 18th-place starting spot, but I will have him ready if he is outperforming one of my starters.
Fantasy Racing Cheat Sheet Driver Group Game
Martin Truex Jr.
While you can't really go wrong with Kevin Harvick, Kyle Busch or Truex, there is definitely still and advantage to picking the best out of the three, even if we are only talking about a spot or two. I was leaning towards Kyle coming into the weekend, but after Truex stormed to the pole, I think it might be his time to win at a 1.5-mile track. The fact that he won at Kentucky last year doesn't hurt my confidence either.
Erik Jones
I was already leaning towards Jones coming into the weekend. After all, he has a 9.2 average finish at the mile-and-a-half tracks this year, and he finished sixth in his Kentucky debut last season. After qualifying on the front row, it's a no-brainer decision for me. Jones should contend for a Top 5.
Paul Menard
It's still a little hard for me to trust Menard after years of mediocre results, but he's been solid with Wood Brothers Racing this year, especially at the 1.5-mile tracks. He has four Top 15s in the six races, including three straight. Starting sixth, I think he could extend the Top 15 streak this weekend while allowing me to save a start from Ryan Blaney and the Stewart-Haas Racing trio.
William Byron
I think Alex Bowman is the best Group C play, but I only have three starts left with him, and he wasn't thrilled with his car in race trim. As a result, I'll save him for a race when he is happier with the handling of his car and use Byron Saturday night. He starts 21st, and he has three Top 20s in the six races at mile-and-a-half tracks this year. I'm hoping for another Top 20 this weekend.
Slingshot Fantasy Auto Lineup
Kyle Larson ($11,300)
Joey Logano ($10,700)
Denny Hamlin ($10,200)
Jimmie Johnson ($10,000)
Kasey Kahne ($7,100)