Mike Gustafson is the 2016 champion of the Playoff World Championships at FullTime Fantasy Sports. We recently conducted an interview with Mike to get to know him a little bit better and learn some of his Fantasy tips and stories.
First we asked Mike to tell us a little bit about himself and where his love for football began:
I currently live in Otsego, Minnesota which is just north-west of Minneapolis. I am a residential Real Estate Appraiser and have owned my own company, MinnKota Appraisals, Inc. since 2005. I have always been a huge Vikings fan going back to when I received a Vikings helmet for Christmas as a kid. I have gone to a number of games and have a lot of great memories as a fan but have also gone through a lot of heartbreak. Still hopeful I will see my Vikes win a championship in my lifetime!

Join The FullTime Fantasy Sports Playoff Draft World Championship!
We asked Mike how he got started in Fantasy Football and high-stakes leagues:
I started playing Fantasy Football in the late 90's when I started playing a weekly salary cap contest. After a couple years of that I moved onto a mid-level season long contest. I was instantly hooked and loved the format of drafting your team for the entire year and the strategies involved with scoring systems, roster construction and the weekly waiver wire. I had some success and in 2007 I made the trip to Vegas to enter a high stakes contest and have been competing in high stakes tournaments ever since.
Mike told us how much he loves the FullTime Fantasy Sports Playoff World Championships format and went into detail about his magical championship run:
I love the FullTime Fantasy Sports Playoff contest format. Most playoff contests out there, you simply pick your starting lineup out of the pool of players which results in numerous teams having identical rosters but with the draft format at FullTime Fantasy Sports, every team is different.

My basic strategies for the playoff contest included trying to predict the teams I thought had the best chance to play 4 games throughout the playoffs and stack my roster with players from those teams. I went into my drafts with a handful of teams I was looking to target but would let the first 2-3 rounds play out before deciding which teams to pursue. My championship team consisted of a large number of Packers and also a handful of Patriots. I got the four starts out of both but thought to really have a chance I would need the Packers to make the Super Bowl, which is tough to cheer for being a die-hard Vikings fan. I went into the Super Bowl thinking I had a great chance to finish in second place but knew I would need everything to go right to take down the title.

I had a lead over the one team that could catch me. He had both Matt Ryan and Julio Jones. Things went the way they needed for me early with Atlanta building a large lead and neither of those two players being a much of a factor. I believe I held a slim lead going into the second half but found myself down 12+ points with a couple plays to Julio but then James White took over and I chipped away at the lead. The final few minutes of the game and overtime were intense. I knew I had a couple players in play and if they scored, I would likely take down the title. It ended up being James White that did that for me on the final play of the game. I knew right away it was enough for me to win and overtake the team ahead of me, but for a few seconds, I expected the worst, like the play being reviewed and seeing his knee hit before breaking the plane of the end zone. It didn't take long for the confetti to fly and I knew I had done it!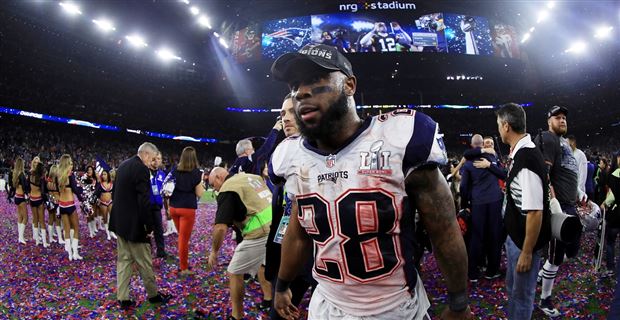 After tasting victory he called his brother and treated himself to an awesome gift with his $20K winnings: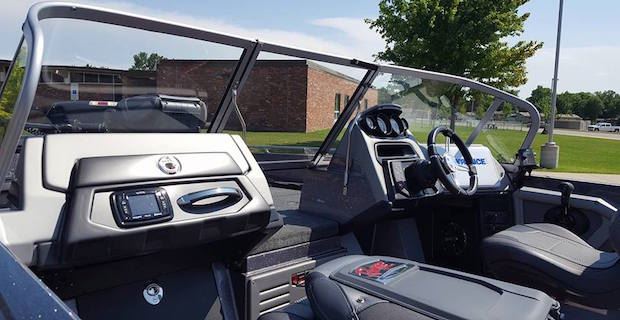 The only person I had really talked to during the game was my brother. He was the only one I had really told how close I was to winning. We have been fishing walleye tournaments over the past few years out of his boat and I had plans to buy a mid-level boat of my own this year but said if I took down the $20k that I would buy one of the best walleye boats available. Soon after winning I put in an order for a custom 2018 Ranger 620 FS. The boat arrived on the first of July. We have since competed in the Masters Walleye Circuit on Devils Lake, ND where we were sitting in 10th place out of 80 after day 1 against some of the best walleye fisherman in the country. Day 2 didn't go as well but we learned a lot and got some experience fishing against the best.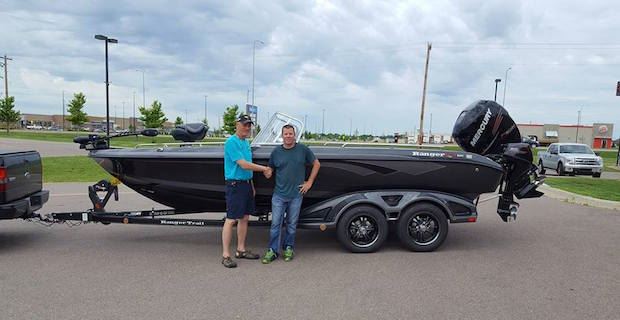 Mike is now ready to roll with FullTime Fantasy Sports into another Fantasy season and defend his title in January:
With the walleye tournament season nearing an end, I am looking forward to getting back into Fantasy Football mode. I did about 30 bestball drafts in April and May but have done no more until this weekend. I thought it was about time to get back into it since I just booked a week in Vegas for the Fantasy Football World Championships in September. I will also definitely be back in December to try to defend the Scout Playoff World Championship title!
---
Join FullTime Fantasy for top advice in the industry from check-cashing, proven winners! Get personal lineup and trade questions answered by Doc, Adam & Shawn. Don't miss these picks from the most accurate experts in the industry!