It's time for a new look to the write-up this week. Basic, clean and simple… (Note: This is mostly because of the editor on the backend I was using pissing me off and well… you dont give two **** about that, so lets roll)….
What Do I Play???
I want to be clear on my actual lineup strategy this week versus guys who I think are in good spots. I am not a 150 entry person for football. Hell, I'm not a 150 entry person in any sport outside of sometimes going heavy in NBA with diversified lineups and praying for the lottery to hit. But honestly, the 150 type method is a lottery ticket approach and that's not why I play.
I always have a 'Main' cash lineup for football. This lineup is played across cash games along with medium-tier single entries such as the $100 Cover 2 on FanDuel. This will have what I call MOST of my CORE plays, but almost always have either my #1 or #2 ranked player at each position unless otherwise noted.
Then I have a high dollar tournament play of the week. Something with a contrarian vibe but not complete random punt plays. Last week it was Big Ben, Lev Bell and Antonio Brown….. Lev Bell had 10 catches… AB had 19 targets, 10 catches and 157 yards and Big Ben….. Big Ben….. Big …… Ben…. Well.. He was not good. But I don't want to throw my contrarian "MY GUYS" plays into some donkey tournament. My top guys is where I put my plays and this week you will see my TOP GUYS going into the higher dollar tournament entry.
Then, like the rest of the world, I get the itch and I put in other lineups because we go through the process of analyzing EVERY game and EVERY player and I want the rooting interest of guys I view being in good spots and so I throw in some milli-maker or other large entry GPP tournaments that have guys who I consider to be "good" but not "crazy" plays.
Got it?
---
QUARTERBACKS

TIER 1
JAMEIS WINSTON … This is where fantasy does not meet reality. Winston should have never been taken #1 over Mariota and his NFL career ultimately is starting to highlight why because his accuracy and pocket awareness continues to fail to take any major steps forward. That said, the athletic ability and the fantasy production is still there. THE. CARDINALS. DEFENSE. IS. OVER. RATED. I have been saying this since late last season and I have zero fear going to Arizona and stacking Winston-Jackson-Evans for Tampa Bay. Winston will attack Jackson early as Peterson covers Evans and then when Peterson flips he'll come back to Evans for two scores in the second half. All in Winston. He's my high $ tournament guy this week…. I have been on him since looking at the slate on Monday and I won't back down…. OPEN THE ROOF!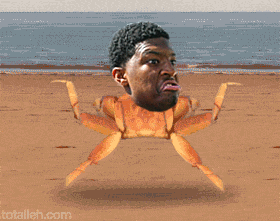 TIER 2
DESHAUN WATSON … The primary chalk play in cash this week should be Watson at home against Cleveland. Everyone likes to donkey it up against Cleveland and I can't see Watson not at least getting 2 TD (1 rushing possibly). The Texans likely have a lead and coast to victory so I wouldn't roll him and expect to win a tournament.
CARSON PALMER … Same game as Winston and I think it's a back and forth shootout. I prefer Winston's targets so that's why he is my #1 guy but I like the other side to keep up.
KEVIN HOGAN (DK) … This is a DK only play. He is insanely cheap and the Texans secondary is slow and vulnerable. Don't play him on FanDuel but DK — he is legit in play due to a low price and decent matchup.
TIER 3
BRIAN HOYER …. All the revenge narratives here with Shannahan returning to DC where he got ran out of town with his Dad. Garcon also returns back to DC and with Norman out I love the 49ers to come in and upset the Redskins this week for their first win. Hoyer's been great to me the two times we have rolled him — lets make it a third time Hoyer!
TOM BRADY … Last time Brady had 10 days off between games and went on the road he tossed 3 TD's and 447 yards. Everyone loves Hogan and Gronk should destroy the Jets if he plays. So give me some Tommy Boy.
MATT STAFFORD … Follow me here. If the Lions decide to slow the game down then you don't want Brees. If the Lions decide to speed the game up then doesn't that mean Stafford (who went 30-42 with 341 in NO last year) is likely going to be throwing it 40 times? Not to mention the Saints won't cover the slot very well and … uhh .. Yeah, Golden Tate plays the slot just about more than anyone else….. Soooo… You want Brees at 20% or Stafford at 5%? And this is coming from the biggest Saints fan in DFS….
MY FADE
DREW BREES … Brees is good. He will do fine. I don't need him this week……. The Saints are an October offense and they have 3 out of their next 4 at home, including a big game next week at Green Bay. Brees is about to harvest his nuts over the next few weeks and you'll look up the NFL Quarterback stats on Thanksgiving and see Brees #1 or #2 in every statistical category. His consistency run starts this week coming off a bye in a game where the Saints are motivated to re-establish their home field advantage. The Lions have beat up New Orleans in the Superdome the last two seasons and the way they did it was by eating up the clock and keeping Brees off the field. The Lions know how to keep the Saints under 40 points and for that reason I don't love Brees in tournaments when he is going to be 20% owned. Play him 100% next week and in three weeks. He doesn't suck, but he will throw that first INT this week. I will not have Brees this week.
---
RUNNING BACKS

TIER 1
LEONARD FOURNETTE … Cannot deny the volume he is getting. I fear this is his injury game but I'll be overexposed to him for sure.
TODD GURLEY … I love Gurley this week. Leaped off the page at the start of the week because everyone was rightfully on Bell last week and sadly Ben ruined that game. Goff hopefully won't be allowed to ruin it this week. Gurley tops 100 yards in the first half….
ALVIN KAMARA … For all the 5'6, skateboarding punks who are on twitter trying to be DFS analysts despite not watching football … See Below….
LeVEON BELL … Between him, Gurley and Fournette I'll have one in EVERY lineup.
TIER 2
LAMAR MILLER … My home favorite, grind the clock out RB of the week
DEVONTA FREEMAN … I really want more Freeman than what it looks like I will have. Falcons likely jump out to a 28-0 lead and then cruise here. But it's Freeman at home. Automatic TD….
CJ ANDERSON (FD) … The FD version of Lamar Miller this week.
JERRICK McKINNON … Bigger discount and bigger upside on DK this week due to full PPR
OTHER
Doug Martin … My way to get exposure to this game with non Jameis lineups
Chris Thompson … Not Perines turn yet
Matt Breida … Love this game, unfortunately though I can't trust Hyde's volume right now. Breida is waiting to break out
Mike Gillislee
And now…. we break for intermission … this week … SDCHICKENS is going on a rant about the Saints backfield and "Fantasy Football Twitter Experts" ….
ALVIN KAMARA … Get the fuck off the bandwagon, you had your chance to jump on in the Spring when the Saints drafted him.
And by 2 years obviously I meant 2 months … But none the less, he's already being projected as a top 2 round draft pick for next year. Some are even touting him as a first round pick next year… Yep… The same people all over Christian McCaffery….
You had your chance in pre-season when he took it to the house in his first rushing attempt.
You had ANOTHER chance in week 2 after he led the team in touches out of the backfield.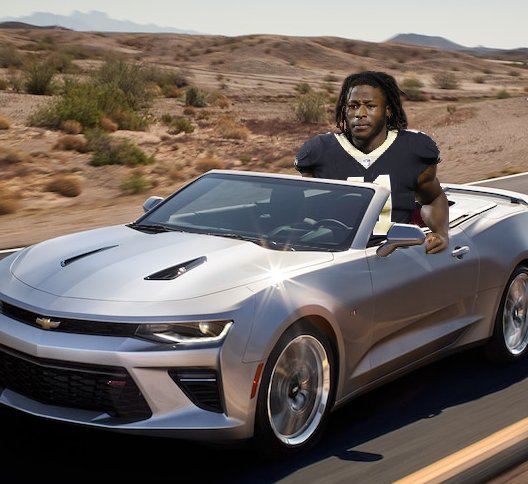 You could have jumped on in week 3 when he got his first TD against Carolina and you had a chance after he put on an awesome show as you were waking up to the Saints beating the Dolphins in London.
But the bandwagon doors closed during the bye week.
And now you want to jump on because you hear that Adrian Peterson is gone and suddenly every fat mouth, no clue, fantasy "TWITTER EXPERT" is saying that Kamara's touches are going to go up because Peterson is gone? What? Huh?
LET ME EXPLAIN THIS TO YOU
ADRIAN PETERSON WAS FILLING THE ROLE IN THE SAINTS OFFENSE THAT HAD PREVIOUSLY BE FILLED BY …. TIM HIGHTOWER
Alvin Kamara on the other hand is filling the role previously held by Reggie Bush, Darren Sproles and Brandin Cooks … Let me break this down for you and for those morons on Twitter who are laughing at Kamara hype. Kamara is on pace for 112 targets, 80 receptions, 588 yards and 4 receiving touchdowns. Now, granted, we can't really project receiving touchdowns and it's also worth noting that the Saints have been without their starting tackles for half the season so far, plus they've played only one home game where they usually pad their stats. You know the last Saints RB to put up those type of numbers out of the backfield? Reggie Bush and Darren Sproles…
Sorry… Was Adrian Peterson filling that 'Joker' role? No. He wasn't. Him leaving means that the Saints realized they had an excess at skill position players with Snead coming back and having two potential replacements for AP's role (not named Ingram and Kamara) ready at any moment in case someone gets hurt….
Kamara is going to continue to be an elite threat in the Saints offense.
2006 – Saints draft Reggie Bush
2011 – Saints sign Darren Sproles and release Bush
2014 – Saints draft Brandin Cooks and trade Darren Sproles
2017 – Saints trade Brandin Cooks and draft Alvin Kamara
What did Reggie Bush, Darren Sproles and Brandin Cooks all have in common? They were PPR studs in the Saints offense…………. Play Kamara, he is the stud.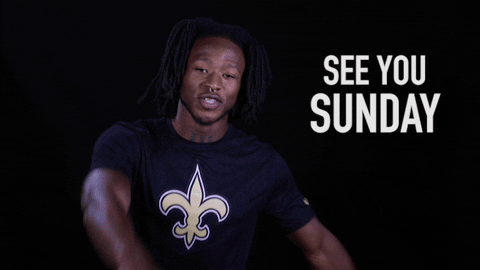 Oh, and as for Ingram. I love my boy Mark Ingram. I am #TeamAngryIngram … But I decided to not go on too long of a rant on the shit I heard about him this week…. But here's the quick summary. I heard MULTIPLE PEOPLE who previously were on record as saying "Clearly Sean Payton hates Mark Ingram" when they signed AP and at other points say this week "The Saints will give Ingram more goal line touches now and they clearly have confidence in him". LOL. Whut? Ingram remains fine. I know he is cheap, but this is not a huge Ingram game. You're always rolling the dice with him simply being on the field or taking a screen pass into the end zone. I love my boy Mark Ingram, but I am not on him this week… And as for all those suddenly touting him as playable at 40% …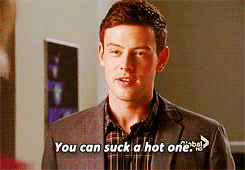 ---
WIDE RECEIVERS

TIER 1
MIKE EVANS / DESEAN JACKSON … Package deal for me this week. I think Winston-Jackson will be an automatic combination but nobody is going to play Evans. Except me… And you!
LARRY FITZGERALD … Simple NFL stack strategy. Always have someone on the other side to correlate with the game flow. Fitz is that guy
CHRIS HOGAN … Im in the camp of thinking he busts a long one this week and not Cooks
PIERRE GARCON … Not just a revenge narrative, but I expect a high scoring game and a depleted Redskins secondary to struggle….
TIER 2
JULIO JONES … Michael Thomas shredded the Dolphins a couple weeks ago and they have nobody who can guard Jones. Jones will score 1 TD for sure. The question is do they need to get him a second one?
KEENAN ALLEN … I love Keenan Allen in otherwise a boring game for me this week.
GOLDEN TATE … Slot matchup ideal as he likely avoids Lattimore.
RANDALL COBB … Cobb game.
ANTONIO BROWN … It would be more than fitting for Ben and Brown to go off the week after they were my Tier 1 stack. I'll go ahead and have one Ben lineup with AB…. Fine…
AMARI COOPER … In my lineups with Keenan Allen … Cooper will be overlooked this week
TIER 3
TEDD GINN … Notice something missing? Yeah, the Saints WR's. TEDD GINN Vulture Week when everyone is jumping back on Willie Snead
KENNY STILLS … PARKER is out and Atlanta will shutdown Landry.
JAMESON CROWDER
---
TIGHT ENDS

TIER 1
COBY FLEENER … I said it's a Ginn Vulture week, well it's also a Coby Fleener vulture week…. Yeah. I am fading Brees-Ingram-Thomas and playing Ginn and Fleener….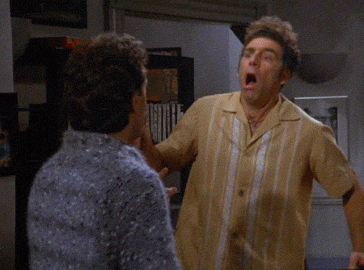 TIER 2
All these guys are about the same. TE position has sucked all year. But this week we got all the "geeky" TE's….
RYAN GRIFFIN … Insert TE against Cleveland every week. Rinse. Repeat.
GEORGE KITTLE … Redskins are nearly as bad as the Browns vs TE's. Kittle finally getting involved….
ROB GRONKOWSKI … I think he does play and I think he does score. The question is can we get that 2nd TD? Love Brady-Gronk-Hogan stack in the milli-makers.
AUSTIN HOOPER
EVAN ENGRAM (FD)
TIER 3
Did you not get enough guys in Tier 2? I wont list anymore.
---
DEFENSES

TIER 1
HOUSTON … On DK, it's Houston. On FanDuel, it's Denver….
DENVER (FD) … See above
BALTIMORE … Baltimore should be the chalky cash game play as well this week. Bears at home. Mitchs first road game.
TIER 2
ST LOUIS … Bortles 3 TD GAME… 2 of them going to the Rams
KICKER

JUSTIN TUCKER — Lovin the best kicker in football at home in a game they'll control.
MATT PRATER
NICK NOVAK
WEEK 6 PREDICTIONS
San Francisco upsets Washington for their first win …
Mark Ingram does what Mark Ingram does …. 73 yards rushing, 23 yards receiving …
Two teams score 40 points and one of them is definitely in the Arizona/Tampa Bay game …
Steelers win
Atlanta jumps out to a 24-0 lead 3 minutes into the 2nd quarter and then proceeds to win 27-24
I win the monster ……… or I finish dead last…. one of the two
Good luck and thanks for reading!