Breakouts
Below I've listed my early 2018 breakout players with their player profile for their team's outlook page which can be found HERE. I also added a secondary comment about each player, which has more value after doing the early projection for 2018.
Quarterbacks
Patrick Mahomes (QB) – After playing in seven games (1,547 passing yard and 16 TDs) in his freshman year at Texas Tech, Mahomes passed for 9,705 yards with 77 passing TDs and 25 Ints over the last two seasons. He attempted 131 rushes per year in his sophomore and junior seasons with high value in rushing TDs (22), but Patrick had less room to run in 2016 (285 yards) compared to his success in 2015 (456). He has a good feel for the pocket while offering upside moving forward to break free from pressure where his legs will give him a second opportunity to make a play. Mahomes made plenty of deep throws with success in college, but he had a bigger passing window. He needs to improve his pre-snap reads while firing quickly when reaching his last step in his backpedal. His all-around game looks exciting, and his style will bring the deep passing game back into fashion in Kansas City. The Chiefs have a stud TE, a speedy WR1, and a young playmaking WR2 plus pass-catching talent at RB. In his rookie season, Mahomes projected to be a top 12 QB with a chance at 4,000+ yards with close to 30 combined TDs. His big area of concern is interceptions. I expect a better season than the success of Alex Smith in 2017 (4,397 combined yards with 27 TDs).
Outlook: When reviewing the receiving options on each team, the Chiefs check the elite boxes at TE and WR1 while Sammy Watkins almost has a renewed sparkle in Kansas City. The Chiefs also have passing catching talent at RB, which gives Mahomes the Fantasy green light in his first season as a starter. Andy Reid is a great QB coach and one year on the bench should lead to a top 12 season at the very least at the quarterback position.
Matt Ryan (QB) – After attempting 627 passes per season from 2012 to 2015, Ryan saw his passing opportunity drop by more than 15 percent over the last two seasons. In 2016, he overcame his drop in passing attempts (534) by gaining a league and a career-high 9.3 yards per pass attempt. In 2017, his yards per pass attempts (7.7) fell back to his career average (7.5) with regression in his completion rate (64.7 – the lowest total since 2011) leading to a sharp decline in his passing yards (4,095 – 4,944 in 2016). For the second time in three years, Matt struggled to throw TDs (20). Ryan has a great WR1 in Julio Jones plus Atlanta added a speed option at the second WR position in this year's draft with Calvin Ridley. The Falcons have pass catching ability at RB plus a TE with developing upside. Overall, the offensive structure points to a balanced offense thanks to an improving defense. Matt projects as QB2 in 2018 with the offensive potential to push his way back into the tier. This season I expect more big plays at WR while the RBs will be more involved in the passing game. Possible 4,500+ yards with a run at 30+ TDs.
Outlook: Ryan looks ready to regain his 2016 value after the Falcons added the explosive Calvin Ridley on the opposite side of Julio Jones. He should have strength at WR1 and WR2 with pass-catching talent at RB, WR3, and TE. Don't be afraid to take one shot at the lower dollar level on a team with a Ryan, Jones, and Ridley stack as it could almost be an island play. Possible top five QB season while being just about free on draft day.
---


Are you a Die-Hard Fantasy Football Player? CLICK HERE to Start Your Road to the 2018 Fantasy Football World Championships.
---
Running Backs
Saquon Barkley (RB) – Over his last two seasons at Penn State, Saquon had 3,801 combined yards with 43 TDs and 82 catches. He projects as a three-down back with high value in scoring ability. Giants' fans have to be excited by the addition of Barkley. He'll threaten the second level of the defense with his speed if he gets a free run through the line of scrimmage while offering a dig step to set up linebackers and safeties for big plays. His vision is exceptional with the hands and route running to be a true three-down threat. If he had the Cowboys' offensive line, Saquon would no doubt be a top three draft pick in 2018. Last year the Giants' RBs rushed for 1,511 yards on 378 carries with only five rushing TDs. Their backs caught 105 of 139 targets for 608 yards and one TD. Eli will look to dump off many passes to the RB position when the pass blocking breaks down, which is going to happen a lot in 2018. Barkley will command a top tier RB opportunity even with a veteran RB roster. My floor is 300 rushes for 1,400 yards with 60+ catches for another 500 yards. I fully expect double digit TDs with more upside if New York's offense clicks on all cylinders. Buy the hype and watch him deliver Fantasy championships with two possible upside matchups in Week 14 (@WAS) and Week 16 (@IND).
Outlook: The novice Fantasy owner may not understand the explosiveness or high ceiling of Barley in his rookie season. He's a special player with a chance to offer impact value. In the high-stakes market, Saquon will have an ADP just after the midpoint of the first round, which may scare some Fantasy owners away due to his lack of NFL resume. Buy the talent while understanding a spike in TDs by the Giants' rushing game gives him a chance to battle the top RBs in the game in scoring in 2018.
Sony Michel (RB) – Over four seasons at Georgia, Michel rushed for 3,613 yards with 39 TDs and 64 catches while splitting time with the impressive Nick Chubb. Over the last few seasons, New England has had a grinder type RB as their lead runner on early downs. Sony is a huge improvement in explosiveness with an excellent opportunity to score a TD a game. Over the last five seasons, the Patriots scored 19, 13, 14, 19, and 16 rushing TDs. Michel runs with vision, power, and acceleration while offering scoring ability anywhere in the red zone. His lack of opportunity in the passing game in college gives Fantasy owners minimal info on his value in the NFL. New England loves to throw to the RB position as an extension of the run game. In 2017, their RB caught 126 passes for 957 yards and a league-high nine TDs on 156 targets. My floor for Michel in 2018 is LeGarrette Blount in 2016 (299/1161/18 with seven catches for 38 yards). I expect Sony to receive between 275 and 300 touches for 1,400 yards with 15+ TDs and about 20 catches. If his hands and route running grades better than his resume, Michel may even finish with a top 10 opportunity at RB.
Outlook: I love the upside in Michel in 2018, but I do have to be careful not to overprice him on draft day in PPR leagues due to his questionable value in the passing game. New England hasn't had a stud at RB in years, which make him even more intriguing after the invested an early round draft pick on him. For a Fantasy team that starts with a stud at RB1 and strength at WR1 and WR2, Sony is going to be a nice fit thanks to his scoring ability and explosiveness.
Rashaad Penny (RB) – In 2016, Penny gained 1,242 combined yards with 14 TDs and 15 catches while receiving 141 combined touches. San Diego State worked him hard in his senior year leading to 308 touches for 2,383 combined yards with 25 TDs and 19 catches. Even more impressive in his college career was his eight kicks returned for TDs. Rashaad average 30.2 yards over his 81 kickoffs leading to 2,449 yards and seven TDs while also returning one of his two career punt returns for a TD. His success was greatly helped by poor defensive play at the second and third levels of defenses in his conference, which won't be the case in the NFL. Penny follows his blockers well while running with patience. He has an uncanny feel to hit the gas at the right time to create big windows in the run game. His experience in the passing game is limited, but Rashaad is going to be a tough cover for linebackers. Most of his highlight came from explosive plays. Penny still has to have vision and acceleration to finish his opportunities. There's a lot to like here even with much smaller lanes to run through in Seattle. There is no doubt the Seahawks will work him hard in 2018. Possible 300 touches for 1,400 yards with eight to ten TDs and 25+ catches. The key to his upside will be his ability to steal touches on passing downs. Rashaad is clearly the best back on the roster, which points to his role/opportunity gaining momentum as the season moves forward.
Outlook: Based on explosiveness on tape in college, Penny is going to be a fun follow in his rookie season. Seattle wants him to be the lead back, but they do have pass-catching talent on the roster. Viable upside RB2 with a high volume opportunity expected.
Joe Mixon (RB) – In his first season in the NFL at age 20, Mixon gained 913 combined yards with four TDs and 30 catches while receiving 218 touches. He only had one game with more than 15 Fantasy points in a PPR league (Week 12 vs. CLE – 165 combined yards with one TD and three catches). The Bengals gave him staring carries in Week 11 (20), Week 12 (23), and Week 17 (18). Over his last five games played, Joe gained 385 combined yards with a TD and nine catches. In 2017, Cinci's RB rushed the ball 339 times for 1,267 yards and six TDs while receiving 79 catches for 728 yards and two more TDs on 100 targets. Mixon has three-down ability, but he did struggle in his assignments in pass protection in his rookie season. Cinci should give him about 275 touches in 2018 leading to about 1,300 combined yards with eight to ten TDs and 30+ catches with much more upside if given a higher share of the offense.
Outlook: I can't leave Mixon off the breakout RB list due to his potential upside on all three downs. He's getting plenty of respect in the early season, which almost already prices in his upside. Last year I didn't like the Bengals' offensive line while 2018 does point to some improvement. Even with a high ADP, Joe still has to contend with Giovani Bernard for touches. For him to truly be a breakout RB, Mixon has to lose some of his draft value in the high-stakes market plus pushes his way to RB1 status.
---
Think you can beat the elite? Just $299 to find out if you have what it takes to win the $50K grand prize!
---
Wide Receivers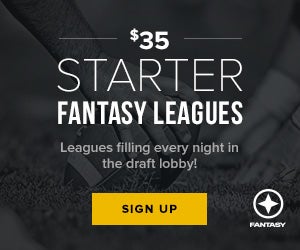 Update: We removed Josh Gordon from the list due to his recent announcement that he will be missing from the start of training camp. We don't know exactly what's happening but exercise caution since this sort of news should affect when and where you draft him.
Corey Davis (WR) – The most impressive thing about Davis on draft day in 2017 was the high praise from longtime NFL WR Steve Smith. He knows what it takes to have success in the NFL, and he painted an impressive picture of this young man in my eyes. Corey was TD machine (46 over 39 games) over his last three seasons at Western Michigan. Over four years in college, Davis caught 331 passes for 5278 yards and 52 TDs. He'll win many jump balls plus he does a nice job tracking the deep pass. Corey has the accelerator to turn a short screen pass into a long TD. He runs well in the open field with the ball in his hands plus his second gear creates instant separation after the catch. Davis will have value in fades at the goal line and enough quickness to score on slants. He'll represent the number 84 well in his career. Last summer Corey suffered a hamstring injury leading to him reinjuring it in Week 2. After five missed games, Davis only had 27 catches for 302 yards and no TDs on 52 targets over the last nine games of the season. His best game (5/63/2) came in the second week of the playoff vs. the Patriots. Last year the Titans' WRs caught 159 passes for 1,977 yards and a league-low six TDs on 266 targets. Great talent who will emerge as one of the top receivers in the game. With a healthy offseason, Corey should be an attractive value WR in 2018. His starting point should be 70+ catches for 1,000+ yards with mid-level TDs.
Outlook: Fantasy owners must put a circle around Davis's name on their cheat sheet as he has the skill set and college resume to emerge as the next elite WR in the league. In 2018, Fantasy owners can see the strength in talent at the RB position while waiting for the next generation of WRs to emerge. Corey is a must own with the talent to deliver a top 12 Fantasy season in PPR leagues this year.
Cooper Kupp (WR) – Based on his college resume (428/6464/73), Kupp looks like a star of stars. His game comes with exceptional route running with plus short area quickness, hands, and ball fakes. Cooper doesn't have the flash and sleekness of the top WRs in the game, but he will get open while catching many balls thrown his way. In the open field, his speed isn't enough to pull away from cornerbacks after the catch. Kupp plays with vision, which helps him after the catch. I'm seeing a Brandon Marshall type skill set with less size (6'2" and 204 lbs.), where controlling the first 15 yards off the line of scrimmage will be his calling card to success. Built to be a 100-catch receiver. His route running will be his ticket to an early starting job, but his release will dictate his upside. I have no doubt Cooper will know the playbook cold based on his career path and pedigree. In his rookie season, Kupp caught 62 of his 94 targets for 869 yards and five TDs over 15 games. Over his last eight games of the season including the playoffs, Cooper had 44 catches for 567 yards and three TDs on 60 targets. He finished with two games with over 100 yards receiving (8/116 and 5/118/1) and six games with five catches or more in the regular season. In 2017, there were multiple games when Kupp just missed securing a TD while being a top red-zone target. I expect him to a WR1A in this offense with a run at 90+ catches for 1,100+ yards and a chance at double-digit TDs. He will be the top scoring receiving on the Rams in 2018.
Outlook: Kupp played well in his rookie season with while leaving plenty of TDs on the table by just missing on some looks in the end zone. He'll be drafted as a WR3 in 2018 while having an outside chance of finishing as WR1 in PPR leagues. The Rams have depth at WR helping Cooper becoming a value selection on draft day.
Jamison Crowder (WR) – 2017 was a frustrating season for Fantasy owner who drafted Crowder. He looked poised for a breakout season after catching 67 balls for 847 yards and seven TDs on 99 targets in 2016. Terrelle Pryor ended up being a bust last year, which was another plus for Jamison to have success. In the end, Crowder finished with 66 catches for 789 yards and three TDs in 103 targets to rank 33rd in WR scoring in PPR leagues. Jamison did flash in two games at home midseason (9/123 and 7/141/1). Over his nine games, he caught 47 passes for 640 yards and three TDs on 73 targets, which projected over 16 games would have delivered 84 catches for 1,138 yards and five TDs. He missed one game last year with a hamstring injury. Crowder isn't a big WR (5'9" and 177 lbs.), so a heavy workload may lead to some injury risk. I expect him to be the top receiving option in this offense, and Alex Smith likes to get the ball out quickly if a play breaks down, which works in Jamison's favor. Excellent value WR3 with a chance to catch 90+ balls for 1,100+ yards with five to seven TDs. His offseason reports have been positive, and Crowder looks motivated to become a better player.
Outlook: Possession type WRs tend to slip through the cracks in the high-stakes market. Crowder failed to live up to expectations in 2017, but he looks primed to make a huge step forward in 2018. Excellent buy as a WR3 in PPR leagues while expecting to be the top receiving target for Washington. Complete steal in PPR league if given a WR4 price point.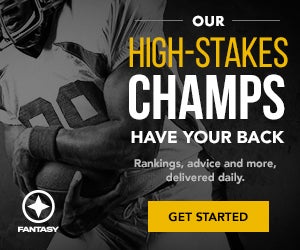 Mike Williams (WR) – His resume is a bit scared after missing most of the 2015 season with a neck injury. He played at a high level in 2016 for Clemson (98/1361/11) in what I would call a terrific offense. Mike has size (6'4″ and 218 lbs.), and Philip Rivers has a way of making the players around him better. Talent wise, Williams should emerge as the WR2 in this offense. Before doing my research, I had a mindset of Michael developing into a better version of Malcom Floyd with a chance to be a better version of Vincent Jackson. Williams has great hands, and he is going to be a factor at the goal line. The Chargers will get him the ball everywhere on the field. I see Demaryius Thomas in his game. Williams suffered back and knee injuries in 2017 leading to a wasted season (11 catches for 95 yards on 23 targets). Mike should be the second receiving option in the Chargers' offense with a chance at 80+ catches for 1,200+ yards and a team-high in TDs.
Outlook: The loss of Hunter Henry should be a big win for Williams in 2018. Last year he wasn't healthy, which may lead to a favorable price point in all formats. Philip Rivers is the type of QB that makes his players better. In this case, Mike may become great with a chance to be the most productive WR in TDs. I'm bullish on him while understanding his high ceiling is a great win for his expected draft value.
DeVante Parker (WR) – In his three seasons in the NFL, Parker hasn't lived up to Fantasy owners expectations. He has 139 catches for 1,908 yards and eight TDs on 233 targets. Last year DeVante was one pace for his best season in his career (57/670/1), but he missed three games with an ankle issue midseason. Parker finished with five games with six catches or more and eight with 60 yards receiving or more. The drop-down at QB to Jay Cutler didn't help his scoring value. 2018 will be DeVante's last year in Miami, so a great season could be a win for him in free agency. With Jarvis Landry no longer on the roster, Parker will naturally see a bump in targets. His next step should be 80+ catches for 1,100+ yards and about seven TDs. His lack of success may lead to him falling in drafts. I'm interested in 2018, but I'm not paying a premium.
Outlook: Talent-wise, Parker has all the tools to make the step forward in the Dolphins' offense finally. He has size and scoring ability while being expected to receive a higher piece of the passing pie in Miami. I'd prefer to buy him at the right price, which may fall on his summer training camp reports. DeVante should be drafted as an upside WR3 or later in PPR leagues.
---
Easy. Fast. Fun! The 2018 Best Ball World Championship (BBWC) challenges users to craft the best roster possible in our custom draft simulator. Submit your FREE team, then watch it climb the standings all year long as you fight for the $2,500 prize!