The AMBUSH …….
Welcome to Week 14 of the NFL DFS Ambush, where I will dive into the Main Slate NFL DFS plays that I am looking at using the most this week.
WHAT ARE THE AMBUSH PLAYS?   These are my favorite stand out plays of the week and the players that I am the highest on to pair with the MAIN plays.    In some cases, they're locks in cash, in some cases they're locks in my high dollar tournament plays of the week and in other cases they might be a stack play that is going in one of my top 3 lineups.
Last week was a big did for the AMBUSH plays in what turned out to feel like a generally lower scoring week across the NFL in terms of offensive production.  This week the weather will be coming into play and we'll be monitoring a couple key rain spots leading up to kick-off tomorrow.
WEEK 14 OVERVIEW
---
I like this weeks slate.  I really do, but there's a lot to mentally consider and my job here is to simplify things down to the point where you can effectively build a lineup no matter what contest, which site and come out profitable for this week given all the noise and chaos that seems to be around the NFL this week with regards to injuries and teams seemingly quitting on the season (ahem, Jaguars).  Sooo, we're gonna do it the best way that I know how………..  GIFtastic! of course.
Relevant Information Topics to Discuss this week …
WEATHER
---
How great would it be to have a career as a weather man?  You get to stand in front of a giant screen and look cool while pointing at pictures and more than half the time you are wrong, yet whether it's a Winter Storm, Spring Showers or Tornadoes, Summer Heat or Fall Hurricanes you are the center of attention and the thing that all the sheep turn to for their information.  And it doesn't matter if you are wrong about a potential winter storm because people are going to listen to your big bold calls about the end is near and run out and spend money on toilet paper that they really don't need and will just end up using to wipe their ass while they get ready for work because your snow didn't cancel jack shit….
Oh wait.  That's half the DFS articles out there.
Atlanta at Green Bay
Unofficially …28 degrees at kickoff, wind chill of 3 degrees.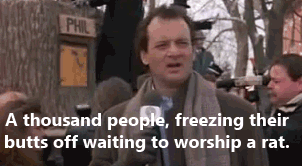 Carolina at Cleveland
It's cold and Carolina has lost 4 in a row and now Cam suddenly cant move his arm?
Baltimore at Kansas City andNY Giants at Washington
C-O-L-D
NY JETS at BUFFALO
The only problem here is that there is no snow, otherwise it's a normal day in Buffalo.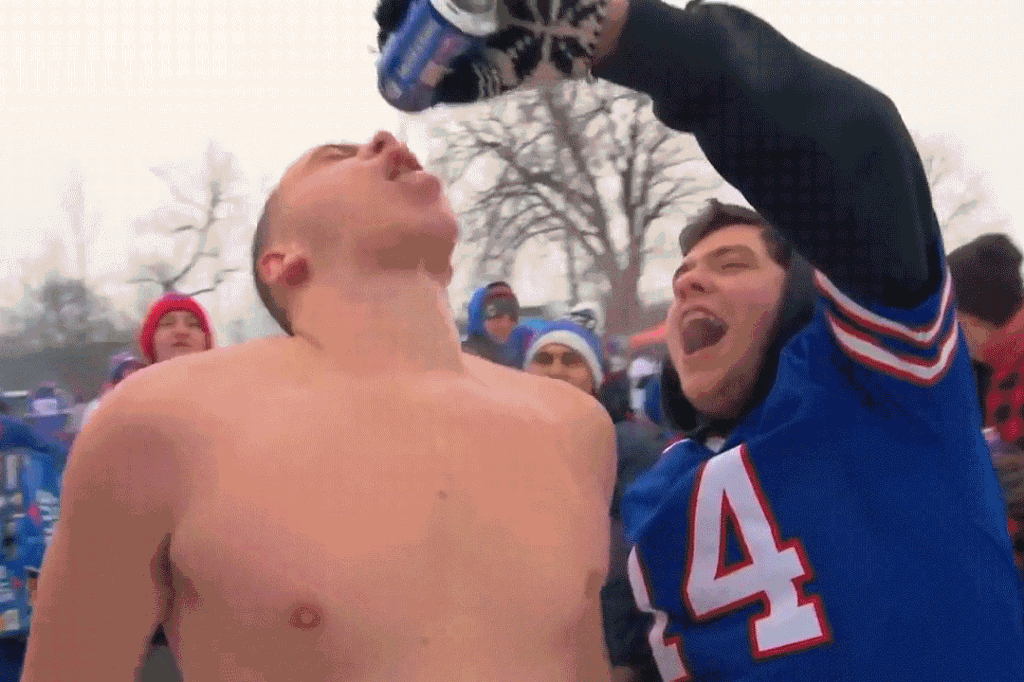 NEW ORLEANS at TAMPA BAY
Rain & Thunderstorms
INJURIES

---
Here are the relevant injuries that are impacting DFS ownership and importance this week…
| | | |
| --- | --- | --- |
| PLAYER | STATUS | IMPACT |
| James Conner | HE OUT | Jaylen Samuels (Chalk) and Stevan Ridley will fill his snaps with Samuels the expected starter and heavier usage play.  Ridley spells his first name like a toolbox so we don't want any part of him. |
| Melvin Gordon | HE OUT | Austin Ekeler and Justin Jackson will split the workload again for the Chargers RB this week against the Bengals who are the worst rushing defense in the league over the last month.  Giddy-up. |
| Matt Breida | HE OUT | Jeffrey Wilson is the third great value RB of the week along with Samuels and Jackson.  The 49ers ground game is doing well in Shannahan's system so he is worth consideration. |
| The Detroit Lions | WHO CARES | Kerryon Johnson, Kenny Golladay, Bruce Ellington, The Guy From Section 438, they're all questionable here.  They're all atrocious.  They and all their damn backups are all irrelevant in terms of ownership this week. |
| Duke Johnson | QUESETIONABLE | Duke Johnson is a late addition as being questionable for personal reasons.  If he does not go then that adds to Nick Chubb's value as the main RB here. |
| DeSean Jackson | HE OUT | More Chris Godwin and Adam Humpfries usage. |
| Emmanuel Sanders | HE GONE | People are gonna play DaeSean Hamilton who slides in for him.  Im not.   Should open up more targets for Sutton and LaCosse but this passing game is so trashy that it's almost smart to fade it even in a decent match-up against the 49ers. |
| TY Hilton | He will play | He will play despite missing time at practice with shoulder soreness. No concerns here for one of my favorite plays. |
| Scam Newton | HE HURT | Newton's shoulder is bothering him and likely won't have much luck getting "loose" in the cold in Cleveland this week.  Dicey situation all around for a reeling team who's season is completely on the line. |
GAMES I DONT CARE FOR THAT MUCH

---
Jets at Bills … Simple analysis.  Bills Defense is in a smash spot and Shady McCoy is worth consideration.  That is all folks.  Wish it would snow this week in Buffalo.
Giants at Redskins … The main thing to take away from this game is that the defenses are both in play as the Redskins have played better defensively at home all year and should prove to be a difficult match-up for Saquon Barkley this week while Norman and OBJ get into their annual fight.  Sterling Shepard stands out as a good play from the Giants and Adrian Peterson the same from Washington but I cannot get that excited about either in what I think is a low scoring 13-13 type TIE snoozefest game.
Broncos at 49ers … With Emmanual Sanders going down this week some will want to jump on Sutton potentially getting "more" targets or even Sanders replacement(s), but I think this is a run away from spot.  Neither team is very good and despite the final numbers being okay, 49ers new RB Jeffery Wilson didn't stand out that much to me last week but we do have to consider that he is running in a good ground game system and this game could get away from Denver so Wilson makes another nice value RB option.  Phil Lindsay continues to shine but isn't someone drawing much love from me this week either.
Lions at Cardinals … Any other week I might take a shot on this game and if any game moves up Sunday morning I feel it could be this one.  It's in a nice controlled dome environment with two teams who are going nowhere this season but neither offense stands out as a high scoring team.  The Lions and Stafford are a farse for DFS purposes and should never be rostered anymore (watch them drop 48 today now), but if you wanna roll someone look to Theo Riddick to finally get those touches everyone has been hoping he was gonna get with Tate/Jones/Kerryon out.   David Johnson is a decent play for Arizona, but this is a low scoring game IMO and the Cardinals scoring a defensive touchdown feels like a lock this week.
THE AMBUSH PICKS
---
CHALK MONSTERS
This week there are three stud level players I really love who are all slightly below the HIGH chalk plateau.  They are Alvin Kamara, Ju-Ju Smith-Schuster and TY "Mother Bleepin" Hilton…  I expect Kamara to be in the 15-25% neighborhood as those who have Thomas may shy away from Kamara and those who have other WR like Davante Adams may go Kamara over CMC.  Meanwhile, Ju-Ju is the play for me over AB but will still be popular on FD where his price is nice and affordable.  TY Hilton should come in low owned but he's a monster for me this week…
ALVIN KAMARA
There are three STUD RB who are all in pretty good spots this week and I have them ranked below in the rankings in order of how I would use them, but honestly you will need one of these anchoring your lineup simply because we have consistently seen all season long that the stud high priced RB are carrying lineups because these are the only guys consistently hitting 25+ points on a weekly basis.  This week I will be on the Saints ground game of Kamara and Ingram but it's Kamara who should feast against the Bucs poor LB and benefit from the fact that Tampa Bay has been a horrific rush defense over the past month as they've shifted more to a poor rush D with the return of solid pass rushers on their front four.  Kamara has never  not scored against Tampa Bay and there's always that one divisional opponent that every stud finds a way to destroy throughout their career when they first enter the league and while yes it's only three games and one was without Ingram, Kamara has carved up Tampa early on with his lowest score being a 27 in the season finale last year.  Look for Kamara to get back in the box rushing this week and also have a good reception game in a bad weather spot.
T.Y. HILTON
TY Hilton has owned the Houston Texans and specifically in Houston.  They don't have much of a coverage option for him and as long as his health holds up he will be fine in this game.  The Colts passing game is running through the Tight Ends, but with Doyle down you can be assured that Houston (who has really struggled with TE this year) will be trying to limit Ebron which hurts the Colts short passing game.  Well, that's just fine and dandy for the TY Hilton express train.  Hilton's career game log in Houston reads something like a video game
3 for 78 and a touchdown on only 50% snaps
7 for 121 and 3 touchdowns
9 for 223 and 1 touchdown
5 or 88 and 0 touchdowns
3 o 49 and 0 touchdowns
5 for 175 and 2 touchdowns
So yes, he had two blips in there but even the 5 for 88 is just a variance Touchdown away from being a pretty damn good day by itself.  This should be a shootout and I'll go into the game more below as it's my favorite game-stack of the week but Hilton and Ebron are the obvious plays for the Colts passing game going up against the Texans who are vulnerable through the air and have nobody to keep up with Hilton's speed.  His hamstring injuries are far behind him for this contest on the turf.
JU-JU SMITH-SCHUSTER
JJSS on the road and AB at home.  This is one of two pivots in this game away from the Jaylen Samuels chalk.  Even if James Conner was healthy and playing this would be an ideal high ceiling spot for JJSS this week against the Raiders lowly pass defense which has given up the most touchdowns through the air this year and is getting torched by second/third option WR's.  JJSS has the talent of a #1 but in this offense I think he can excel this week against the Raiders and I expect the Steelers to be in a closer game than they expect this week, forcing Ben to rely upon his trusted guys.
VALUE PIVOT OF THE WEEK (VALUE SMASHER)
Justin Jackson over Jaylen Samuels
Anthony Lynn said that Austin Ekeler is 'wearing down' and is someone they need to keep fresh for special teams and with an upcoming Thursday game against the Chiefs that will decide the AFC West, this seems like the perfect spot for the Chargers to let Melvin Gordon rest again and also to use Justin Jackson, their next best pure runner heavily against one of the leagues worst rush defenses.  Just over the last three weeks the two worst rush defenses in the league are the Raiders (32nd at 190 per game) and the Bengals (31st at 189 per game).  So both of these guys on paper stand out as having ideal match-ups, but there are three HUUUUUGE differences between the two guys who are similarly priced this week but one will be atleast 4x higher owned.
Lets go into the key differences here and why I am going with Jackson over Samuels this week in all formats.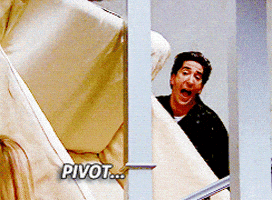 Metric
Jaylen Samuels
ustin Jackson
Edge
Rushing Touches
Will see more usage in the passing game than the running game as he splits with Stevan Ridley this week and the Steelers likely use the WR in the rushing game as well.
Jackson should be the #1 back for the Chargers in terms of total touches as he only splits here with Ekeler who is more of a third down and 2-minute drill back this week.
Jackson
Game Flow
Everyone thinks the Steelers are going to destroy the Raiders.  I don't.  The Steelers have a cross-country trip and then are coming back for the Pats next week at home in the game of their season.  Classic look ahead spot and as we saw last week the Raiders offense is playing better and the Steelers pass D has some big weaknesses in it lately.  I think the Raiders keep it close which flows to Ben relying on AB and Ju-Ju more than Samuels.
The Chargers will have no problem with a bad and reeling Bengals team that starts Jeff Driskel again and without A.J. Green might not crack double digits this week.  If this game is an easy Chargers win then the Chargers will feature a heavy dose of Jackson to keep Ekeler fresh for the TNF game against the Chiefs next week.
Jackson
Touchdown Variance
The Raiders allow the most TD passes through the air

Samuels has to compete with AB, Ju-Ju and Vance McDonald when the Steelers pass in the red zone.

The Bengals have allowed the most rushing TD.

Jackson has to compete with Ekeler and in a blowout it will be Jackson who gets the extra touches.

Slight Edge Jackson
Ownership
Highest owned player on the slate
< 10%
Jackson by a mile
Gimme all the MR Jackson this week …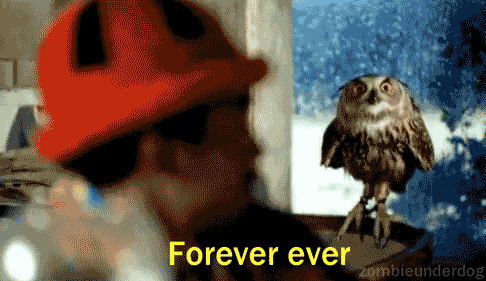 FADE OF THE WEEK
Drew Christopher Brees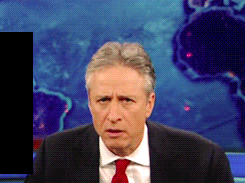 That's right… I will have zero Drew Brees against the Bucs….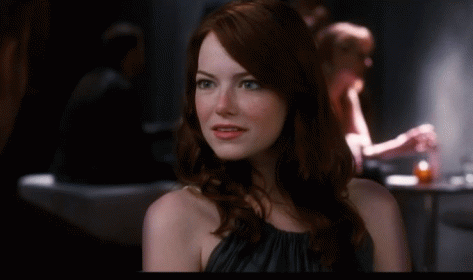 First off …
You gotta love the Saints ground game and defense here.  Game flow isn't saying Brees has to put up 450 yards this week like he did in week one.  The Saints defense to me has a great opportunity to put up 20 points this week because of all the sacks and turnovers they'll get off Winston giving the Saints and Brees a short field to run it in and control the game.  Or, the storms come in and it turns into a complete shit show game.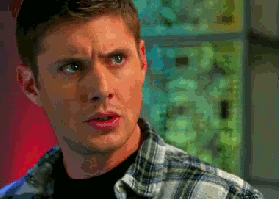 Second off, regarding the weather …. Drew Brees struggles when it rains in Tampa …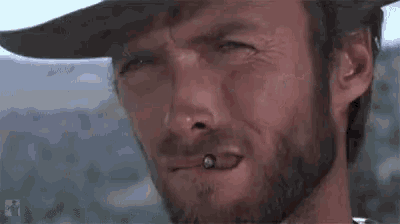 Brees has played 12 times in Tampa while in New Orleans (thats once every year knuckleheads) and in that time I have watched all of those games and I can tell you that when there are storms in the game weird things happen. In 2011 they had storms pop up mid way through the game in the second half after Sean Payton had his leg broken and left the game (yes, true story for those of you who are like… 19) and Brees in that game finished 29-45, 64% with 1 TD and 3 INT.  Drew Brees broke every single fricken record that year.  He threw for more yards than any other QB in the history of the NFL.  He put up stats that made Patrick Mahomes season this year look like those of the Redskins Quarterbacks and yet he sucked in this game?  Tampa Rain/Thunderstorms.
I really don't trust the Saints passing attack with the storms in play here and on the road against a divisional opponent.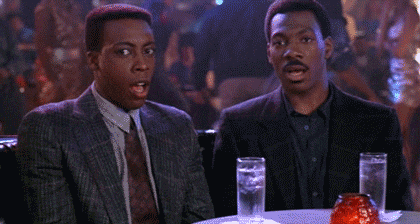 The other game was in 2013 when the game was delayed for almost 90 minutes due to lightning and Thunderstorms and had it not stopped raining and had BRees not been the GOAT the Saints would have lost this game too.  The Saints won 16-13 thanks to Tampa being Tampa and Brees hitting Marques Colston for one of the greatest throws ever that nobody remembers … (or cares) but thanks to the Bucs missing a FG, Brees went all GOAT when the storms were gone and won the game for the Saints …
But his final line on that game?   26-46, 56% completion, 1 TD and 2 INT.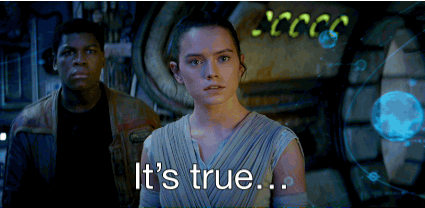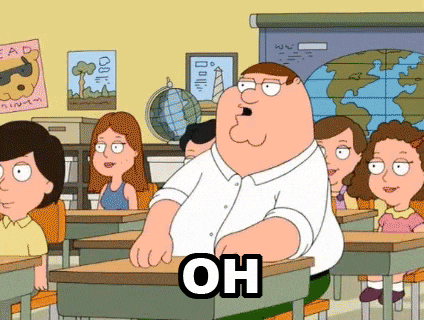 So yes… I am not rolling Drew Brees and actually prefer TY Hilton over Michael Thomas on my main lineup because I don't think Thomas gets 100 yards this week….
okay… okay… so there is one gotcha here …
Since 2008 Saints are 6-4 at Tampa …
5-0 in 1pm starts
1-4 in 4pm starts
The only win in a 4pm start was when Tampa missed FG and allowed Brees to go all GOAT in 2013.
This is a 1PM game….  Sooooo yeah…  You didn't think I was gonna go full Saints Fade here this week did you just because of some T-Storms?   Gimme all the Kamara this week!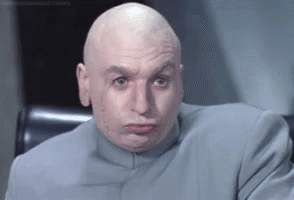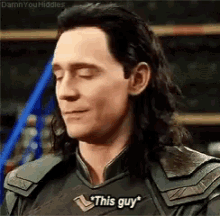 STACK GAME OF THE WEEK
I love this game and went on record on FNTSY Radio saying that I think this is the game that 3 years from now we will look back upon as the time when the Andrew Luck vs DeShaun Watson annual meetings became the next big rivalry in the NFL among very good high scoring Quarterbacks.  This is going to be the changing of the guard from Matt Ryan vs Drew Brees to Luck vs Watson for the next half decade or so.  When they met earlier this year TY Hilton left twice in the game due to injuries and he finished with 115 yards on 6 targets despite only playing 43 of the 90 total snaps in the game.  Hilton has a shoulder injury limiting him in practice this week but should be good to go for this game and in his career has TORCHED the Texans every time the meet, including some massive games in Houston (223 yards and 175 yards… hows that for massive?).  Hilton draws the heavy usage from the Colts passing game and Ebron is the red zone target.  On the Houston side it's all Hopkins and D.Thomas this week.  Hopkins is the stud and Thomas is too cheap for the upside in a potential shootout like this.
Game Stack:   Watson or Luck, Hilton, Hopkins, Thomas, Ebron
DONKEY CHALK FLOPS
Jameis Winston … Don't make me post more GIFs
Pizza … Who the **** eats PIZZA while watching football?  Pizza has to be the most overrated food for sporting events and specifically football.  It's the lazy mans food for watching football and if you are ordering pizza and getting excited about it to watch football then you probably like doing a lineup like Winston-CMC-Samuels-Adam Bleeping Humpfries-Cameron Bleeping Brate…..
Jaylen Samuels … I'm sorry, did you miss the report I did above on this?  Would you like me to send you a signed laminated copy?   Dont make me put together a fricken powerpoint
Keenan Allen … You sir.  Yes you.  Over there.  Sir.   YOU ARE CHASING.  DONT CHASE KEENAN this week.  This is a ground and pound game.  At most Keenan gets 5-67.   Ground game.  Ground Round Game!
MY POSITIONAL BREAKDOWN
QUARTERBACKS
I think there's a good chance we see some of the 'STUD' Quarterbacks bounce back this week and show that this is still their league, but none of them necessarily have solid yardage upsides which means I wouldn't be shocked to see someone like Brady throw 3 or 4 TD but not hit a super high fantasy total because as I have harped all year, Quarterbacks have limited ceilings.  You need the guy with the yards or the rushing upside, so while I like Brady and Rodgers are tournament plays, I don't love their yardage upsides.
DeShaun Watson … Both Watson and Luck make my 1/2 top plays this week at Quarterback.  I detailed why I love this game above and Watson has the rushing upside, but don't sleep on Luck taking off and scoring one on the ground when Houston blankets Ebron and Hilton in the red zone.
Andrew Luck … 1a and 1b with Watson
Lamar Jackson … He is your cash game QB this week in my mind if you are not stacking QB with a pass catcher in cash.
Tom Brady … Brady and AA-RON make for good tournament darts and can be played naked.  But I actually think the MIA-NE game has more points than the GB-ATL game because we have seen how bad the Atlanta offense is when they go on the road and in cold temps should even make it worse.
VALUE
Ryan Tannehill
RUNNING BACKS
Sorry, but until I consistently see the WR's putting up 20's with ease like these stud RB's Im gonna continue to force 1 if not 2 or 3 into my lineups every week.  I need two of these guys in cash and that enough will be contrarian this week in tournaments as well with everyone flocking to value RB like spreadsheet analytics guys flock to their computers to calculate the latest air yards when some backup quarterback has to come in and throw a hail mary at the end of the game.  OH MY GOD.  DID YOU SEE THAT.  60 MORE AIR YARDS FOR DJ MOORE! HOLY HELL.  LIGHT PANTS ON FIRE EVERYONE!!   oh wait, I'm getting off topic… ah yes… Running Backs!
GET ME TWENTY TO THIRTY TIER
Alvin Kamara … A threat to score on the ground, through the air and on special teams this week too.  Will be involved as much as he has been all year (since Ingram came back) and the Saints will win this game on the ground.  Kamara has shown to be a match-up nightmare for the Bucs who gave up 20 fantasy points in the first half last week to Christian McCaffrey.  Kamara should have that floor here this week if he can get the touchdown variance on his side.
Ezekiel Elliott … Zeke getting a 20 this week again seems about as certain as anything, so if you are fading Zeke then I guess you either like Dak or the Eagles DST?  His usage and matchup is very solid for cash games but I am 100% fine with having no Zeke in tournaments because it's gonna take all game and everything they have just to get him to the 20 point number.
Christian McCaffrey … With Cam's shoulder and the Browns being a funnel defense to the ground we should see the Panthers try to help their defense with a big CMC day.  Don't expect what he did two weeks ago though as he hasn't been as heavily used for all four quarters on the road for some stupid reason.  Oh wait, that's because they're always trailing.
MID RANGE / TIER 2 / GPP ONLY FOR ME

Nick Chubb … If Dukie is OUT for good then Chubb becomes a very good start against a Carolina D that is reeilng and struggles more on the road.  The splits are heavy for Carolina's D as they give up almost 40 more yards per game away from BOA stadium and most of this is because they're giving up an avg of 8 more carries per game.  In a spot where Chubb could see all the carries that's a HUGE boost for him this week.  He's in that 20+ carry game which puts him near 80-90 yards on just an average day and has good TD upside as a home RB.
Aaron Jones … Jones should get overlooked after not being that great last week.  99% of the folks who are trying to break this game down really are guessing on if Joe Philbon and a Mike McCarthy-less Packers will suddenly start to run the ball with everyones darling Aaron Jones or if they will suddenly go into angry Rodgers mode and throw up a bunch of stats against a bad Falcons Defense.  That said, the Falcons do have their best defensive player in Dion Jones back now for a second straight week, so Jones should really just be a GPP type play this week and has a ton of risk.  That said, it is Atlanta going into 28.3 degree temps this weekend so getting some Jones in a tournament is enticing for me.  

He has risk

.
Shady McCoy … Jets terrible on the ground over the last month and McCoy lit them up earlier this year + he has been more involved at home.  I think he has the chance to score twice this week.  I just worry about the body holding up.  I really want to avoid the Shady McCoy cheese this week, but it looks so damn tempting.  I'll have him but not on a main lineup.
VALUE
Justin Jackson … Love him.  Like a heart.  Like that girl in the Taco Bell commercial where she demands the guy takes a picture of her with the heart and the sun is setting.  There's a few things I have wrong with this commercial.  First off, why does the guy have his phone in his front pocket?  Who does that?   Second off, if they are out in the middle of nowhere in the mountains then where is the Taco Bell and if he loves these thing so much then why does he have a full bag of them all the way out in the mountains?  Third, and most importantly … ….  ah, nevermind.  JUSTIN JACKSOOOOOOOOOOOON
Jeffrey Wilson … Better value on DK but ok on FD, but I'm 100% CLEAR HERE.  Jackson > Wilson and Samuels/Ridley.
WIDE RECEIVERS
The odd thing this week is that there is an increased desire to pay up at WR with all the value RB options available.  Stop and ask yourself if the WR you are playing are DEFINITE 20 point guys.  They might look great, but some in cold and rain also have some concerns for me.  I still love this group here and if you pay up, this is the spot.  But keep the eyes focused on the mid range spot for sure.
TY Hilton … Scroll back up.  Re-read it.  Then scroll down.  Then back up.  Then down.  Shake it all about….
Davante Adams … I would not play Rodgers naked.  He has to have Adams going off to have a big game this week.  It will be amazing how Rodgers suddenly doesnt miss Adams by 10 feet when he is wide open now that McCarthy is gone.  Adams usually gets 10+ targets a game and he has gone off against the Falcons before.  Adams is someone I am scared of not having enough of this week.
Ju-Ju Smith-Schuster / Antonio Brown … I lean JJSS here, price isnt the biggest factor as much as the fact that the Raiders are funneling things down to the second/third tier passing options which means JJSS gets a big one.  I also dont wanna break the bank with 9k on a WR (AB)
DeAndre Hopkins … Hes Hopkins.  Hes money, but check your lineup construction before forcing him in.
Michael Thomas … This screams Thomas getting 8 catches for 75 yards and 1 score.  Totally okay with giong Thomas AND Kamara together this week.
MID RANGE / VALUE
DeMaryius Thomas … #2 WR in a projected high scoring game.  This is a good scenario to pivot off Hopkins only to save money or full stack with Watson.
Golden Tate … When Tate was in Detroit he was a big problem for Dallas early this season going 8 for 132 and 2 touchdowns.  He's a turf monster so I throw out his game as an Eagle vs Dallas, which was also his first game in an Eagles uniorm and he only got 18 snaps that entire game.  Since then he is up to 36, 39 and 36 snaps in the last three games.  He should get the snaps here.
Kenny Stills … Dolphins have to air it out vs New England this week which will be Stills, Stills and more Stills.  I think the play here is Stills getting a 70 yard bomb.
Guys "IN THE POOL" for me if doing a bunch of lineups.
Jarvis Landry, Marquise Goodwin, Courtland Sutton, Sterling Shepard, Chris Godwin, Marcell Ateman
TIGHT ENDS
Rob Gronkowski … Gronk owns Miami.  He is the one guy who is #SouthBeachProof because, well, he is Gronk!  GPP only.
Eric Ebron … Ebron should be a popular cash game play for those who spend up on TE this week.  He gets the red zone targets and is basically a WR2 here.
Vance McDonald … Love Vance if you do not go any other Steelers, I think the Raiders are sucking vs TE and Vance gets a short TD.
Jimmy Graham … Another play with Rodgers in a GB stack.
CHEAP VALUE
Mark Andrews
Dan Arnold
DEFENSES
Buffalo Bills … Outside of Week 8 MNF against the Patriots and Tom Brady, the Bills defense has not allowed a 300 yard passer all season and in the other 7 of their last 8 games they haven't allowed 200 yards passing in total.  The Jets come in with the 18th ranked rushing offense and a cloudy backfield situation as it is which won't help Sam Darnold returning to the starting lineup in a tough environment to throw the ball this week.  Buffalo has three sacks in each of their last three games and atleast 1 INT in each of those games as well.  They're consistent and affordable here, it's a no brainer lock in cash this week.
New Orleans Saints … 20 sacks over their last 4 games and 11 takeaways in that span.  Going up against Jameis Winston and the Bucs in a heavy rain game.  I mean….  Come on…  Take your Jameis Winston recommendations and go delete them.
Arizona Cardinals … Lions offense is completely done.
NOTABLES & RANDOM BULLSHIT

Jameis Winston does not finish the game.  Ryan Fitzpatrick does and he throws a late TD to Justin Watson
Ravens win
Eagles DST scores but doesn't get much beyond that.  Punt return …. Sproles
Panthers/Browns OVER 47 points somehow.  But it's lots of random scoring
Redskins Giants game ends in a 13-13 TIE.