Welcome to The Dongers Club 2020 – Park Projection TiersThis is without question my favorite pre-season article to write each season.  I am a stadiums person when it comes to Baseball because unlike every other major pro team sport, Baseball is one where the stadium teams play in as home or visitors can benefit each individual differently.  Over the years I have used my own views on how stadiums will play based upon Weather, Match-Ups and Player Profiles to profit in DFS more than any other factor.
Take your xWOBA, xFIP, xSCHNOZZLE stats and throw them out of the window if you aren't factoring in the stadiums that the games are being played in. There are park factors that you can download off the internet and then there's the ultimate breakdown which is the Dongers Club 2020 MLB Stadium Guide.  This is the article that in years past has explained to you things like Lefties in Cleveland, RH power hitters in Minnesota, why Atlanta is a righties park and last year gave you Lefties in PNC as the sneaky play of the season.  I challenge you to look beyond a table or spreadsheet of data showing which stadium ranks where.  Understand how they adapt to each player and then you too can play Mookie Betts the FIRST time he hits 3 homers in Camden Yards, or Ryan Braun every … single … time … he is in Citizens Bank Park.
We now have an extremely sad and unique season in that there won't be as many unique match-ups where we have certain teams/players going to non divisional ballparks where we can benefit from them being in a ballpark that caters to their style of play.
You know, like the aforementioned Ryan Braun going to Citizen's Bank Park which is essentially Cincinnati east for him, only he has a thing for extremely destroying Phillies pitching while there.  Or there's the annual Houston Astros trip to Minnesota, the Seattle Mariners annual trip to Kansas City, those weird but fun to stack Oakland Athletics whenever they come to the east coast (but only for the first game of the series).  Yes, sadly we'll have to wait until 2021 for some of those spots and we quite possibly won't ever get to see Ryan Braun and his aging career hit as a road hitter in Philadelphia.
Something that will happen this year which brings me laughter is how skewed the data will be for these "ballpark factors" that you will find out there on the internet.  Sure, a lot of my rankings end up aligning with the statistics which are compiled in the games being played.  Because if no lefty ever hit a home run in Cleveland than it certainly would never be a thing.  But does the data suddenly align that these stats rank #1 on leaderboards?  No.  They never will.  They won't because the stats which you are viewing are always including factors with which we do not concern ourselves when it comes to DFS.
Factors such as that random late September series with bad pitching or bad hitting all around.  That 13th inning game where who knows what guy is pitching and thus he gives up 5 runs in a late inning blowout.  Or how about which pitchers end up getting the home or road start in certain stadiums.
Everyone knows Yankee Stadium is tiny.  Everyone knows the Yankees team hits a ton of home runs.
Does everyone know that Yankee Stadium ranked below Tropicana Field in the mighty HR park factors for 2019?
They're not entirely pointless — just entirely useless if simply copy & paste'd.
So with that said, I bring you once again the 2020 MLB Ballpark Projections & Tiers.
These are tiers which can be viewed in the same manner that you would look at doing tiers for drafting a seasonal draft at each position.  They're going to take into account the obvious about stadiums like hey, Coors Field is a gazillion miles (unofficially) above sea level, the Rockies have some bad bullpen arms and that stadium is gonna produce a lot of offense.  But they're also going to take into account the quality of the team who plays half their games in the stadium, who their likely opponents are this year and oh yeah, who is gonna come into that stadium and rake in a shortened season this year.
These aren't your typical @randomdoucheDFS person on Twitter's Stadium Rankings.  They are unique to The Dongers Club and they are MY PROJECTIONS on which stadiums to focus on.  Things such as …
The Chase Field Roof
Lefties in Cleveland
Lefties in Pittsburgh
What type of hitter excels in Target Field?
South Beach Theory
Why Detroit is the real Windy City
And this years break out stadium that everyone has been wrong about the past two years.
just a few 'Dongers Club' stadium theories which have proven to be very profitable for DFS and betting….
Our biggest hit last year was Lefties in PNC Park, the obvious Camden Yards is a top stadium and for the first half of the season Target Field.
I won't unveil the #1 stadium until part three of this series, but it is NOT Coors Field and it is NOT Camden Yards.
So what is in store for 2020 Predictions?
Let's go with the first part of this three part series breaking down Stadiums 30-21 … aka, the snoozer club.
30-26:  JUST DONT BOTHER TIER
This tier has arguably two of the nicest stadiums in the league for watching a game and then two absolute piles of shit ballparks for teams who should be fighting for a playoff berth and are great road teams offensively.
30.   Oracle Park – San Francisco
2019 HR Ranking:  30th
We begin at the bottom of the list with the beauty that is AT&T, err Oracle Park in San Francisco — home of the Giants — and home of the first stadium with a new dimension configuration for the 2020 season.  The first thing that changed here is the Giants moved the bullpens away from foul territory and placed them in center field.  If you are in the business of over analyzing things, and why wouldn't you given that you are reading a breakdown of all 30 ballparks for a 60 game season, then you could argue that removing the pitching mounds from foul territory helps contribute an out or two that would have been lost by a dropped foul ball (holy cow that's a stretch).  But the bigger question here is how does putting the bullpens in center affect the batters eye?  My guess is nothing.
The big change in this stadium is that the triples that it produced due to a 421 foot alley in right center is now down to 415 feet.  It's not so much that we'll see a ton more home runs here but we'll see fewer triples.  So guys like Jarrod Dyson, formerly of Arizona, would have taken a hit slightly here — but he's gone so who cares.
That's enough about the stadium that everyone knows is a pitchers park even with a reduction in the size of the park and taking the walls down from 7 feet to only 6 feet.
There are a total of ZERO hitters I like in this stadium from the West divisions.
29.   Tropicana Field – Tampa Bay
2019 HR Ranking:  19th
It's a dump.
Next.
Okay fine.  Let's highlight the few benefits that Tropicana Field has.  First off, they are extremely used to playing with no fans here so games in Tampa are going to feel extremely normal for both teams.  But the burning question I have is will the Ray tank be stocked this season?  I assume it has to be right, but will they be concerned with maintaining the tank amid all the other COVID related items they have to account for?
This stadium easily ranks near the bottom for hitters because it's extremely hard to hit in, has a ceiling that is just bad all around for everyone because it's so random how it impacts fly balls (getting caught up there, changing ceiling lights, errors, whatever) and oh yeah — the Rays have the best pitching staff/bullpen in all of Baseball.  Throw in all the NL East pitching staffs who are decent (Miami, New York, Washington) and there's just little reason we'll be all over games in Tampa on a full slate.
As far as road hitters coming in here unless Kendrys Morales makes a return back to Baseball, I do not see anyone we should be rushing to use in Tampa — but Wilson Ramos the former Ray and current Met does come to mind as one option.   Assuming it's a Monday of course.
2020 Visiting Team to watch:  None.
28.   Busch Stadium – St. Louis
2019 HR Ranking:  23rd
How crazy is it that two of the first three stadiums on the list were the home ballparks for two of the most notable home run hitters in the past 50 years.  Oh, right, they were on steroids and yet we still had to put together a 30 for 30 documentary talking about when McGwire went off vs Sosa?  C'mon, nobody wants to hear about that garbage now.  And obviously I am referring to Bonds in AT&T Park for San Francisco as the other one.
As for this stadium, it's just not a DFS ballpark.  Sure, we can have offense here whenever the Cardinals go full Cardinals on their bullpen and you know there is something to the Pirates/Cardinals OVERS whenever they meet — but it's not home runs for this stadium.  The ball doesn't carry extremely well, the stadium isn't tiny and for the most part we have decent enough starting pitching from St. Louis.  For comparisons sake, Busch stadium had fewer home runs than Tropicana in 2019 as noted above.  Somehow it still finished 23rd — probably because the summer months are generous and at times the Cardinals pitching staff just goes full AWOL.  But overall it's a good staff and should be pretty good again this season which means we don't love visiting teams and the Cardinals lineup isn't exactly the Minnesota Twins of the NL in terms of HR power 1-9.
It's usually a trap stadium to attack — unless the Pirates are in town, but more on that in my 2020 MLB Manifesto
2020 Visiting Team to watch:  The Pirates.  Always the Pirates in St. Louis  But also Jorge Soler for KC.
27.   PNC Park – Pittsburgh
2019 HR Ranking:  14th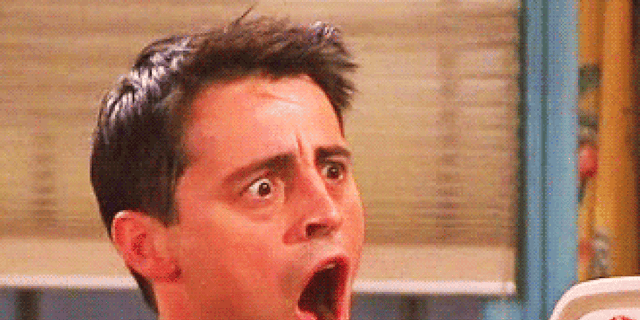 14th last season!  You are shocked by that HR number aren't you?  This is why we don't auto trust prior years data on HR values.  This stadium was a Heavy lean towards road lefties for homers and it runs far beyond the Anthony Rizzo in PNC narrative.  Why?  Like Oracle, this is a pretty stadium, but like Oracle it's huge in dimensions and it's nearly impossible for RH hitters to have massive games here unless they're named and profiled like Marlon Byrd — may he be safe wherever he is these days.  But what is PNC?  It's EXTREMELY deep to left field, just a bout 390 unless you hit it directly down the line.  Right field however is more 320-340 but with a high wall.  Someone who has a nice upper cut swing to get a good launch angle as a lefty is likely to do well here.
Yes, that includes hopefully the Minnesota Twins, who are well known for their dismantling of the Indians in Cleveland and they will be visiting Pittsburgh this season for two days on August 4th and August 5th to face the Pirates very weak bullpen as a road team.  Giddy up on those days.
2020 Visiting Team to watch:  LiPNC – Chicago White Sox
26.   Oakland Coliseum – Oakland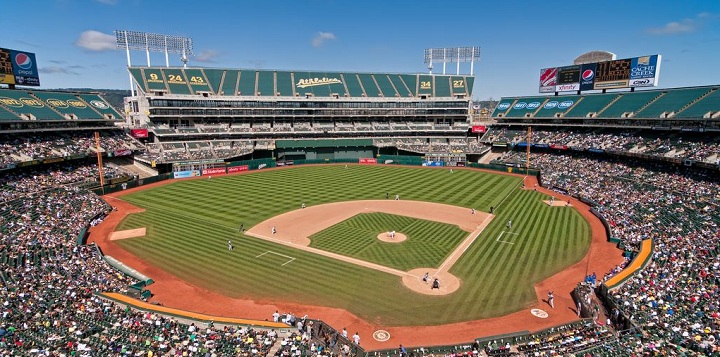 2019 HR Ranking:  27th
If I could grant one city an fan base an automatic new stadium it would have to be the Oakland Athletics.  They have suffered in the Coliseum for too long and although the memories might be pretty good (if you are over 35 years old) lets just think about how awesome that fan base would be in a MUCH smaller seating capacity stadium.
The basics remain the same in Oakland, which is a big stadium that has huge foul territory and combined with the Athletics very talented pitching staff makes this a tough spot for opposing teams to come in and do well.  The Athletics themselves, like the Rays, can hit pretty good when they go on the road but even at home are a team who is never in a spot to be rushed into lineups.  That said, Olson, Chapman, Semien and when he is on Davis are always great plays.  Throw in some nice sneaky undervalued players around them usually makes Oakland a good lineup to play.  Just not an awesome power stadium as referenced by the fact that Oakland hit 135 HR away from the Coliseum last year and only 122 HR at home.  Not a huge difference, but they had more doubles and triples at home in 2019 and going back to 2018 the numbers are FAR more drastic.  This is a recurring theme in this stadium and it's for good reason.  Great hitting team in a great hitting division.  Just a tough ballpark to have 13-10 games in.
2020 Visiting Team to watch:  None
25-21:  'MEH' TIER
25.  Marlins Park – Miami
2019 HR Ranking:  28th … 2019 RUNS Ranking:  6th
Yeah, are you catching on that the park factor rankings mean very little on a day to day basis now?  A few games here or there really can move things even in a 162 game season because the Marlins had a terrible bullpen last season and a young pitching staff which had some games which went south real quick.  So naturally the runs scored in their stadium was pretty high overall.  It has NOTHING to do with the stadium, which gets weighted properly when looking at the HR Ranking.
That is unless of course we are talking about Ryan Zimmerman who has done fairly well all things considering in Marlins Park with 13 career HR in 46 games.  I guess he is immune to South Beach but afraid of COVID-19?  Seriously?
Ah yes.  South Beach.  I broke it down in last years Stadium Article so why not get into it again this year.  The theory is very simple but it might have to sit 2020 out.  Let me explain … Most visiting players who come into Miami are there for just the one weekend when we exclude the NL East teams.  They are in Miami and the teams who are there for Friday-Saturday-Sunday usually have the 7PM Friday game, followed by a 6PM Saturday game and then the 1PM Sunday game before having to leave town — usually with an off day on Monday.  Soooo, let's do the math here.  These ballplayers having to play a long 162 game schedule, with over 20 road trips are going to Miami and they are free to roam by about 10pm on a Saturday night?
Yeaaaaaaaaah.  They aren't usually in the best shape to perform well on the Sunday afternoon game.  And so the theory is that you load up on Marlins pitching on Sunday home games.  But quite simply, that theory is DOA this season.  Players will remain fully quarantined and the number of Sunday home games for the Marlins sits at a small 5.  So as long as COVID protocols are in place, I see no scenario where these players are going to be "out" late on a Saturday night in Miami.  Sorry SBT, we will see you in April.
2020 Visiting Team to watch:  Ozzie, Ronnie and The Braves
24.  Petco Park – San Diego
2019 HR Ranking:  Tied 22nd
I really don't know what to make of PETCO.  It's a fantastic looking stadium and we've seen over the years it can produce some high scoring games, but this Padres pitching staff is very good, as are the Dodgers, Diamondbacks and a couple AL West teams who will be there frequently.  It is obviously weird to list the stadium where Bartolo Colon homered in so low but we're talking about San Diego where unless it's a Sunday afternoon game the temps are gonna be very reasonable and the dimensions are just moderate all around despite some changes over the years to make it a little friendly in a few spots for hitting.  The biggest thing of note in PETCO is the doubles and triples benefit to lefty hitters compared to all others.  This likely explains David Peralta (career .321, 6 HR, 8 Doubles in 149 PA) and the rest of the Diamondbacks always having some rather good times in PETCO as visitors.  But overall when we look at stacking in this stadium it's gonna be tough to consider road teams due to the Padres VERY talented arms.
As for the Padres, we keep waiting for Manny Machado to break out in San Diego but a .219 start in 2019 wasn't exactly the best Honeymoon one could expect (or if you listened to me last year you did expect it).  I like Machado to be one of the most improved statistical players from where he was last year, plus Tatis and Pham this should be a decent team to target.  But the loss of Franmil and facing some good pitching makes it likely to be a park that ends up at the bottom.
Just beware of the bee's.
2020 Visiting Team to watch:  Carlos Correa and the Houston Astros
23.  CitiField – NY Mets
2019 HR Ranking:  16th
If there is one stadium I am sure to regret ranking too high, it's Citi Field.  And that's saying a lot considering it's only 23rd on the list.  I have never attended a game in Citi Field, nor do I ever plan on attending one here unless I finally do one of those visit every stadium tours and then honestly the only reason I would go here is so I can visit the site of where the 2015 Royals won the World Series.  Thank you, Lucas Duda.
Now, it might seem like I have a theory for just about every stadium.  And that is very true.  But I am going to be very quick with this fucking place.
Play Giancarlo Stanton
Play the OVER on Sunday's.
That's it.
That's the list.
Otherwise, the main reason to deal with CitiField is simply for the Mets broadcast team — which is the best thing they have going for them.
2020 Visiting Team to watch:  Giancarlo and the Yankees
22.  Wrigley Field – Chicago Cubs
2019 HR Ranking:  Tied 22nd
I could not be more irate about any one teams schedule than the Cubs schedule.  I get that the league is making it better on their players with night games but for crying out loud.  The city of Chicago is already going to be drinking at 1PM CST on a random Thursday and ESPECIALLY on a Friday, so why in the fuck aren't the Cubs playing their Friday home games in the afternoon?  Guess how many home day games the Cubs have on weekdays in this short season?  ONE.  And that game is Labor Day when they host the Cardinals at 3:10 CDT.  What a joke.
The benefit of Wrigley Field for fantasy is strictly the day games.  It's not a great hitters park if you remove the day games and those Chicago Summers when we get an 88 degree game with 15+ mph winds blowing out and it's gonna be a 15-13 high scoring game. Newp.  Cross those off the list and chalk them up to COVID who so far has claimed South Beach and now Wrigleyville Donkey Chalk games.
1060 West Addison really isn't the nicest stadium in the league but for my money it's the best viewing experience if you go sit in the bleachers for a day game.  Nothing beats it aside from the fact that the last time I was there the bathrooms are only under Center Field and well that's a hike from the left field bleachers after you've had a crap ton to drink.  But the experience is top notch.
As for the stadium.  Well.  Ryan Braun loves Cincinnati and Philadelphia.  This is known for Dongers Club followers.  But he loves him some Friday games in Wrigleyville.  Sadly, he won't get any day games there but he will get two night contests including Opening Day.
2020 Visiting Team to watch:  Ryan Braun and the Brewers
21.  Kauffman Stadium – Kansas City
2019 HR Ranking:  29th
Considering I am a stadiums guy and a Royals fan, I should know the history of this stadium when it comes to visiting hitters and how to attack it.  And yet, there's just not much that really gets me going about Kauffman Stadium for DFS purposes.  Is it a stadium to completely avoid?  Hell no.  The Royals still have a young pitching staff overall and a very streaky offense which did feature the AL Home Run Champion last year as well.  All that said, it's not a home run stadium and never has been.  They won two World Series building teams that fit to the stadium and neither had HR power in their lineups compared to the era's they were in at the time.  Jose Ramirez and the Indians along with George Springer and the Astros are the two immediate names that come to mind as visitors here, but only the Indians will be in Kauffman and most of the KC-CLE games are going to be in Cleveland this year.
They'll draw an NL Central which has good hitting teams but again not your typical HR mashing lineups.  So while this is a spot you can DEFINITELY expect higher scoring games in, it's not one that has those magical multi HR games that you so desire in DFS.  It's a very pretty park.  It's a good spot to pay attention too.  It's not anything that has a magical theory or park factor element for certain hitters or anything along those lines.
But it does have the fountains.
Long live the fountain woman.
2020 Visiting Team to watch:  Nick Castellanos and the Reds
COMING UP NEXT …
20-16:  Not as good as you think Tier
15-11:  Sneaky DFS Stadiums Tier
10-5:  Consistent Cash Cows Tier
4-1:  2020 MT. RUSHMORE OF DFS STADIUMS Tier