Houston Astros trade Joe Musgrove, Colin Moran, Michael Feliz and Jason Martin for Gerrit Cole.
The Houston Astros won the World Series last season, but they're gearing up to repeat by fortifying their starting rotation with the acquiring of Gerrit Cole from the Pittsburgh Pirates. The Astros traded pitcher Joe Musgrove, third baseman Colin Moran, pitcher Michael Feliz and outfielder Jason Martin.
The initial reaction for most would seem to say the trade hurts the Fantasy value of Cole since he's going from the National to American League. The gap between the two leagues in ERA wasn't that much different last season. The average American League ERA was 4.37 compared to a 4.34 ERA in the National League.
Click here to join FullTime Fantasy today!
While facing the designated hitter instead of a pitcher makes navigating lineups more difficult, Minute Maid Park was a pitcher-friendly park last season, but was middle of the pack in allowing home runs. Cole should get more run support and he has pitched 200 innings in two of the last three seasons.
Cole was taken No. 1 overall in 2011 and lived up to those expectations in 2015 when he went 19-6 with a 2.60 ERA, 1.09 WHIP and a 202:44 K:BB ratio in 208 innings. The last two seasons have proved to be a disappointment. Injuries limited Cole to 116 innings in 2016 and Cole was hurt by home runs last season. He pitched 203 innings and had a 4.26 ERA, 1.25 WHIP and a 196:55 K:BB ratio. Cole allowed 31 home runs after never allowing more than 11 in a season. In his first four seasons before last year, Cole permitted 36 home runs.
Home runs were a problem for many pitchers last season with the ball flying out of parks at a high rate. Cole didn't see a huge jump in his fly ball rate, which increased from from 29 percent to 33.7 percent from 2016 to 2017. Cole's hard hit percentage only increased by 1.2 percent to 31.3 percent. His average fast ball was 96 miles per hour on the radar gun, but he doesn't induce as many swings and misses as the top starters with a 9.5 percent mark last season.
The state of starting pitching is really bad right now. Very few starters are throwing 200 innings as Cole was one of 15 to reach the mark last season. Cole is a Top 20 starting pitcher. He has an ADP of 108.33 on fantrax.com and is being selected as the 28th starting pitcher. I'll take him in that spot.
Musgrove goes from pitching out of the bullpen to likely starting for the Pirates. He struggled as a starter last season, going 4-8 with a 6.12 ERA and a 7.7 K/9 in 15 starts. He was better when he moved to the bullpen with a 1.44 ERA in 31.1 innings and almost a strikeout per inning. The Pirates usually do well with making pitchers better coming over from other teams. Musgrove will be a late-round pick in deeper mixed leagues.

Join FullTime Fantasy Sports for top advice in the industry from check-cashing, proven winners!
Colin Moran could be the starting third baseman for the Pirates, who currently have David Freese. The 25-year old batted .308 with 18 home runs, 63 RBIs and a .916 OPS in 302 at-bats at Triple-A last season. He was called up in July and fouled off a ball that broke his eye socket.
Feliz has a good arm, but is erratic with his control and allowed eight home runs in 48 innings last season. He had a 32.1 percent strikeout rate, averages 96 with his fastball and had a 14.2 percent swinging strike percentage.
Minnesota Twins sign RP Addison Reed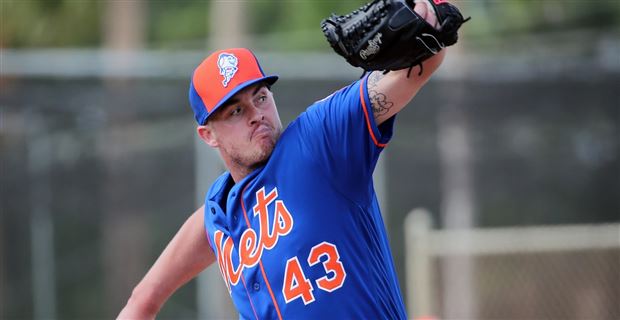 The Twins needed to upgrade their bullpen and they added another arm by signing Addison Reed to a two-year deal. They previously signed Fernando Rodney to a one-year deal to be their closer. Rodney has been buried many times by Fantasy owners, but he keeps coming out of the grave. Rodney got off to an awful start last season, but improved in the second half with the D-Backs.

Like and share our new Facebook page! Be sure to pay attention to our giveaways for your shot at some sweet prizes!
Rodney converted 39 of 45 saves with a 4.23 ERA, 1.19 WHIP, 28.1 percent strikeout rate and 11.3 percent walk rate. In an era where home runs are high, Rodney doesn't allow many. He allowed three home runs in 55.1 innings last season and has permitted 0.67 HR/9 throughout his career. Rodney turns 41 in March and can lose it any time.
Reed is someone to draft in mixed leagues. Relief pitchers are becoming more valuable with starters pitching fewer innings. Reed has the chance to close at some point, too. He pitched 76 innings with the Mets and Red Sox last season with a 2.84 ERA, 1.05 WHIP, 24.8 percent strikeout rate and 4.9 percent walk rate.

Click here to join FullTime Fantasy Sports and DOMINATE your competition!