Today is the final day of the Dongers Club Championships.  Final results will be posted later in the evening and I'll be in contact with the winner!  Good luck!!!!
https://www.draftkings.com/draft/contest/58973750
Current standings posted at the bottom
---
PITCHING
TOP
Blake Snell – Only 10.7k on DraftKings for Snell against Boston — who does have lesser production this year slightly vs LHP and the game is in Tampa?  Let's not overlook the good value that we are getting here with Snell and also take into account that his opponent today Nathan Eovaldi will be facing his former team within the same year which is a spot I love to pick on.
MID
Kevin Gausman – Lets keep this simple here.  Kopech, a rookie making his SECOND start and coming off one that was cut short due to rain is 1700 more than Gausman in Miami + positive catcher behind the plate (Flowers) and facing the Marlins who the Braves pitchers have handled with relative ease?   Not any reason for me to get cute here and over-think this.  Gausman is my favorite mid-tier arm today.
Tyler Anderson – Anderson could almost be considered a longshot here but the more I thought about it, he's quickly moving into a lock button play for me today.  Anderson has been very good at home and we've got enough data here to trust that he's comfortable pitching at home and limiting hard contact at home (30% compared to 35% on road).  The Cardinals are in my "No Sunday" club and Coors has been a good spot on Sunday's for pitching more often than not over the years.
OH YEAH, THAT GUY
Michael Kopech … I did not forget him, but I wanted to mention him in his own breathe.  The hype train around him is loud and its roaring into his second start on the road against the Tigers likely with Omar Navarez catching him (not a good thing).  He will be very chalky on both sites.  He is a rookie making his second big league start, but although I have railed against most rookies this year as chalk (which has to be the most comical thing all season honestly), he is different.  This is legit the top SP prospect in all of baseball against a below average team against RHP.   His price on FD is very tempting to just take the chalk and move on but on DK I have a legit reason to fade a 50% rookie at $9800 given the limited ceiling I think he has with it being just his second start.
TARGET OFFENSES
STACKS
Cleveland Indians … The team that folks were complaining about the last two days not destroying on bad KC pitching.   Now is the day to jump on the Tribe as the hitting conditions are very ideal and I do not see any way my Royals sweep the Indians.   Happy Bubba/Parrot day….  That's J-Ram and Edwin for those of you keeping score at home.
Philadelphia Phillies … So I really like the Phils matchup against Estrada today and I don't think they should get swept in Toronto, but it's almost 11am and no lineup out yet?  They did have an afternoon game yesterday and then the night off in Toronto?  Oh dear.  Justin Bour and Rhys Hoskins out on the town sounds like a late night.  At any rate, all the crazy narratives aside, the Phils vs Estrada should be in a prime spot today and can tee off at any moment.  Carlos Santana is a must today in a Phils stack.
'Other' Chalk:   Nationals and Cubs … Dont mind the Cubs for a one off HR play or two.  I am not riding the Nats vs Matz today though.
SNEAKY LOW OWNED
Atlanta Braves … No south beach theory today, I think Atlanta pops off at extreme low ownership today.
Detroit Tigers …  Mostly a leverage play against the chalk SP but also the fact that I dont think he pitches deep and we get a bullpen to pick on.  Castellanos in a day game.
POSITIONAL TARGETS
CATCHER
Willson Contreras
Tyler Flowers
Michael Perez
FIRST BASE – Loaded position today
The Parrot
Jesus on a Sunday
Freddie Freeman
Carlos Santana
SECOND BASE
Travis Shaw
Jason Kipnis
Niko Goodrum
Daniel Murphy
THIRD BASE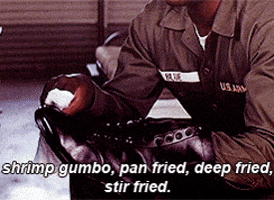 Jose Ramirez
Eugenio Suarez
Anthony Rendon
Nolan Arenado – DK chalk
SHORTSTOP
Willy Adames
Francisco Lindor
Xander Bogaerts
Trevor Story – DK chalk
OUTFIELD – Tier 1
Rhys Hoskins
Nick Markakis
Starling Marte
Eddie Rosario
OUTFIELD – Tier 2
Thomas Pham
Jake Bauers
Nick Castellanos
Michael Brantley
OUTFIELD – Tier 3
Michael A. Taylor
Alex Gordon … Like a Whit/Gordon mini stack.
Scott Schebler
Daniel Palka — Too cheap for how he murders Detroit
THE DONGERS CLUB
Edwin Encarnacion – 1B – Chairman
Alex Gordon – OF
Rhys Hoskins – OF
Nick Castellanos – OF
Willson Contreras – C
Travis Shaw – 2B
Jose Ramirez – 3B
Willy Adames – SS
BONUS ………………………….. Jesus Aguilar – 1B
DONGERS CLUB LEADERBOARD
| | | | | | | |
| --- | --- | --- | --- | --- | --- | --- |
| User Name | Average | Tuesday August 21st | Wednesday August 22nd | Thursday August 23rd | Friday August 24th | Saturday August 25th |
| Huebs | 127.43 | 96.40 | 134.55 | 151.35 | 86.80 | 80.95 |
| aangulo | 124.85 | 135.95 | 121.00 | 117.35 | 117.60 | 111.50 |
| bkslast | 121.97 | 142.60 | 93.25 | 125.35 | 68.30 | 97.95 |
| embaptiste2981 | 121.90 | 95.90 | 116.75 | 140.35 | 108.60 | 99.95 |
| bamabashers | 119.32 | 106.95 | 125.00 | 126.00 | 52.60 | 79.00 |
| sogr8player | 115.63 | 110.65 | 119.30 | 99.35 | 81.35 | 116.95 |
| bigmatt88 | 115.40 | 98.55 | 113.30 | 134.35 | 54.35 | 77.95 |
| jetersgirl79 | 115.38 | 76.75 | 118.30 | 94.35 | 93.85 | 133.50 |
| Stormin2178 | 114.52 | 94.55 | 119.25 | 124.35 | 93.65 | 99.95 |
| sgilbert22 | 114.25 | 133.05 | 107.35 | 102.35 | 79.75 | 96.95 |
| lixitandstixit | 113.10 | 101.20 | 124.75 | 113.35 | 60.80 | 80.95 |
| FLJ5 | 112.53 | 50.40 | 107.30 | 126.35 | 103.35 | 103.95 |
| ombjac22 | 110.92 | 92.40 | 97.75 | 114.35 | 120.65 | |
| eraw2020 | 109.10 | 93.20 | 122.75 | 111.35 | | 79.65 |
| sdchickens | 108.32 | 49.40 | 94.35 | 125.35 | 105.25 | 81.95 |
| mjrinfla | 108.08 | 62.25 | 107.75 | 101.35 | 93.80 | 115.15 |
| jabraun42 | 107.67 | 99.95 | 106.05 | 108.35 | 108.60 | |
| bellfree18 | 107.50 | 108.55 | 101.65 | 102.35 | 111.60 | 84.95 |
| shef10 | 106.75 | 109.65 | 91.00 | 110.35 | 100.25 | |
| jazzycatzz | 106.07 | 78.50 | 130.55 | 109.15 | 75.00 | 63.95 |
| KyleBretsch | 103.93 | 103.25 | 95.20 | 113.35 | 55.35 | 77.30 |
| JMondeci77 | 103.62 | 92.75 | 95.75 | 122.35 | 57.35 | 39.55 |
| pfloydd25 | 101.75 | 97.20 | 63.90 | 111.35 | 96.70 | |
| rollacoaster | 101.52 | 79.40 | 96.25 | 105.35 | 76.35 | 102.95 |
| spabhook | 100.58 | 97.95 | 112.45 | 91.35 | | 75.95 |
| chuck2311 | 99.78 | 82.70 | 104.30 | 112.35 | 79.60 | |
| BeenThereDabThat1989 | 98.90 | 78.55 | 119.30 | 83.55 | 93.85 | 72.95 |
| CJNIII | 87.53 | 65.90 | 84.35 | 112.35 | | |
| balcomx | 86.65 | 87.05 | 91.35 | 81.55 | 76.35 | |
| BigMac172 | 80.57 | | | 133.30 | 108.40 | |
| navyguy6508 | 69.57 | 92.50 | 116.20 | | | |
| theincog | 45.43 | | | 136.30 | | |
| schmohawker | 44.43 | | 133.30 | | | |
| MisterGus17 | 40.65 | 121.95 | | | | |
| 49ermikeh | 32.55 | 97.65 | | | | |
| jk2215700 | 32.12 | | 96.35 | | | |
| 1075kb | 31.68 | 95.05 | | | | |
| dziefel7 | 31.47 | 94.40 | | | | |
| Jthayesjr | 26.07 | 78.20 | | | | |
| 124hoffman | 24.12 | | | | 72.35 | |