Today is the final day to use a promo code to get the NFL (and CFB) DFS seasons for a huge discounted price of only $79.  This is the best deal anywhere around and it expires today.  Use promo code CFBDFS to get locked into the low-rate today!
Dongers Club Championships – Day 5 – https://www.draftkings.com/draft/contest/58957473
---
PITCHING
Clayton Kershaw … Recently I wrote about how Kershaw was back to his lock form given the price on a given slate.  Tonight he's back up near 12K on DK but still remains underpriced when you consider the match-up and how he is back to going deeper into ball games.  He's never had issues with any of these Padres batters, but then again, who has lately?  Kershaw's worth the play tonight and I will let others get cute wih Kluber and Verlander.
Anibal Sanchez … I do not see the Marlins taking back to back games against Atlanta and Sanchez should bounce back tonight in a great pitchers park.  He won't really fit into a lineup with Kershaw, so you'll wanna pair him with another mid range option and one guy to consider is Wei-Yin Chen in the same game.  Although I would not lock in Chen on FD on a one SP site, you can likely get away with the SP gamestack here in this spot.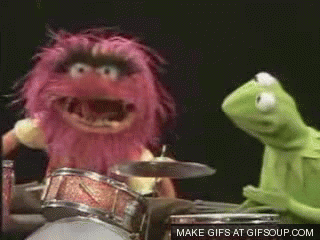 Saturday Night Longshots
Andrew Cashner … Cashner?  Home?  vs the Yanks?   Sign me up!   Cashner is mr 5-6 IP with 2-3 ER and get us 2x for a near min price play allowing for the 30 point upside from the likes of Kershaw, Verlander and Kluber and with the Shawshank Redemption I will take ole bearded Cashner tonight.
STACKS
D'BACKS … Souza, Ahmed, Pollock, Goldschmidt
I'm telling you.  It's cooling down in Arizona.  One of these days they're going to decide in game that Steven Souza Jr wants to hit a home run and in the middle of the third inning they're gonna open the damn roof.  It's coming.  Zero notice and it will go off just like back in April when the roof was open and in 2017, 2016, 2015, 2014, 2013, 2012…. etc…   You get the idea.   Any who.  This is not a repeat of Ersasmo Ramirez (my longshot call in slack last night).  This is a damn lefty going into Chase Field to pitch as the road arm.  He's gonna get whooped around and maybe…. Just maybe…. #TheRoof … #ItsComing
BREWERS … Cain, Shaw, Aguilar, Perez
The Brewers are waking up and although I didn't mention Yelich he is definitely a play as he is on fire. But JT's issues when he has them are with command and when that happens it opens up the middle of the order to slap doubles around Miller Park all game long and rack up the RBI.   Warm in Milwaukee tonight so the roof is open, but wind out to left field and this game should be one of the higher scoring ones tonight.
PIRATES … Marte, Bell, Polanco, Dickerson
Chacin's magic tricks that he has learned from Chase Anderson are going to die and they must die hard.  He's always been someone to pick on with lefties and the switch hitting Josh Bell is sandwhiched nicely tonight between Marte leading off (yay) and Polanco batting third.  Dickerson slides down to the five hole, but lets not forget about him.  Side note.  If you eat french fries with a steak, you are a fricken weirdo.
SNEAKY
ASTROS … Correa is waking up, hot streak is coming and I expect him, Altuve and Bregman to have big games again tonight.
THE PLAYERS
CATCHERS
Yadi Molina
KURT! Suzuki
Francisco Cervelli

Mike Zunino — Value on DK

JR Murphy — Value
FIRST BASE
Josh Bell — Value
Matt Adams
Miguel Saturday Sano
Paul Goldschmidt
SECOND BASE
Travis Mayor Shaw
Ketel Marte
Jason Kipnis — Value
THIRD BASE
Johan Camargo
Nolan GOAT Arenado … Brees playing?  Yes.  GOATS it is.
Mike Moustakas
Colin Moran — Value
SHORTSTOP
Marcus Semien
Nick Ahmed
Jean Segura
Marwin Gonzalez — Value
OUTFIELD – Tier 1
Gregory Polanco
Carlos Gonzalez
Steven Souza Jr III
AJ Pollock
OUTFIELD – Tier 2
Joc Jamz Peeederson
Christian Yelich
Lorenzo Cain
Melky Cabrera
OUTFIELD – Tier 3
Starling Marte / Corey Dickerson
Cedric Mullins
Chad Pinder
Mark Cahna
DONGERS CLUB
The Mayor – 2B – Chairman
Nolan Arenado – 3B
Steven Souza Jr – OF
Mark Canha – OF
Gregory Polanco – OF
Nick Ahmed – SS
Josh Bell – 1B
Yadi Molina – C
BONUS ………………………………………………….. Jason Kipnis – 2B