Welcome to Week 5 of the NFL DFS Ambush, where I will dive into the Main Slate NFL DFS plays that I am looking at using the most this week.
Each week I go back and re-read my article to evaluate a couple of things.  Number one, how were the overall plays (but I generally already knew that because I played who I wrote) and number two, was the article constructed in a manner that made sense and explained what I was going to provide to you and then did so without confusing the piss out of someone simply trying to seek DFS advice.  If you read an article with 20 players per position for football then you're essentially reading a positional breakdown and not recommended plays.  This article is intended to narrow it down and give you my recommended plays for that week that I am willing to play.   If you want my rant on CASH vs GPP plays and how it's really a horrible narrative thrown around this industry then go read my prior articles…
WHAT ARE THE AMBUSH PLAYS?
These are my favorite stand out plays of the week and the players that I am the highest on to pair with the MAIN plays.    In some cases, they're locks in cash, in some cases they're locks in my high dollar tournament plays of the week and in other cases they might be a stack play that is going in one of my top 3 lineups.
---
THE AMBUSH PLAYS
Last Week:   Brady, Barkley, Johnson, Callaway … They all stunk relative to the field.  The chalk hit, so the MAIN core plays in the article definitely worked out and those should remain the starting building blocks each week, and when you see me rank the Ambush plays at the top of the main plays then you know how I have them ranked overall.   Keep in mind, the AMBUSH guys are the ones I want to highlight as favorite plays for that given week.
AARON RODGERS (FD:  8400, DK: 6300)
If we simply remove the price per player from Quarterbacks this week then Rodgers is by far my favorite tournament play on the board this week.   There's certainly good reason for Ben Roethlisberger and Matt Ryan to be considered as solid QB plays this week given their matchups but the Rodgers/Stafford game is one that I prefer over the ATL/PIT game.  First off, it's in a dome on a fast track and second off I don't trust the running game for either team to dominate this game.  The Packers will certainly try to run against the Lions weak run D and that's fine, but ultimately Rodgers looks like he is getting healthy and is primed to have a "REMEMBER ME" game.
Matt Stafford is much cheaper and thus he is someone you should get exposure to as well but the low owned high upside play of the week for me is Rodgers.  With the Packers WR group being so banged up we'll see folks shy away from Rodgers because they don't like pairing a QB without a WR usually, but the best pass catcher option he has this week hands down for me is Ty Montgomery who's DK price makes him a lock for me.  He needs about 4-5 catches simply to reach value and filling in the slot role with Cobb out again he should thrive this week.
Where I am using him:   Three entry max.
Lineup Correlation:   Rodgers + Montgomery + Kenny Golladay.   I don't hate even going full Packers and adding Aaron Jones for a high scoring game here.
Milli-Maker Stack:   Rodgers, Jones, Montgomery, Golladay, Tate
TY MONTGOMERY (FD:  $5500, DK: $3700
The full point per reception bonus with Montgomery makes him a far better DK play this week than FanDuel, but I will use him on FD some as well.  Montgomery has long been the slot replacement pass catching option when Cobb is out and in their lone road game he drew 7 targets — which isn't something to focus on too much however we should note that last week they had an easy home game where they led start to finish against Buffalo and in week one Montgomery had to be relied upon still as a RB while Jones was out.  Now he has the benefit of a high scoring game where he is primarily a pass catching option and only for 3700 on DK this is a STEAL this week in my mind.
Where I am using him:   I have him in every DK lineup in all contests, including cash.
Lineup Correlation:   We can play him alone without Rodgers
Target Stat Line:   For Montgomery the one thing I really am hoping we get is that touchdown.  I expect him to amass atleast 6 catches and 80 total yards from scrimmage which alone would be almost 4x on DK.  If he scores, he's gonna blow things up.
KENNY GOLLADAY (DK: $6600, FD: $7600)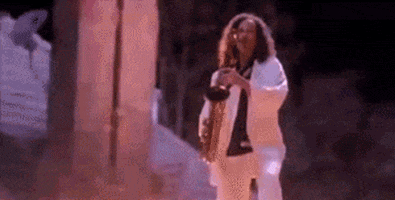 Everyone likes to talk about buying low on a player when their price doesn't reflect what it will be in the future.  In reality that basically means someone is saying a player is going to have a good game and they're laughing at their price as the reason why you should play them.  That's not what I wanna do here (even though… well… i guess it kinda is).  Kenny G is quickly becoming a man among boys in Detroit and he along with Tate and Jones make it such that Stafford should be airing it out every single week.  Why am I not using Stafford with Golladay then?  Oh trust me.  I AM ON STAFFORD, but I wanted to highlight Rodgers who should be less than 5% owned above.  That said, do not sleep on the Detroit passing side here.  The Packers defense hasn't put up dominant numbers facing Mitchell Trubisky week one, Alex Smith week two and Josh Allen week three.  C'mon man.   Stafford and the Lions should shred them in the air and on the ground.  I just fear the Lions are ahead.
Where I am using him:   Everywhere except for a full 4pm stack lineup or a full ATL/PIT lineup.  Otherwise, he is in.
Lineup Correlation:   With Montgomery obviously
LATE SLATE STACKS …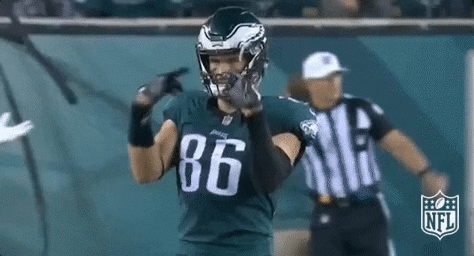 Here is your get off the chalk play of the week.  Fade all the 1pm games sans Ty Montgomery this week and look at what you will find.
QB – Philip Rivers and Derek Carr in a shootout
RB – Todd Gurley, Melvin Gordon, Austin Ekeler, David Johnson
WR – Adam Thielen, Brandin Cooks and Keenan I should catch 50 balls this week Allen
TE – Zachary Ertz and Jared Cook
Sneaky Value Cardinals Defense
The 4PM games are definitely getting some mention but NOBODY will consider fading both the ATL/PIT and GB/DET games all together.  Plus there is some shaky chalk early on with the Jaguars and Bengals that you can completely avoid for better games later in the day.  I think the Chargers/Raiders game is a shootout on both sides through the air and has two good quarterbacks to consider.  But the guy I really like on the afternoon slate is Zach Ertz.  With Wentz now in his third game and in what should be a tight hard fought game the Eagles will look to attack the Vikings weakness against Tight Ends with both Zach and Dallas G. but Ertz won't be on anyone's radar because of value TE options this week.  He has 2 TD and 10 catch upside here.
Where I am using him:   A line-up with all 4pm plays along with Ty Montgomery in 3 entry max.
GAMES THAT DO VERY LITTLE FOR ME
Jags at Chiefs … This is the game that I feel had bad chalk.  It has guys like Cole, Westbook, Bortles and Yeldon who are all boom or bust type plays but the boom doesn't outweigh some other options.  Jags D should win this game.  I am not getting cute with the Chiefs here.
Dolphins at Bengals … Have fun with a guy coming off a knee injury (Mixon)
Giants at Panthers … I think the pace here is slow, you need CMC to break a big one and I don't see it vs the Giants defense this week.
49ers at Cardinals … Outside of a defensive play or value option such as Ricky Seals-Jones I have little temptation for this game.  David Johnson should continue to get more involved though.
Ravens at Browns … Blah
MY POSITIONAL BREAKDOWN
QUARTERBACKS
Ben and Ryan are the top obvious plays in their projected shootout.  I think the Lions-Packers game outscores them.  So no point in me listing them personally.
MATT STAFFORD … Throw it all game long Stafford.  With those weapons it should be spread the Packers out and just air it out and tempt Clay Matthews to actually hit the QB.
AARON RODGERS … Documented him above.
PHILIP RIVERS … Rivers would be my cash QB on DK if not for the price savings we get on Stafford this week.
CARSON WENTZ … Milli-Maker type play with Ertz in an afternoon stack.
RUNNING BACKS
Gurley far and away the top play this week.  Then its a mix of Gordon, Barkley, CMC that are all fighting for #2 this week but I prefer to drop down a bit below them.  Gordon is my favorite in that grouping.  I am spending at one RB with Gurley and then looking to drop down to the mid-lower range with the Conner/Jones/Ekeler's 
TODD GURLEY
MELVIN GORDON
JAMES CONNER
TY MONTGOMERY … pt/$ my favorite play.
AARON JONES
ALEX COLLINS
AUSTIN EKELER
WIDE RECEIVERS
Wide reciever is finally top heavy with Alvin Kamara and Ezekiel Elliot we're gonna see ownership up there at the top $ WR's this week but it's also a deep position once again and on DK you wanna spend in that mid range with guys getting a ton of PPR points.
ANTONIO BROWN over Ju-Ju Smith-Schuster
KENNY GOLLADAY
JULIO JONES over Calvin Ridley
DAVANTE ADAMS*
KEENAN ALLEN
ADAM THIELEN
MARVIN JONES JR.
VALUE WR
Amari Cooper
LONGSHOTS
Courtland Sutton
Zay Jones
Marquez Valdes-Scantling
TIGHT ENDS
Love Ertz, but based on roster construction you shouldn't force spending here.
ZACH ERTZ … Best upside, treat him like a mid range WR this week.
VANCE MCDONALD … McDonald and Hooper are your chalk plays at TE this week in the projected shooting in Pittsburgh.  If you arent fading that game, get one of them.  Otherwise look to spend up with Ertz
RICKY SEALS-JONES
AUSTIN HOOPER
DEFENSES
The Bears are going to kill the Bucs this week.
PANTHERS
JETS
CARDINALS
FADES
QB:  Matt Ryan, Blake Bortles
RB:  Joe Mixon, TJ Yeldon
WR: Calvin Ridley
TE:  Underweight on the McDonald/Hooper plays