Alright folks, we broke the seal on this KBO DFS experience and I am right in my comfort zone with a negative from a pitcher and a sneaky homer stack that paid off from the Giants with the nWo trio of "Ah Seop Dixon Dae-Ho" an official Dongers Club play that had 2 HR out of it.  Personally I fell short in the $180 tournament I played as Hyun Jon Yang really Hunged On my Yang with a -2.85 beat down for 10k+.  So much for that failure.  But some positive results with known quantities such as Hyun Soo Kim and Dixon Machado having great first nights.  The one very pleasing thing was that Warwick Saupold did what I expected he should do and at his cheap price that was quite the steal on DK.
The biggest downsides to this?  The time of day and of course — LINEUP INFORMATION!  It was past midnight last night and I eventually zonked out right before getting confirmation one way or the other about the Chairman 1B play of the day not playing.  Information with the KBO is gonna be hard to come by and we have to accept that is the major risk here.  Another reason to avoid doing one lineup into the multi-entry spots where you can off-set the risk by doing multi lineups.  I am okay with that risk but the other wild card here is that now we shift into the 5:30 AM EST start times.  If that was 6:30 then I think we'd see a MAJOR boost out of this sport, but 5:30 means getting up at 5 am or do what I plan on doing and drink a ton before you go to bed and hope to wake up at 4am to have to pee.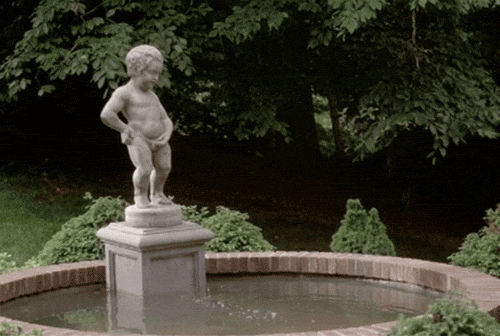 Some finds so far from last night include a recommendation to follow @dfskbo who was all over the lineups last night coming out.  Not sure who that is or if they'll continue with it, but all I keep hearing is that "we are in this together" so yes, we can share some information around with everyone else as we all learn about KBO news updates together.
Random Player of the Day
Why is he the player of the day?  Well, upon building out depth charts and learning the rosters hist name obviously jumped out to me.  I can't not look at it and see it pronounced as "Oh… You Suck!".  Imagine the tough career path that this guy has.  He's living out the dream of playing professinal Baseball and doing it only for roughly 38k per year.  A true dedication indeed.  Upon doing some research on him I found that there was also an Oh Yun-suk, who is a different person that played for the 2004 South Korean Olympics team.  But back to THIS Oh YOON-suk, he is a first baseman for the Lotte Giants and wears #4 (as you can see above) and attended Kyunggi High School which is the oldest modern high school in Korea, located in Gangnam-gu, Seoul.
A few facts about his high school because it's far more interesting than his professional baseball career
It is an an all-boys school that has a counterpart all Girls school which is Kyunggi Girls' High School.
As mentioned it's the oldest modern high school in Korea and was established by edict of the Emperor Gojong in April of 1899!
Emperor Gojong reigned over Korea from October 13th of 1897 to July 19th 1907.  He was the next to last of the Joseon dynasty monarchs, which ended in 1910
Back to the high school, it has had some notable alumni — including nobody that I have ever fucking heard of…
So in short… Oh Yoon-Suk is a very appropriate name for this guy.  His Dongers Club Nickname from this point forward shall be …. Tommy Joseph!
Today's Games
Favorites are in BOLD.

| | | | |
| --- | --- | --- | --- |
| Away | Starting Pitcher | Home | Starting Pitcher |
| HAN Eagles | Joon Seop Im (4000) – LHP | SK Wyverns | Ricardo Pinto (4000) |
| LOT Giants | Jun won Seo (5100) | KT Wiz | Will Cuevas (7300) |
| NC Dinos | Mike Wright (7700) | SAM Lions | Ben Lively (6300) |
| DOO Bears | Young Ha Lee (8900) | LG Twins | Eun Bom Song (4000) |
| KIW Heroes | Eric Jokisch (8500) – LHP | KIA Tigers | Aaron Brooks (7200) |
Three Totals of 9.5 today:  Bears/Twins, Eagles/Wyverns and Giants/Wiz
Pitching Notables
Nine of the pitchers going today played in the KBO last season.  The one exception is Ben Lively!  Yes, happy Ben (no relation to Blake) Lively day.  Lively has spent time in the MLB with the Phillies and Royals mostly as a starter at the big league level and is not exactly an electric arm we should rush to roster today — or ever.
William Cuevas is another known name with lots of MiLB experience and some big league time as well with the Red Sox and Tigers.  Most of his big league time was as a September call up in 2018 so I put a lot more faith into his 2019 KBO numbers which were decent as he pitched the whole year (13-10, 184 IP, 135 K and a 3.62 ERA / 1.17 WHIP).  He had four starts against Lotte in 2019 with two really good ones and one horrific game where he went 4 2/3, allowed 11 ER on 15 hits.  Yes, that is being read correctly.  The Giants have added Dixon Machado as well this year, so I'm not loving Cuevas today.
You will notice that DraftKings has Min Woo Lee listed as a RP.  That's because he has been a reliever appearing in 66 career games in the KBO with only 10 total starts (6 of them last season towards the end of the year).  He appears to be good to throw 90+ pitches but draws an extremely tough match-up against the Hereos today.
UPDATE — We also have a couple replacement/spot starters in E. Song and R. Pinto at min price filling in.  I would not touch either.
Pitching Targets
Top Choices
Eric Jokisch … It feels very scary to be writing up another pitcher from a team who won yesterday but Jokisch had a 141:39 strikeout to walk stat line from the 2019 season.  He's not someone who stood out when I looked at his American stats but the 2019 KBO stat line is worthy of using today and given that the Kia Tigers are rolling out a reliever (Min Woo Lee) to start I like his chances to get a win and start his steam off 2-0.  It also helps that 3 hole stick Preston Tucker also a lefty should be negated by Jokisch (LHP).
Will Cuevas … Much like Saupold you won't see great peripherals with Cuevas, but in the KBO I am quickly learning that for pitching I just want someone who's gonna throw innings over accumulating strikeouts.  Cuevas actually can do both and has a favorable match-up today.  He reached 7 strikeouts or more in a game 5 times last season, which is pretty good in the KBO and is no stranger to going deeper into games.
Also Consider
Mike Wright … A former Oriole who we can trust to pitch deep if he is on will be facing a team who just got shutout last night and really doesn't look that good on paper to me.  Wright gives us a known name making his KBO debut and while in the majors he struggled to keep the ball in the yard but had decent K% considering the other choices in KBO.
Hitting Targets
Hanwha Eagles vs SK Wyverns … Really like this game in what I still believe is a good hitters ballpark despite the 3-0 game yesterday — and that was before it was announced we have two bum relievers opening this game up…   This is where I am going to lean for my offense today and most of it should come from the Wyverns side against Min-Jae Jang who was not any b etter as a pitcher for the Eagles last year despite the changed baseball structure.   He's also had a couple rough outing pitching at SK and I like Jamie Romak and Choi Jeong (Dubbed the David Wright of KBO) to jump start the Wyverns offense today.
 Wyverns Bats: Romak (1B), Choi Jeong (3B), Jong-wook Ko (OF)
 Eagles Bats:  Jared Hoying (OF), Eun-won Jung (2B)
LG Twins … Hyun-soo Kim was good with the Orioles IMO and he came through last night with a homer.  He'll be a staple for me and I'ld pair him with Chun-woong Lee who hit lead off last night and is another lefty bat to target.
Hyun-soo Kim (OF), Chun-woong Lee (OF)
Lotte Giants … What an insult to bat Dixon Machado in the 7 hole!  He hit the go ahead homer in the 7th inning though and I'm totally gonna ride the Ah-seop Son Dixon Dae-ho trio one more time.  Will Cuevas gave up 18 HR last season which is a very high number considering the reduced power stats in 2019.  He's a boom or bust arm and Dae-ho Lee can take him deep.
 Dixon Machado (SS), Dae-ho Lee (1B), Son Ah-seop (OF)
CHAIRMAN OF THE DONGERS CLUB
Choi Jeong – 3B – SK Wyverns
OTHER THOUGHTS

Good chance we see backup catchers tonight.  So don't be afraid to punt catcher completely with someone min priced and just take the 0 if you have to at this spot to fit in some of the big $ bats like Romak and Choi Jeong.
My favorite build is just a full game stack of the Eagles/Wyverns game.