Hello….
How's it goin?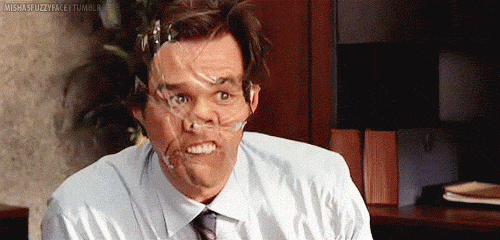 Things I did not envision myself doing in 2020
Watching Kirk Cousins beat the Saints in a playoff game
Writing a KBO DFS article.
Yet, here we are…  What is the KBO?  Korean Baseball Organization of course.  The league was formed in 1982 with six franchises and now currently has ten teams.  You'll notice that most of the teams are owned by corporations (i.e. Samsung) within the KBO but they do have some kinda cool names that you can latch onto to follow along.
Here's everything you need to know about the KBO — or at least what I have learned so far …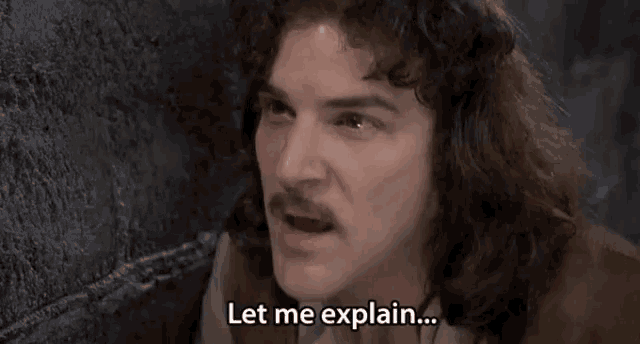 The Good
It's Baseball for crying out loud
There's a ton of impressive bat flips at times
Prior to last season the league was hitter friendly with well known juiced baseballs.  It remains to be seen if they keep the balls from last year which brought offense down.
The Bad
Everyone is named Chen, Wang, Kim or Lee it seems.
The games are between 1am and 5am EST time.  So here in America, we're likely not watching a ton of the KBO live and for DFS this is our biggest challenge as we might not see lineups until very late at night.
I still haven't had a real haircut and between cutting my own hair and having my wife do it, I have quite the flow going right now
The Whatever

Games can end in tie's!  After 12 innings I believe the game would be called a tie.
ESPN is broadcasting one game a day.
Contest Selection

You are on your own here, but remember the less people and the higher $ the entry the better your chances of winning.  You know, like t he $180 DK contest that is only 103 people, pays out 21 spots and 5k to first….  Just saying….
May 5th Slate
Technically the games are May 5th no matter what time zone you live in, so that's what we are going with.  I should also point out that it is Cinco De Mayo and we should no doubt roll out as many inappropriate narratives based upon the players name as possible.  However, I'm pretty sure that all the Kangs and Chen's and Yang's and Baek's are not celebrating Cinco De Mayo.  But Jose Miguel Fernandez is in my book.
DraftKings was first to the show, so they get the priority on the write-up in terms of pricing information (for now).  I say for now because — well, picking two pitchers from 5 game slates is always dicey.
| | | | | | |
| --- | --- | --- | --- | --- | --- |
| Away Team | Pitcher | DK Price | Home Team | Pitcher | DK Price |
| Hanwha Eagles | Warwick Saupold | 6,500 | SK Wyverns (-140) | Nick Kingham | 9,000 |
| Lotte Giants | Dan Fricken Straily | 7,600 | KT Wiz (-145) | Odrisamer Despaigne | 7,600 |
| NC Dinos (-145) | Drew Rucinski | 9,100 | Samsung Lions | Jung-Hun Baek (LHP) | 6,400 |
| Doosan Bears (-145) | Raul Alcantara | 8,600 | LG Twins | Woo-chan Cha (LHP) | 6,200 |
| Kiwoom Heroes (-140) | Jake Brigham | 9,300 | Kia Tigers | Hyeon-jong Yang (LHP) | 10,000 |
The Giants/Wiz game is the highest total at OU 9.5 – every other game is 8.5.  As you can tell, the Odds here are pretty much random with nobody higher than -145 and nobody lower than -140 favorite.   Source:  William Hill Sportsbook.

QUICK GAME NOTES

This is just for the Opening Day, as we get into the season more and we get used to what the actual lineups look like we can project better the positional breakdowns.  The below team codes in ()'s are reflected how they show on DK when selecting from the player pool.
Eagles (HAN) vs Wyverns (SK)
You might recognize both of these pitchers (Saupold vs Kingham) as this first game on the slate has two guys with MLB experience.  Neither was very good in the Majors and both RHP struggled big time against LH hitters.  Kingham most recently in 2019 had 19.1 K% against RH batters and a 16.3 K% against LH batters.  He failed to keep the ball in the MLB parks as well giving up 11 HR over 55 IP and never pitched deep into games as he faced a maxium of 23 batters in one game during the entire 2019 campaign.  I highly doubt we see him pitch deep in this first start either – for $9,000 and combined with the fact that he is likely popular due to name he is a clear fade on DK.
As for Warwick Saupold – he's tempting given that he did pitch in the KBO last year and routinely went 6+ innings with a high pitch count and fairly reasonable metrics.  By metrics I mean basic stats as we're really scraping to find any advanced metrics such as ISO and even handed splits — so we take what we can for now.  But Saupold is someone who may not deliver a ton of strikeouts and has the worse team on his side but he's a nice underdog to take on opening day for $6500 as an SP2.
Eagles Bats:  Jared Hoying (OF), Eun Wong Jung (2B/3B), Yong-Kyu Lee (OF)
Wyverns Bats:   Dong-Min Han (OF)
Giants (LOT) vs  Wiz (KTW)
It's Dan Straily against Odrisamer Despaigne pitching in Korean and guess what?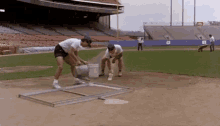 Holy hell, bad Marlins pitching from two to three years ago for $5,000 Alex!   Now, we do have to be a little tempered here because of the fact that they'll be facing lesser competition over in the KBO — but let's also not go all crazy and think this turns into a pitchers duel.  Good hitters park it appears as well and we have a solid hitting target from this game in Baek-ho Kang, a young potential star who was rookie of the year in 2018 at the age of 18 and followed it up last year with increased batting AVG but a big dip in perceived power down from 29 HR in 2018 to only 13 last year.  But again, the ball was doctored down for power last year and so that doesn't seem to indicate a major issue for me with regards to him facing Straily and the leagues worst pitching staff last year.
Giants Bats:  When we have the Giants on a slate, we have to consider the revolutionary group of Ah Seop Dixon Dae-Ho….   That of course would be Ah Seop Son (OF), Dixon Machado (2B/SS) and Dae-Ho Lee (1B).  If all three homer and you have them in your lineup I will personally comp your subscription for life to any content I ever produce.   nWo has nothing on thes guys…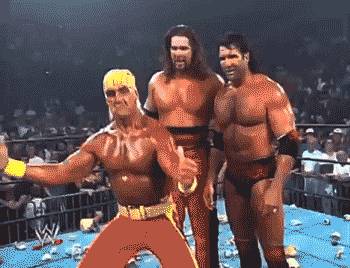 Wiz Bats:  Load up on Baek-ho Kang along with any other Wiz player in the starting lineup….
Dinos (NCD) vs Lions (SAM)
The 2019 batting leader is Eui-Ji Yang and he plays for the Dinos.   Now here's the catch for ya.  He's a catcher!   Somewhere Rob Geriak is intrigued by this potential Joe Mauer?  Maybe?  Nah.  This guy is a righty unlike the lefty Mauer.
Dinos Bats:  They seem chalky.  Fuck em.  I dont like that they are the Dinos and not the Dino's.  Because if they were the Dino's then I could drop a Dino Ciccarelli reference.
Lions Bats:  Hae-Min Park (OF)
Bears (DOO) vs Twins (LG)
Both of these teams were pretty good last year and 1B/2B Jose Miguel Fernandez — a former Major Leaguer for a hot minute — was quite impressive in his first year in the KBO hitting .344 with 1 HR and 34 doubles.  The Cuab infielder should be popular and frequently a target in DFS lineups although he has a Lefty vs Lefty match-up to kick things off so I won't be going there to start the season.  There's really nobody else on the Bears who stands out as a key batter for me against the lefty Woo-chan Cha.  Cha was a benefactor of the ball going back to normal last year as he gave up only 16 HR which was the fewest since joining LG in 2017.  He's one of my targets on this Opening Day slate given that a few of the better Bears are lefties as well.
Raul Alcantara, another former Major Leaguer, is someone we do have some advanced stats on from his MiLB career with Boston and Oakland for about 9 seasons.  He was never more than a minor leaguer and thus you can put two and two together to realize why he doesn't leap off the page as a great play here either.  I also don't trust him to go deep so I really like looking at a Twins stack against him, centered around ……………….. HYUN-SOO KIM….
Bears Bats:  Jose Miguel Fernandez (2B)
Twins Bats:  Hyun-Soo Kim (OF)
Hereos (KIW) vs Tigers (KIA)
The Tigers have the highest priced DK pitcher on the slate in Hyeon-jong Yang and rightfully so.  As a veteran, even pitching for a bad team (Tigers were 62-80 last year) he has great historical data to justify the higher priced tag.  The lefty has posted double digit wins in six years straight with a fantastic 16-8, 2.29 ERA and 7.9 K/9 season last year.  The WHIP is low as well making him a strong DK play and someone I'll go ahead and pay up for on Opening Day.
The Hereos are by no means an easy target and they have two really solid targets that we'll want to consider in KBO DFS with Byung-Ho Park and Jerry Sands, just not my targets today against Yang.
Hereos Bats:  None
Tigers Bats:  None
PITCHERS
Top Choice
Hyeong-jong Yang (Tigers)
Second Tier Choices
Woo-chan Cha (Twins)
Drew Rucinski (Dinos)
Contrarian / Longshot
TEAM STACKS / HITTER TARGETS
KT Wiz … I cannot be the only person who see's the KT Wiz and thinks about how Nobody Beats the Wiz, right???
Likely Starters to stack:
Baek-ho Kang (OF)
Jae-gyun Hwang (3B)
Mel Rojas (OF)
Oh Tae-gon (1B)
NC Dinos

I really hope that Aaron Altherr (remember him?) isn't in the middle of this line-up.  He's always been better vs RHP.  The Two Park's — Min Woo and Suk Win — are your bats to use here.  And on that note … onto the next team.
Hanwha Eagles
Picking on Nick Kingham, who I don't think pitches long into this game.
Eun Wong Jung (2B/3B)
Yong-Kyu Lee (OF)
CHAIRMAN OF THE DONGERS CLUB
Oh Tae-gon (1B) – KT Wiz
Good luck and I promise you we will have some success with KBO as we get some actual game data under our skin here.  We've got about 7 weeks until MLB is back.  Almost there.