couple updates ….
Did a ton of yard work today in the heat and then drank a few beers and then passed out.  while passed out, i had a dream that shin-shoo choo hit 2 home runs and the second was a 3 run homer.  take it for what its worth.

JONATHAN SCHOOP BATTING SIXTH NARRATIVE
WELCOME ….

Welcome to another installment of the Dongers Club GIFTastic edition….   It's been a week since Walker Buehler left the game with rob soreness and put me into tilt, since then it's been like sitting around fishing and getting a bunch of nibbles only to have them turn out to be duds.
Sure, David Peralta and the D'Backs were good yesterday and oh, X finally gave it to us but enough bullshit about defending picks.  I want you fuckers to kick the shit out of everyone else this weekend and lets start calling out the other frauds who are beginning all their write-ups with talk about how they're smashing yet they don't play.  Yeah.  I won over 10k profit over a two week stretch, however the past week has not been there, but do I think you give two shits about that?  No, you don't.  You shouldn't.  You should care about YOUR winnings.  You should re-read the lineup construction breakdown I did earlier this week.   Re-read the Trust The Process article as well.
Don't get down in the dumps on one or two guys doing poorly.  Focus on the winning picks and let's get this shit right, because you know who's gonna find the people complaining about shit but not doing anything ab out it?   Some old man fishin that's who…   OK, I had to get the DMX reference in just because X homered last night.  Enough of that Atlanta fucktard….
Let's get this shit kicked off right with a celebration.  Let's celebrate the way that WINNERS do….
WEATHER
It's HOT!   Seriously.   All games play… OK?   If anyone asks me about weather this weekend I'm gonna smack them up.
It's hot.  Newsflash.  It's June 15th.   It's gonna be hot all weekend.   Imagine that.    Maybe there's a storm chance or two in … wait, lemme blind guess where there could be thunderstorms … Atlanta, Texas and Kansas City???   Yeah, I bet those are the trendy spots to watch for.  Lets get a guy to come on the radio and tell us that.  Holy hell people this isn't a big deal.  Thunderstorms dont PPD games.  I've seen massive hail come down on a stadium and they wait it out and play.  And if you are considering using a pitcher in a game that is so f'n hot that it's gonna have thunderstorm concerns then what the hell is wrong here?
BTW.  No storm issues today, but there's a chance we could get a pop-up.
F**@!*#$!* SAKE.   Weathermen.  The original fraud touts.
PITCHING
HIGH TIER
James Paxton …
Some are thinking that Boston is starting to K more, but I don't buy into it over the long term — that said there's no denying that for whatever reason they're not mashing LHP like they should be and last night the Sox took a low scoring 2-1 game which to me flips back to Seattle tonight and Paxton is gonna be solid.  Don't like his price on DK, but I'll take him at 10k on FD.
Charlie Morton …
I normally am not a guy who likes SP vs Kansas City.  But I'll say this about Charlie tonight.  1 — his price is reduced because of recent struggles and I don't buy into them long term.   2 — he's gonna win and he's gonna go 7 innings.  So why not take that tonight on FD?   Aside from the Moustakas homer he should pitch decent tonight vs KC.
Ross Stripling …
Maybe it's time to finally jump on the male stripper bandwagon tonight.   LA gets San Francisco coming in with a hot McCutchen but no Longo (which maybe helps them?).  Ross has been really good and is priced in the perfect spot to give you good return tonight on both sites….   So lets get sexy and ride the stripper….   Wait, that sounds weird.
MID RANGE / SP2 CHOICES
Tyler Skaggs …
The one place where it's not hot?  OAKLAND.   Yeah, Khris Davis is heating up but it's all been off RHP and Skaggs will pitch 100+ and have decent K upside vs Oakland tonight so we can even withstand the fact that I don't expect much support for him today.  The guy below is MUCH preferred on DK due to salary, but Skaggs on FD is in play for me tonight.
Reynaldo Lopez …
ARE YOU NOT PAYING ATTENTION TO THE WHITE SOX PITCHING???   They have the FOURTH best ERA over the last 14 days.  Before you give me "who have they played" how about Boston and Cleveland when everyone was stacking those teams without accepting what we are seeing as truth.
Impressive enough?  I'll hang up and listen.  Thanks….
This is ENTIRELY attributed to the fact that Wellington Castillo (the WORST catcher for pitching staffs) has been suspended and Kevan Smith is now catching games for them.  Seriously, follow along Castillo's career from team to team and you'll see an IMMEDIATE boost whenever he leaves a team.  We've made fun of the Orioles this year but the fact is that they've actually even been better of late as rookie Sisco gets better behind the dish.  Anyways.  Lopez against a Tigers team with a cold Castellanos who cannot hit RHP lately and a better catcher — not to mention Lopez himself has been very solid at home all year.  Extreme lock button here on DK as an SP2 for me today.
FADES
Corey Kluber …
I'm not in love with Kluber today.  No sir.  All I kept hearing last broadcast on Kluber was how he has gone 4,037 games since he allowed more than 3 ER…  Or something close to that.  Yeah, he's a machine who rarely comes out of the game early and is trending up towards prime Kluber having gone 6, then 7 and then 8 innings over his last three starts with 10, 7  and 8 strikeouts in those three games.  I'm throwing the stats out of the building here and pointing to a trend that is just boiling and waiting to explode…   We had Tyler Flowers vs Chris Sale narrative …  We had the Braun in Philly play out …  Bauer vs Astros …. We had numerous other batters in ballparks play out recently as well …   and now it's time to resurrect another Dongers Club Manifesto™ Theory
LEFTIES-IN-CLEVELAND
You cannot spell Cleveland without multiple L's….  the First L obviously stands for Losers but the second?  Thats for Lefties!   And what better team to get it going than the Minnesota Twins with Kepler-Rosario-Grossman-LoMo-Ariana Grande-Eduardooooo and hell, even Mauer is making his return just to resurrect the lefties in Cleveland.  That non HOF guy is bound to get a single or two tonight.  All these lefties in Cleveland against Kluber who is 12k on FD and even higher on DK?  That's an easy pass for me.  You can definitely build a Kluber lineup tonight that will do okay because with 15 games there's plenty of value bats if you are perfect but I don't see a dominant performance tonight outta the Klubot…..
LEFTIES-IN-CLEVELAND
DONKEY PLAYS

Jonathan Loaisiga …
The Lasagna man.  I do not want to hear one person mention this guy today.  Not a single one of you better mention him.  Nor do I want to here ANYONE …. NOT ANYONE who is providing content or touting services give a reason why you should play him.   Let's cover the reasons why this is the ultimate donkey play
He has never pitched above AA

Seriously, is that not enough of a reason?  okay okay, maybe there's some game theory here….

There are 15 games to pick pitchers from tonight

welp….  no game theory….  okay, maybe the weather is extreme for pitchers tonight

74 degrees and clear.

well…..  not the worst pitching conditions….  but… hey, maybe he's pitching in oakland or some huge ballpark?

He's pitching in Yankee Stadium

Well surely since he is facing a bad team he's gonna hit value right?

He is $6400 on DK….
He is the worst play on the slate.  The.  Worst.   Why are you people considering another rookie making his debut?  What is the love affair with these rookie pitchers?!?!?!?!?!    This isn't Stephen Strasburg coming up and making his debut, this is a mid-level prospect in the Yankees system who is only coming up because they have injury problems.   If this guy was pitching for the Royals nobody would even sniff him or pretend to know who he is.  But because he's a f'n Yankee (or a Dodger as was the case with other prospects recently WHO ALL SHIT THE BED) we gotta spend 15 minutes writing about him and analyzing him and all this other horse shit?   Come on people.  Wake the f*** up and stop being a fucktard.
alright…..   enough on pitching, we spend waaaaaaaaay too much time talking about pitching….   onto the best part of the show.
HITTING
FAVORITE TEAMS

ASTROS …
So…. I'm a homer eh?   Yeah, suck a big bag of ice cream cones!!    Junis is my boy.   But noooooo bueno today.   Yes, I have been working on my french, thanks…    Houston DESTROYS the Royals and we've got 90+ degrees and heavy winds here in ole Kauffman Stadium — a spot that typically is viewed as a pitchers park but when it's 90+ like this and you got a power team like the Astros coming in the ball will be flying out.  The Royals are trying to groom Junis into a front of the rotation guy and they're letting him stay in games and fight through problems but teams are starting to pick up on the fact that he lives in the zone early in counts to try and get ahead (like many aces frankly) and they're jumping on that first pitch.  Hmmm.   Seems to be someone in this Astros lineup who could do….  oh yeah.  GEORGE f'n SPRINGER.  The star who got the day off for rest yesterday.  Yeah, ride those guys who get that random day off and then are back in the lineup.  Springer lead off dong?  I think so.  Houston piles on the Royals tonight
NATIONALS …
Aaron Sanchez at home vs the Nationals?  Woah boy.  Throw it down in the zone all you want Dirty Sanchize.  With Murphy back in the lineup even though the guy needs a walker to move he should be in a great spot to help the Nationals pile on tonight.  Adams+Turner+Harper.   Yes, lets jump on the Nats before they hit the "establishments" in Toronto.   Also, as a bonus John Axford has not pitched since 6/11.   So either they've decided to just not use him anymore or he's a lock to make an appearance tonight after Sanchez is smacked around.  Whoever is lucky enough to have their Nationals stack up when Axford comes into the game wins all the money tonight.  (Hint:  It's a lock that it's Matt Adams)
WHITE SOX …
Abreu vs Tigers….  Death and Taxes have nothing on that.   Yoan Moncada also got a day off yesterday, so he's good to go and … oooooh what do we have here.  Mike Fiers is pitching.  Yeah, the guy everyone's been going after even though we here at Scout have picked up on the good Fiers games.  Well, tonight's not a good Fiers game.  Nope.  Sorry, no Fier woman tonight….
Yoan Moncada, Yolmer Sanchez, Daniel Palka, Jermaine Dye, Joe DiMaggio…….  Matt Davidson, Jose Abreu, Tim Anderson, Charlie Tilson, Scott Podsednik, Paul Konerkoooooooo, MARILYN MONROE….
We didn't start the FIERS…..  But we did stack against it!
SNEAKY
TWINS …
Pretty sure I beat this horse to death, but it feels like a Max Kepler and Eddie Rosario in Cleveland kind of weekend to me.   So here's a Lance Moore (Ohio native) doing the bernie.
PIRATES …
Matt Harvey is so bad that they made a movie about him and trolled how bad he sucks in Pittsburgh.   Did you not see Dark Knight rises?  Yeah, they blew up Hines Field remember?  Because MATT HARVEY SUCKS IN PITTSBURGH…    Pitt's never the best team to stack on a 15 game slate but I pray we get Meadows and Marte hitting back to back tonight.
FADES
Braves … Yeah, this one hurts to say, but, I just … I cant go against Clayton Richard tonight.  I can't do it.  The Padres should do well vs Brandon McCarthy though — I just didn't wanna list 500 teams on my targets.
Yankees … F the Yankees
POSITIONAL TARGETS
So the first guy listed at each position is the guy that has good things in his favor, second is like the first but maybe not as strong hence why he's second (captain obvious alert)….  The last guy listed is my gut play at the spot — which in some cases could be chalk.  could be sneaky.  Touting 101.
CATCHERS
Evan Gattis … White hot and on my top stack of the night?  Ye….
Francisco Cervelli … *shrug*
Mike Zunino … I'm really chasing here, but another guy who got a day off and has a good ISO vs RHP and is at home where he typically releases the SledgeHammer
FIRST BASE
Jose Abreu … Fine wine w/ a Fier pit going on a Friday night.
Justin Bour … Bour draws Gausman in Camden Yards.  Not far from where he grew up.  Well, it's an hour and a half, but that's close enough.
Matt Adams … The GIF says it all
SECOND BASE
Ozzie Albies … Albies vs Lefties!
Daniel Murphy … I saw him make contact, that's enough for me against Sanchez who he should be able to out smart tonight.
Yoan Moncada … Stack the Sox and then treat your lady to a nice dinner where you get the Steak and Wine and she gets the Surf and you have the Turf….
THIRD BASE
Mike Moustakas … He owns Houston, and is the one hiccup for Morton tonight.
Jake Lamb … Yeah, he homered last night b ut I already had him circled for a good game vs the Lugo…  Splish Splash.
Nolan … Oh.  Nolan got a day off and is now in Texas?
wait a second…. pretty sure I just listed the Moose the Lamb and the GOAT.   Stop calling Moustakas Taco's.  Call him MOOSE and he will produce.  OK?
I will say, third is deep tonight and there's a couple sneaky guys from my favorite teams in Yolmer Sanchez and Alex Bregman so this is a good spot (along with 1B) to consider for utility on FD.
SHORTSTOP
Trevor Story … Say hello to the chalk
Trea Turner … Say hello to stolen bases
Carlos Correa … Say hello to the guy you leave off the Astros stack to save $ and hits 2 HR.
Willy Adames … Say hello to my little friend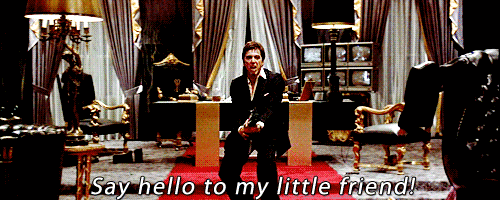 OUTFIELD – TIER 1
George Springer … Tone setter
Bryce Harper … Harper homers tonight but Trout does not.  #Analysis
Max Kepler … LiC
Joey Gallo … Texas… It's hot here right?  Chad Bettis will pitch well but Gallo is chalk so I'm letting you be aware of it.
OUTFIELD – TIER 2
Juan Soto … He's good?
Eddie Rosario … LiC
Adam Eaton … I see the Nats running tonight.
Starling Marte … Pirates
Teoscar Hernandez … Jays should get to Gio a little bit and Teo the best choice.
Kyle Schwarber … This game is a cross-off game for me, but he's the one bat in the game I like.
OUTFIELD – Tier 3
Josh Reddick … The type of douche that kills KC
Derek Dietrich … The type of douche that kills Camden
Corey Dickerson … CDick, Polanco, Meadows … all the same to me tonight, whoever bats the highest is the preference.
Daniel Palka … I have not determined what type of food he is in this White Sox stack yet…  But he's got some serious pop….
Trey Mancini … For some reason I always want to roster Jose Urena and then there's always this dickhead right handed bat in the middle/bottom of the order who hits a 3 run home run.
and now for the main event
THE DONGERS CLUB
George Springer – OF – Chairman
Max Kepler – OF
Nolan Arenado – 3B
Willy Adames – SS
Matt Adams – 1B
Trey Mancini – OF
Yoan Moncada – 2B
Mike Zunino – C
BONUS …………………… Mike Moustakas – 3B