Sunday morning updates
Those of you who listened on TY Hilton over DeAndre Hopkins, Lamar Miller over Nyheim Hines (what?  seriously?  cmon) and actually paired them with Dak Prescott over Luck and Watson are sitting okay right now.  No, Hilton did not match Coutee, Lockett and Cooper but he also beat all the Hopkins ownership and Ebron got his lock touchdown although we needed more production given the matchup.
Going into Sunday I am remaining high on Tarik Cohen and still like Agholor to smash his value today.  If you have a chance to pivot anywhere I wouldn't really given the plays recommended already.  We should be placing and hold on everywhere.  I have the Chargers D on all my main lineups so I need them to do decent today to hold on.
For the Sunday only slate, give the Chargers stack a glance.  Them and the Eagles should be low owned full stacks and thats a good way to roll with some house money today.  Rivers-Gordon-Keenan-M.Williams and Travis Benjamin would be the Chargers I'd touch on in larger field spots.   For the Iggles, Foles & Sproles is the sneaky combination pairing that nobody will have today.  I think Sproles catches a screen pass for a TD and the Iggles cover if not win.
We are back for the NFL Playoffs and I'll have two main AMBUSH breakdowns for the Wild Card and Divisional rounds (this weekend and next weekend) and will do a quick game-theory write-up on the Conference Championship games.
First, let's cover what we have for DFS contests this week as that is the most important thing if you are playing DFS this weekend.  You'll have the urge to want to play these small 1 day only 2 game slates on Saturday and Sunday, but the best contests to me are the ones that span all four games as that brings the better balance of player ownership/roster diversity and also a more enjoyable sweat.
In terms of contests across the three sites, I would rank them as such for the full 4 game slate.
DraftKings … DK edges out Yahoo! just because they have more contests to pick from, but Yahoo clearly has the best ONE contest which I'll cover below.  But for Cash games, Single Entry, 3 Entry Max and MME selection it's DraftKings and thus I'll have a slight lean on pricing analysis where relevant on DraftKings this week.
Yahoo! … They're back for the playoffs and we need to support them.  The limiting of only 10 entries on their big $20 "Baller" is the reason why I am supporting them and no they aren't feeding money back to me for promoting them so stop with that.  It's $20 enter and 10 entry max with a reasonable prize distribution.  The roster construction is the same as the other sites and the scoring is the same as FanDuel (which I prefer as a 0.5 pt PPR site).
FanDuel … Guys  You are asleep at the wheel with these 4 game contests.  But atleast they put something out there.  I would get into these ASAP if you haven't already as the good single entry contests will be full pretty quickly.
Now let's quickly glance at what we know about each of these Wild Card Match-ups.  This is the "obvious/immediate thoughts" section of the analysis for the four games this weekend before we get into
INDIANAPOLIS COLTS at HOUSTON TEXANS
This is the match-up I was hoping we would get and one that I labeled as the next big rivalry in the NFL as it pertains to fantasy hype just a few weeks ago when they met in Houston.
Luck and Watson are two franchise level Quarterbacks that have a lot going for them over the next few years when it comes to fantasy relevance and it appears both have injury issues set aside now to finally have sustained success year over year.  Each with elite WR and both playing in domes should translate into some epic battles between the two QB's, much like we have seen with Brees and Ryan in the NFC South for the last 9+ years.  Now it's time for these two to take center stage and this will no doubt be the most popular game of the weekend.
Likely Chalk:  Watson/Luck, Hilton, D.Carter, Ebron
SEATTLE SEAHAWKS at DALLAS COWBOYS
It's the Tony Romo fumble bowl!  Anyone else shocked (sarcasm) that the Joe Buck-Troy Aikman crew got this game?  It's just weird that we'll have NBC doing the Sunday afternoon game and not this one, but that's for another day.
Only Baltimore ran the ball more times per game this year than Seattle who finished around 33 rushes per game and they used that along with Russel Wilson's efficiency to power a revamped offense.  Both teams start up front with the offensive line and statistically should lean on their run game here as well but the data says the Cowboys should have more success on the ground than Seattle who will face a Cowboys D that only gave up 3.4 YPC at home this season.  With the RB landscape thin this week, you can expect Zeke Elliott to be the highest owned RB by a mile.
Likely Chalk:  Zeke Elliott, Tyler Lockett
LA CHARGERS at BALTIMORE RAVENS

After meeting just two weeks ago in a Saturday evening game in Los Angeles the Chargers and Ravens will meet again this time in Baltimore in what on paper appears to be one of the hardest games to figure out in the Wild Card round.
The Ravens defense really made things uncomfortable for Philip Rivers holding him to 181 yards through the air on 37 attempts and figures to do that again this week back at home.  On the flip side Baltimore's Lamar Jackson led option offense will be fresh for the Chargers having just met two weeks ago and I believe that gives an edge to the Chargers, so we're likely gonna see a defensive battle here again this week.
Likely Chalk:  Chargers and Ravens DST
PHILADELPHIA EAGLES at CHICAGO BEARS
One more time for Nick Foles?  The Bears are quickly becoming the darling team going into the playoffs but they're getting an Eagles team that is somehow playing with a ton of confidence by finally not blowing games late winning 5 of 6 to back into the playoffs and frankly they were the better team in their one loss which ultimately kept them from having a shot at being a home team as a division winner this weekend.
The reality with Philadelphia is that they were in every game this year except for a 48-7 loss at New Orleans when they pretty much lost that game when they landed at Louis Armstrong Airport.  So I think the Eagles can find a way to hang around this weekend and if they do it's going to have to come from a balanced approach across the board.  There isn't one spot they can pick on with the Bears defense and their defense will have to be very good in the red zone, which has been their one strength defensively all season long.
Likely Chalk:  Tarik Cohen, Allen Robinson, Bears DST
THE AMBUSH PICKS
CHALK MONSTER –
T.Y. HILTON
Should I just copy and paste my write-up on Hilton from week 14 when he was the top AMBUSH play and cover-boy?  All he did was pop off for 9 catches and 199 yards and nearly had 2 touchdowns.  This is very simple with Hilton, he has owned the Texans in Houston in his career, so much that he joked this week about how that must be why his ankle is suddenly feeling better for this weekends game.  With only four games there is some thought with avoiding Hilton for ownership and being able to differentiate your lineups, but I am not convincing myself that it's not a smart play to roll with Hilton this week.  The Texans secondary isn't going to be able to change overnight and if they overcompensate on Hilton then that means Eric Ebron is going to go OFF for Indianapolis making this a great combination to roll with.  You aren't fading Hilton because he's a bad play if you fade him.  You're doing it because you are gambling.
Roll with Hilton, or fade this history in Houston …
9 rec, 199 yards, 0 TD
5 rec, 175 yards, 2 TD
3 rec, 49 yards, 0 TD
5 rec, 88 yards, 0 TD
9 rec, 223 yards, 1 TD
7 rec, 121 yards, 3 TD
3 rec, 78 yards, 1 TD
TAKE THE EASY BUTTON –

ERIC EBRON



The Texans are not good against Tight Ends.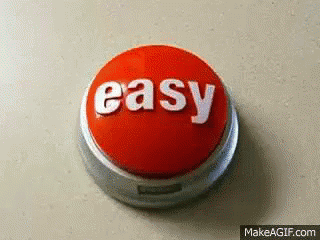 They let James O'Shaughnessy even haul in 3 catches last week for crying out loud, and before that Ertz went 12-110-2, Herndon 3-53 and Ebron went 4-65-1 when these teams last met before he left with an injury.  Ebron has scored in both games against Houston this season and would be the primary benefactor if Hilton is bracketed heavily once Luck connects with him over and over.  I don't love the price on Ebron, but with Ertz having a tough matchup vs Chicago he is the only solid TE that I trust this weekend and the touchdown upside with him makes him someone I cannot fade and be down 10 points from everyone else at this position.
Ebron's price around the industry this week is $5,200 on DK, $6,600 on FanDuel and $26 on Yahoo.  Of the three sites, Yahoo! is the toughest one to swallow for his price and the only other TE I would consider there are:
Trey Burton @ $14
Nick Vannett @ $10
Mo Allie-Cox @ $10 … He is the most interesting pivot as you are essentially hoping Ebron gets hurt
VALUE SMASHERS – LAMAR MILLER and NELSON AGHOLOR

Houston is not winning this week without a good game from Lamar Miller.  But the other factor on Miller is that RB is very thin this week and there's still good reason to use 3RB in our lineup builds, so we gotta find the right value play and for me that is Miller.  The Colts secondary is very underrated and should force Houston into run first mode and that should be Miller getting 15+ touches IMO.  He hasn't done well in two games vs the Colts this year, but I expect that to change this week and only keeps his ownership down.
Nelson Agholor is a value WR punt play in a spot where Philly has to throw to beat the Bears and Agholor's increased usage with Foles cannot go overlooked.  The attention for Chicago will be on stopping Alshon and Ertz which will open Agholor up for one big bomb play this week.  At $3800 he's one of the better value WR I like this week.
CONTRARIAN PIVOT –
DAK PRESCOTT (RUSS WILSON Option 2)
DeShaun Watson and Andrew Luck are the top 2 Quarterbacks on this slate in a game that I think will have lots of excitement in it.  This is not a slam on either one of them, but I think the Hawks-Cowboys game has the second best shot to turn into a shootout with the receiving options and would actually lean Dak because simply of his rushing upside over Russ Wilson who is certainly gonna run it as well but I think Seattle will have ZERO rushing success as a team this weekend and Wilson will have to do it through the air.
POSITIONAL RANKINGS
QB Rankings
Make your bed on Luck or Watson and go that way with your QB-WR stack but for me I am 100% on the Luck-Hilton-Ebron side with Lamar Miller being the key for Houston this week.  Dak and RW are second lineup pivot plays that I am seeking to get atleast 1 rushing TD from and I got a lot more confidence in Dak doing that.  I have no issues using Dak+Zeke as well.
Andrew Luck
Dak Prescott
Russ Wilson
RB Rankings
The top three guys are easily my favorite RB this week.  Play Zeke.  I dont care if he only gets you 2x, that is basically 20 points and nobody else is getting 20 points at RB this week and you are silly for throwing away that upside that he has off a week of rest and at home.  Play …. Zeke …
Miller as I detailed above is the only way the Texans can win this week and someone I think is going to smash his value.  If anyone pushes Zeke for points at RB it will be him and not Chris Carson (who is a 100% fade).  Cohen and Howard are both viable for Chicago, but because Cohen is involved more in passing game and even around the goal line he is the clear advantage.  They seem to trust him more in that role.
Zeke
Lamar Miller
Tarik Cohen
Austin Ekeler … 2 minute drill RB who Rivers may have to dump it down to over and over against that Ravens defense.
WR Rankings
Should be very obvious who I like up top here this week.  Hopkins is not a terrible play by any stretch, but I bank on Hilton beating Hopkins in points and am leaning Lamar Miller, so no Nuk for me this week, which is rare.
TY Hilton
…. The Pacific Ocean …
Everyone Else
Everyone Else
Tyler Lockett / Doug Baldwin … I think both have decent games and I will take the value on DK with Lockett.  Dallas CB are physical and these guys can get away from them and kill Dallas on crossing routes if they get rolling.
Keenan Allen … Will get ignored this week and should still get 7+ catches at < 10% ownership on a 4 game slate.
Value WR
All of these guys are in the same group, but Agholor could sneak in and catch the bomb to separate himself from the rest.
Nelson Agholor
Taylor Gabriel
Michael Gallup
Michael Crabtree
Keke Coutee .. Questionable but should play.
Tight End
Eric Ebron … Scroll up, and try your best to get Ebron in on each site.
Nick Vannett … Good discount on Vannett who to me is the far better option than Ed Dickson for Seattle.  Dallas has been a little weak against TE and will be focused heavily on stopping the ground game and the two main WR for Seattle, leaving Vannett as a good scramble option for RW this week.
DEFENSES
LA Chargers – 2400 for them on DK is too cheap.  Take it and move on
Chicago
Indianapolis – Sack upside, very contrarian DST, but no need to get this cute IMO
BETS / Predictions
Colts -2
Chargers +3
Bears -6
Cowboys -2.5
Cowboys / Seahawks OVER 42.5