SLATE INTRO
I'll spare you the entire rant I have about the incompetence we see daily with DK and FD and just say that FD at least made right by their users with full refunds due to site outages yesterday.  They still have 100 other issues that are just inexcusable but at least they did right there.
7PM lock (one of my big gripes for today) with only a few games on it.
WEATHER
I just want to point out KC and MIN could have very easily played last night.  That is all.
Washington @ Baltimore – Large PPD Risk here.

This slate sucks and off last night and all the issues I outlined above (which was only 50% of them) I am almost tempted to not even play this horrific slate of games.  Fear not, I am playing…
Walker Buehler
Walker is VERY close to breaking out with a huge game and I have already looked ahead at his next projected start.  We will be 100% on Buehler then.  But today I don't think he has a smash game, however he'll be good relative to the rest of the arms going on this slate.
James Paxton
Boston has more dangerous hitters vs LHP for the first time in a while — but that's mostly due to their team sucking offensively.  Paxton had great velocity in his last start and so naturally he'll probably die somewhere in the third inning tonight and go on the IL.  But if he manages to not injure himself, he's gotta be on your radar.
Outside of the Box
Asher Wojciechowski
There's not much in the way of getting weird tonight and lots of the Nationals should be chalky if the game plays.  This is a leverage pivot where I don't see Washington doing much outside of Soto/Thames being logical plays for obvious reasons.
Guys I am not using
Patrick Corbin … Like the Os to win.
Cristian Javier … Too shaky.
Oakland Athletics
Matt Chapman, Matt Olson, Mark Canha, Khris Davis
Park is playing better for homers this season and mid-day game should help that out as well.  Gausman is coming off a really good start but the Athletics hammer split finger pitches, specifically Canha-Olson-Chapman and Piscotty.  Like Khris Davis as a good value HR play.
San Diego Padres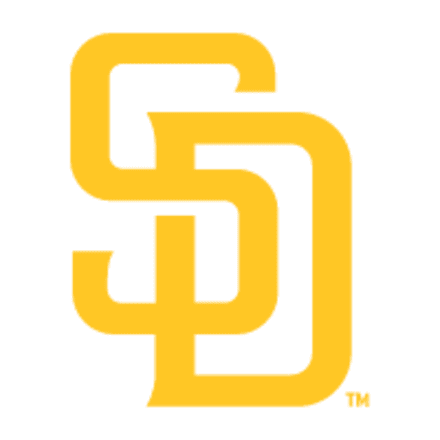 Fernando Tatis, Manny Machado, Wil Myers
San Diego has to be a top betting play today.  They got shut down last night in what was a very snooze-fest type game but it's Tatis-Machado-Myers who are mashing LHP this season and should have a great game in a park where you simply don't see LHP do well.
Houston Astros
Jose Altuve, George Springer, Alex Bregman
Looks like at home they have their heads out of their behinds and are beating up on the lowly Mariners.  Seattle has a terrible pen and Margevicius is a profile Houston has done well against.
CATCHER
Martin Maldanado
Austin Hedges
FIRST BASE
Renato Nunez
Yuli Gurriel
SECOND BASE
Jose Altuve
Ketel Marte
THIRD BASE
Pay up here
Matt Chapman
Alex Bregman
Manny Machado
SHORTSTOP
Pay up here as well…
Trevor Story
Fernando Tatis Jr.
Gleyber Torress – Signs of life.  Maybe he is only good without Stanton/Judge?
OUTFIELD – Mt. Rushmore
George Springer
Mike Trout
Joey Gallo
Kole Calhoun
Outfield – Tier 2
Yordan Alvarez
Starling Marte
Stephen Piscotty/Mark Canha
Thomas Pham
Outfield – Value
Khris Davis
Wil Myers
BEST CONTEST REFRESHER
These are the things I look for the most and encourage you to do it as well.  We are all going to chase big $ contests w/ multiple lineups and that is fine, but you need balance in your MLB portfolio, so add the Dongers Club Growth Funds:
10x to first:  This one is going to be hard for many of you but it's the #1 golden rule to staying profitable during the MLB grind.  You need these contests mixed in more than you realize.  What is 10x to first?  It means that the prize for 1st Place which everyone obsesses with is 10x the entry fee.  So yeah, that means a $10 contest pays out $100 to first.  Or my favorite $100 pays out $1000.  You are thinking what's the point?  These type of contests usually aren't as common and they're a waste of time, I want my 50x to first!!  Well, guess what.  You will find that you win these 10x to first contests far often and that type of boost is way better than any other you will find.  They're smaller and usually have folks who are late registering their contests in them.  Find these.  Play these.
Less than 1,000 Users:   Very simple rule.  Avoid contests that have too many users.  A big misconception is that MME is hard to beat and you cant beat someone with a single lineup if they have maxed out the limits on a contest.  Not true.  The more lineups they are putting in the chances are more bad lineups as well.   It comes down to the TOTAL number of users you have to beat.  Fewer is better.
Get out of the $1 and $3 and $5 contests:  If you are living here, you aren't about making money.  Sorry.

Play a 3-man to bust a slump

:  Yes, they are full of what folks call Sharks.  No, they are not invincible.  When you're in a slump, play one of these.
Matt Chapman – 3B – Athletics – Chairman of the Dongers Club
Trevor Story – SS
Joey Gallo – OF
Wil Myers – OF
Jose Altuve – 2B
George Springer – OF
Renato Nunez – 1B
Austin Hedges – C
BONUS ……………….. Cody Bellinger – OF