SLATE INTRO
Thank you Oakland.  Thank you.  The Athletics absolutely came through late last night unlike the Dodgers.
So in today's "Dongers Club Thought of the Day" we find that there's a rumor going around about humidors being placed in Boston, Seattle and NY Mets stadiums for this season and it's having an impact on those games.  Nonsense.  First off, it's just a rumor and it's spun off from an article which is wondering why hitting is down.  As you know, we already have been ahead of this on the theories (even though I was wrong in saying the hitting would be coming out stronger than pitchers to start).
Bullpens was one thing, but the other is the incredible BABIP drop we have seen and there was some good logic put into why that is happening from Sam Fuld of all people — who is now the "Director of Integrative Performance" for the Phillies.  He had this to say about the impact of shifts and defensive alignments …
Quite accurate.  Coming into last night Jon Gray had an insane BABIP through his first two games compared to prior seasons and that like always is the case with BABIP started to adjust.  I sense things will adjust in many places and we're starting to see offense go up – although my personal opinion is that we don't quite have an explosion DFS slate today.
Keeping in line with the nugget of the day (and week really), here's who in my mind is below and above expectations offensively so far this season.  These are based off my expectations, which I trust more than anyone else's.
Teams exceeding expectations …
Orioles — Specifically they have a .285 BABIP and only 21% K rate.  Both will change negatively for them.
Cubs
Mets
Teams below expectations …
Indians — Until Lindor moves out of the 3 hole this will remain true.
Blue Jays — About to sky rocket
Diamondbacks — Also climbing very rapidly
Twins — Mitch Garver having a massive back to earth season and Josh Donaldson not being healthy have hurt them.  They'll be fine though.
I am also very heavily looking at pitchers who have so far exceeded expectations as guys who are about to get lit up and guys who are far below expectations as being good players to take chances on.
P.S.  BABIP is vastly overrated when viewed by itself but it's relevant in the context of the quote from the article above so that is why I referenced it.
WEATHER
Humid but quiet and clear of any PPD risks
So far through one game the roof opening in Texas most definitely has helped out hitters, but the ball still tends to die a little bit and the wind almost has no impact.

Tonight features quite a few potential options, but what drives me nuts is the pricing on these guys is almost all identical.  So you would think just take the best one and move on right?  Well, not so easy….
Zack Wheeler
It certainly feels like this is the first time all year we have been able to consider Wheeler in his new Phillies uniform.  He has made two starts in the home ballpark (one as the road team) against the Marlins and the Yankees and he's carried things over quite well in both games.  The Orioles lineup has scattered annoying home runs in it at times, but despite Wheeler having very low K totals in his first two games, this is the spot to see a boost from him as the back end of their lineup should be SO-SO-SO-SO…..
Max Scherzer
I did not want to use him initially but seeing how I was not heavy on Coors Field tonight and didn't see stacking heavy on other teams I don't see why I don't just play Max + Zack Wheeler on DK and then mix in some value bats (i.e. Tampa) elsewhere.   The price difference isn't that much either and Max going 6 innings and getting you 9 or 10 strikeouts isn't asking for much.  He'll give you a high floor and we can focus then on mixing the CORE bats with value bats effectively to day.  Max bounces back after that 1 inning game.  He's fine but won't dominate with an insane score.
Mike Minor
Game log watchers will see that Mike Minor had two insane games against the Mariners last season, but their lineup has changed enough to throw some of that out.  I still believe this ballpark is pitcher friendly even with the roof open and will go back here again without concern.  Minor's price on FD today is extremely cheap for the upside he brings.
Outside of the Box
Zac Gallen
Nobody will have him and I think that's a mistake.  The Rockies have just seen about 5 straight games facing a LHP and now will get to face one of the best underappreciated arms in the NL West.  Not only has he managed the Rockies in the past, Gallen has faced three teams this season and thrown 16 IP, allowed 5 ER and struck out 21 batters.  Those three teams???   Padres, Dodgers and Astros.  Not exactly cupcake lineups to walk through.  Gallen's proven enough and while he probably does give up a solo HR to Daniel Murphy, he will still pitch better than expectations given that he is in Coors tonight and Colorado can still produce favorable strikeout upside.
Cheapest SP on the board worth using:    Marco Gonzales
Guys I am not using
Ross Stripling … Seeing the same lineup two starts in a row.  Fade for that reason to me.  But logically he makes sense.
Dylan Bundy … Sometimes you just have to pass on a game entirely and not provide a take on a player.  That's what I am doing here.  No comment.
There's about half a dozen teams I could mention as oh hey, they probably do well, here and there type analysis today but what really stood out to me in many of those spots was a player or two.  Let's just get one thing out of the way as far as who is popular today so I can use one of the best GIFs of all time.
Cool, got that out of the way.  Now let me tell you the team I keep coming back too as the one you would STACK if you are doing a full build.
The Chicago White Sox
Tim Anderson, Yoan Moncada are the must plays
Dallas Keuchel did the right thing and he ripped his team last night for losing to the Detroit Tigers.  I think it was something like "THIS IS DETROIT HOW CAN WE WIN A SUPERBOWL IF WE CANT BEAT DETROIT?" ….. or maybe something like this.
Then Tim Anderson stood up and said… Yeah, bitches.  I'm gonna get my ass back out there tomorrow.  This hammy (it was a high ankle sprain) aint gonna hold me back boys.  Get on my back I will carry us.
Then Yoan Moncada said something like "Sí, béisbol. Ganar."
And Luis Robert said "Ball. Hit Ball.  Far.  Run Fast.."
And James McCann said:
And Dylan Covey said …
Nothing, you idiots Dylan Covey's dead living in Boston's Bullpen.
But if the Tigers can romp on the Pirates then there's no reason the White Sox can't romp on Tyler Alexander, cuz the White Sox are the most overhyped offense in the league so far with all the big name free agents, so wont the real White Sox please stand up, please stand up…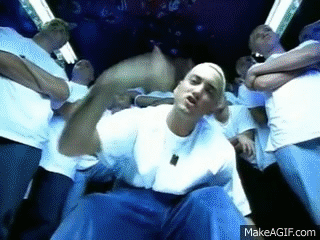 THE OTHER TOP TEAMS TODAY
Philadelphia Phillies
Rhys Hoskins
The Phils are the most logical play on the board coming in having murdered Atlanta pitching yesterday and everything that hits the air in Philly right now seems to leave the ballpark faster than Ben Simmons could exit from the playoff bubble.  The match-up is obvious, it's Alex Donger Cobb on the mound for Baltimore and he'll likely walk Bryce Harper three times, might give up some hard contact to McCutchen or Didi, and yeah J.T. Realmuto needs that contract right now.
But for the love of God.  Play Rhys Hoskins.
Rays / Red Sox
TB:  Diaz / Meadows / Brosseau …. BOS:  Martinez, Xander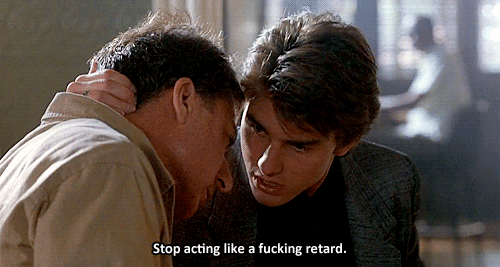 They installed a humidor?  Who gives a fawk.  It's upper 80's, humid and more wind than we have seen all year in Fenway Pawk with Martin Perez and slated to come in former Red Sox trash can Jalen Beeks.  The Sox aren't a team I want to spend lots of time with this season but given that JD Martinez hit a home run yesterday he probably woke up and said — hey that was cool, I bet if I do that again I might get traded someplace where we can win.  Boston side cannot be played without someone lower in the order doing something and honestly, I got nothing on telling you what to do there, so just play JD or Xander as one offs.
Tampa on the other hand depended totally on what their lineup was going to be here — And they loaded up with RH bats.  Brosseau was my #1 play at a weak position already and now him leading off secures that feeling for me today.  I wouldnt be afraid of using Meadows if you go Full Ray today, but just be aware that if you do roster 4 or 5 Ray's that as soon as Boston brings in a RHP to replace Perez, they're likely to get swapped out because that's what Tampa does.
Other Spots to Consider
LA Dodgers:   Richards stinks IMO and the Padres used their good pen last night.  When they break out they will go bananas.
Minnesota Twins:  Similar boat to the White Sox, you either go all in or avoid them.
Athletics/Angels:  More bombs.
CATCHER
Yasmani Grandal
JT Realmuto
Mike Zunino
FIRST BASE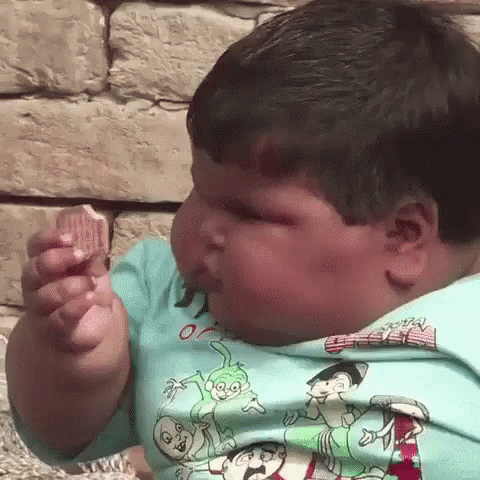 Rhy$ Ho$Kin$
Anthony Rizzo – LiC
Christian Walker
Matt Olson
SECOND BASE
Mike Brosseau
Tommy La Stella
Ketel Marte
THIRD BASE
Matt Chapman is still too cheap considering the tear he is on, but I have a rule about players coming off Multi-HR games.  Nevermind what the rule is.  Matt Chapman is a fine play on FD at that ridiculous price.  But the other choices here have me ignoring that + trusting Bundy to fuck up vs Olson and not Chapman.
Yoan Moncada … Prefer greatly if Abreu is in the lineup.
Alex Bregman
Yandy Diaz
SHORTSTOP
Tim Anderson
Nick Ahmed Day 2020
Gleyber Torres
OUTFIELD – Mt. Rushmore
Kyle Schwarber – #LiC
Austin Meadows – Won't get pulled if they bring in a RHP
Eloy Jimenez
Bryce Harper
Outfield – Tier 2
Cody Bellinger
Joc Pederson
J.D. Martinez
Shohei Ohtani
Outfield – Value
David Peralta … Moving back up in the order and almost back into that prime #2 spot he thrives in.  But always a good play vs a lefty because he's secured to stay in the whole game.
Jason Heyward
Hunter Renfroe
Adam Eaton
BEST CONTEST REFRESHER
These are the things I look for the most and encourage you to do it as well.  We are all going to chase big $ contests w/ multiple lineups and that is fine, but you need balance in your MLB portfolio, so add the Dongers Club Growth Funds:
10x to first:  This one is going to be hard for many of you but it's the #1 golden rule to staying profitable during the MLB grind.  You need these contests mixed in more than you realize.  What is 10x to first?  It means that the prize for 1st Place which everyone obsesses with is 10x the entry fee.  So yeah, that means a $10 contest pays out $100 to first.  Or my favorite $100 pays out $1000.  You are thinking what's the point?  These type of contests usually aren't as common and they're a waste of time, I want my 50x to first!!  Well, guess what.  You will find that you win these 10x to first contests far often and that type of boost is way better than any other you will find.  They're smaller and usually have folks who are late registering their contests in them.  Find these.  Play these.
Less than 1,000 Users:   Very simple rule.  Avoid contests that have too many users.  A big misconception is that MME is hard to beat and you cant beat someone with a single lineup if they have maxed out the limits on a contest.  Not true.  The more lineups they are putting in the chances are more bad lineups as well.   It comes down to the TOTAL number of users you have to beat.  Fewer is better.
Get out of the $1 and $3 and $5 contests:  If you are living here, you aren't about making money.  Sorry.

Play a 3-man to bust a slump

:  Yes, they are full of what folks call Sharks.  No, they are not invincible.  When you're in a slump, play one of these.
Kyle Schwarber – OF – Cubs – LiC & Chairman of The Dongers Club
Rhys Hoskins – 1B – Phillies
David Peralta – OF – Diamondbacks
Yoan Monacada – 3B – White Sox
Mike Brosseau – 2B – Rays
Joc Pederson – OF – Dodgers
Nick Ahmed – SS – Diamondbacks
Yasmani Grandal – C – White Sox
BONUS …………….. Alex Bregman – 3B – Astros
BONUS 2 ………………. Jose Abreu – 1B – White Sox
BETS
White Sox ML
Cubs ML
Padres / Dodgers OVER