Let's break down the College Basketball Slate today folks
Wisconsin vs Indiana
This game blows for DFS.
Badgers have been playing much better and righted the ship after they went through some really rough spots but are still a mediocre team in a good league.
Gimme Hoosiers 1H and Hoosiers -2…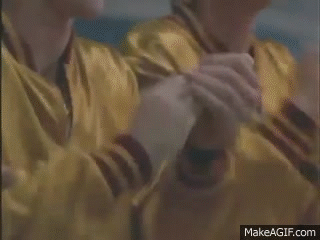 Villanova vs Georgetown
G'Town has one of the worst defenses on the slate and their two best players who have been out a ton are likely out again today.
Entire 'Nova starting five is in play and their best guys (Gillespie, Bey) are also relatively affordable given the matchup as well
Justin Moore and Jermaine Samuels though in the 6k range really stand out as top value plays.  If the G'Town studs (Mac & Omer) miss again then I think Nova handles business and gets out of town.
G'Town has value in Wahab (4500) to consider.
Gimme Nova -7.5 and the UNDER 144.5
Marquette vs St. John's
Markus Howard is going to be everyone's favorite play today.  I don't like him a ton on the road and with 11 games and half of them are pretty good for DFS it's not my normal build to pay up for a 9k player — especially on the road.  But this game should have a ton of points in it and Howard alone should get 40 fantasy points.  I think he needs a 60 though to be unfadeable and I don't see that happening.
That said, the rule of thumb on Howard is either Howard or everyone else.  Everyone else plays would be Koby McEwen and Sacar Anim.  I don't want the value Marquette guys.
Marcellus Earlington (St. Johns) for 5200 on DraftKings is the SNEAKY play in this game.
Im a sucker for Rasheem Dunn and with the high tempo I can see him attacking a bunch in this game.
Bet the 1H under, 2H Over
Auburn vs Tennessee
I went heavy on this game last time they played at Auburn and Isaac Okoro missed that game for Auburn but should be back today.   In that game Tennessee had a huge lead in the 2H and blew it because they suddenly stopped scoring.  If you are team who only focuses on offense you can beat Auburn — a team I think is going to the final 4.  Tennessee is not that.
But you bet your ass I am gonna play the over here.
Isaac Okoro should destroy Tennessee in my mind and nobody will roster him today.
Jordan Bowden and John Fulkerson would be the ones to have solid games for the Vols.
Josiah-Jordan James at $5600 is the much better pt/$ play than Bowden on DK though.
Yves Pons is your "get me 22 fantasy points" play if are stuck but lots of options in his price range.
Auburn needs to play well and the Vols are playing well and probably upset they blew the first game.
This game is going over….. time…
Kentucky vs Florida
Baylor vs West Virginia
Long live Kevin Pittsnogle
Take me home
Country Roads
Great game to watch.
Bad game to DFS stack.
Bob Huggins Money Line
Rutgers vs Purdue
Glenn Robinson aint walkin through dem doors.
I cannot think of anyone good who played basketball at Rutgers
oh.
Eddie Jordan.  Gotta harvest your nuts right now….
Yeah this game sucks.
Next.
Georgia vs LSU
Not sure why anyone would play Markus Howard for 9200 when Anthony Edwards for 8100 in non 11am game in Baton Rouge is just available to us.
Jordan Harris – value play of the day.  Normally I wouldnt consider a value player on the road, but … it's LSU.
Same is true for Sahvir Wheeler — who I likely will end up going actually for $600 more.
Dear Trendon Watford….. … play him
Marlon Taylor is likely the other LSU Tiger I force in at $4300.  At home he should hopefully avoid fouls and can exploit Georgia for a good game.
Both Mays and Smart do what they do, but Mays tends to take over games when he has big outings and would be a stand alone play IMO.
Kansas vs Texas Tech
Kansas could lose this game and still be a #1 seed.
Texas Tech would no doubt secure a berth with a win here.
Kansas is considered the #1 team in the country right now and in a season when whoever is the #1 team ends up choking one could see a sneaky upset here.
The only way Kansas loses is if the game goes under.
Might be a good spot to in game bet Kansas though if Texas Tech comes out white hot and a high paced game and you can get Kansas at + odds.
oh theres not much DFS value here unless you go with the TT upset — in which case roll Ramsey at $6600.  next.
Seton Hall vs Creighton
This is a toughie, both teams have lots of options to consider but the Seton Hall prices seem very high for a road game.
Most could look at this and say first game went over this one going under.  I think that's a mistake.
Myles Powell and Sandro Mamukelavishill are the only Pirates one can trust in this spot, neither to me is a must.
The Blue Jays are always one of three guards, Alexander, Zegarowski or Ballock.  Roll the dice on one.
Play the 1H over.
Colorado vs Utah
The Pac-12 has been a pain in my ass this year but I'm gonna be tempted to play Timmy Allen for Utah at 2% ownership.
If you do play Timmy Allen, you'd be a fool not to use Tyler Bey in the same lineup.   Colorado technically has the better match-up, and if Utah Shines it should only boost Bey's usage in a close game.
There's a couple value spots due to injury on Utah in Both Gach and Jaxon Brenchley.  Neither leaps out to me but Gach makes sense if stacking the game.
CORE PLAYS RANKED
Taylor / Watford / Edwards (GA/LSU game)
Villanova Players & St John's Exposure (Rasheem Dunn)
Josiah-Jordan James / Okoro (Tenn/Auburn game)
HIGH UPSIDE LOW OWNED
Tyler Bey / Timmy Allen (Pac12 game)
BEST GAMES TO TARGET

Georgia vs LSU
Marquette vs St. John's
Seton Hall vs Creighton
Villanova vs Georgetown
SNEAKY GAMES
Auburn vs Tennessee
Colorado vs Utah
FADE GAMES

Wisconsin vs Indiana
Kentucky vs Florida
Baylor vs West Virginia
Rutgers vs Purdue