We basically have two good days of College Football Action remaining — New Years Eve and New Years Day and the NYE games as a whole may not look attractive but there's lots of good DFS action here including a whopping 74 over/under between Missouri and Oklahoma State and it should live up to the number.
BOWL GAMES
Virginia Tech vs Cincinnati:  Armed Forces Bowl in Annapolis, MD – OU: 53.5 …
This game is only on FanDuel.  For some ******** reason it is not on the DraftKings slate.  Why?  We had to put up with multiple times having Buffalo on the College FB DFS slates but we cant have the Hokies and Bearcats?  It's the Armed Forces Bowl for crying out loud.  Delete your account DraftKings, this is a terrible ****** job.
Weather:  50 degrees and rain
Pittsburgh vs Stanford:  Sun Bowl in El Paso, TX – OU: 52
Michigan State vs Oregon:  San Francisco Bowl in Santa Clara, CA – OU: 48
Missouri vs Oklahoma State:  Liberty Bowl in Memphis, TN – OU: 74
Weather:   Rain all day Sunday and leading up to kick off…

Northwestern vs Utah:  Holiday Bowl in San Diego, CA – OU: 46
NC State vs Texas A&M:  Gator Bowl in Jacksonville, FL – OU: 56
BEST GAME TO TARGET/STACK
Liberty Bowl between Mizzou and OK State … This game features two high powered offenses and two defenses that were pretty forgiving in the passing game all season long.  A lot of that though is based upon their style and the conferences they were in.  For Mizzou, teams were always trying to throw to keep up with Drew Lock and for the Cowboys, being in the Big 12 means your defense is not going to look good statistically most weekends.  That said, the big story here is going to be the weather.
For Mizzou it starts and ends with Drew Lock and the passing game.  Lock is a Senior who threw for over 3,000 yards this year and 25 TD to 8 INT, while going over 350 yards three times although none of them came after October 20th.  He has thrown atleast 2 TD in 5 of his last six and is battle tested against good defenses in the SEC.  Senior Emanuel Hall leads the receivers for the Tigers and is a must play with Lock this week.
For Oklahoma State, they're going to be on the shoulders of Senior QB Taylor Cornelius with RB Justice Hill not playing this week.  The Senior QB brings dual threat ability which in a game with a high total like this makes him the likely candidate to be the highest owned play on the slate.  He is a must in cash games and should be in your main lineups this week as part of this game stack.  I love the OK State wide receivers, led by Tylan Wallace and Tyron Johnson.  Tylan Wallace is a stud who has 1400 yards and 11 touchdowns this season.
CORE STACK:   Lock, Hall, Cornelius, Wallace
QB:  Drew Lock (Mizzou), Taylor Cornelius (OKST)
RB:  Larry Rountree (Mizzou), Chubba Howard (OKST), Tyler Badie (Mizzou)*
Stud WR:  Emanual Hall (Mizzou) and Tylan Wallace (OKST)
Value WR:  Jonathan Johnson (Mizzou) Stoner (OKST)
* Badie is from the Memphis area for you narrative folks
OTHER TARGET GAMES
Virginia Tech vs Cincinnati (FANDUEL)
All the Bearcats …
Cincinnati should GASH the Hokies on the ground.  The Bearcats run the ball almost 50 times a game and average over 5 yards per carry.  Combine that with the Hokies giving up 5.33 ypc and a game that will feature some bad weather for passing and we have ourselves a "perfect storm" for the Bearcats to shred the Hokies.  One of my favorite bets is going to be the Bearcats -6 as they should dominate the time of possession and their defense is sneaky good against a below avg Tech offense.  This is going to be a smash spot for Michael Warren who is the clear cut #1 RB on this slate.  The tough choice is going to be do you play Freshman QB Desmond Rider who had 5 TD and 500 yards rushing himself this season or do you go with Lock and Cornelius.  My advice is to get Warren in your main lineup, but maybe get a second lineup with exposure to Ridder as well.
DFS Plays:   Michael Warren and Desmond Ridder
NC State vs Texas A&M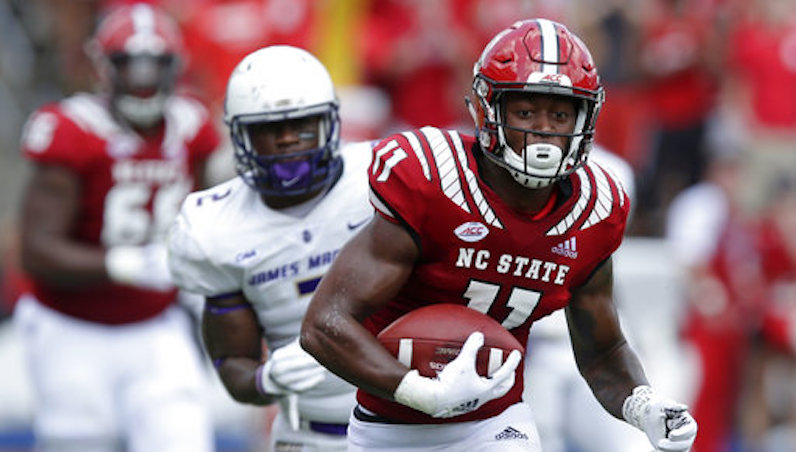 This game will rival the Missouri and Oklahoma State game for passing yards production, the problem is that it just lacks the talent that the Mizzou/OK State game has.  Both teams will find it easy to pass against one another in good weather in Jacksonville, FL and with NC State WR Kelvin Harmon sitting out we will see Jakobi Meyers push the double digit mark for receptions making him one of the best WR plays on the slate on DraftKings.  In the regular season Harmon had 81 receptions and Meyers had 89 receptions, with Harmon sitting out we're going to see Meyers get a slight bump along with Emeka Emezie.
Texas A&M should win this game as they've got the better all around offense led by Kellen Mond at Quarterback and Trayveon Williams at RB.  Those are the main studs on the Aggies side but I think the value will be with TE Jace Sternberger who should be able to have a high catch game himself against the Wolfpack defense.
This is a good game to consider a pivot game stack on as both teams can air it out and their defenses funnel everything into the passing game.
DFS Plays:   Finley/Mond, Williams, Meyers, Emezie, Sternberger
Value Texas A&M:  Rodgers and Ausmon.  Both coming off high target games.
Pittsburgh vs Stanford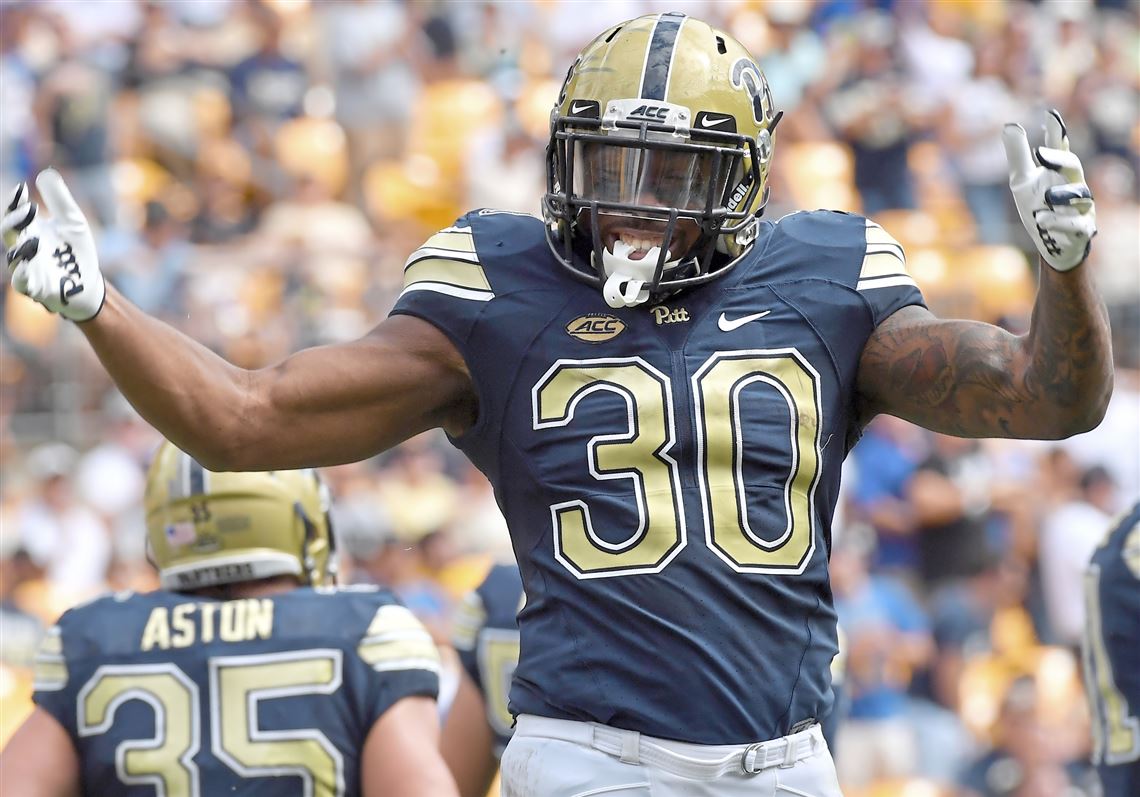 The story in this game is the ground game.  Both teams feature their ground attacks and are facing defenses that are forgiving enough to the run to warrant usage in DFS.  For the Panthers, they are extreme run heavy behind Seniors Qadree Ollison and Darrin Hall.  Quadree is the better RB when he can stay on the field but they're splitting carries 50-50 and no reason that should change in their final game.  If the Panthers ever decide to try and throw the ball they could make Kenny Pickett look like Dan Marino against the Stanford pass defense.  The Cardinal pass defense comes in ranked 122 in the nation giving up a ton of yards, but it's not really a strength for Pittsburgh and thus we shouldn't look to attack it that much.
For Stanford, they get to face a bad Pittsburgh rush defense but without their star RB Bryce Love who is taking the Christian McCaffrey route and skipping the bowl game as he prepares to enter the NFL draft.  The question is will Stanford use this as a chance to feature a new RB or decide to put everything on KJ Costello in the passing game.  Costello is not a dual threat RB, but he did have a good season airing it out and on another slate without the Missouri-OK State game he would be worthy of consideration.  If you want to take a gamble on a Stanford RB, I would look at Junior Trevor Speights
DFS Plays:  Costello, Ollison, Arcega-Whiteside, Speights (Value)
OVERALL RANKINGS
Quarterbacks
Without question we will want a Quarterback in Super-Flex on this slate but all five of these guys actually grade out fairly close to each other.  I have them ranked in order of my preference.
Drew Lock – Mizzou
Taylor Cornelius – Oklahoma State
Desmond Ridder – Cincinnati – 8600 good value on FD
Justin Herbert – Oregon
Kellen Mond – Texas A&M
Running Backs
Running Back is top  heavy in my mind with Warren, Rountree and Ollison all being in solid spots.  If Bryce Love was playing he would be another smash play here but him sitting out opens this up so that we don't have to force a RB into our FLEX spot.  Get the studs and then fill in value around that.
Michael Warren II – Cincinnati
Larry Rountree – Missouri
Trayveon Williams – Texas A&M
Qadree Ollison – Pittsburgh
Chubba Hubbard – Oklahoma State
Zach Moss – Utah
Connor Heyward – Michigan State
VALUE
LJ Scott – Michigan State
Trevor Speights – Stanford
Cameron Scarlett – Stanford (Senior who could get start over Speights)
Wide Receivers
Perfect slate for 2 guys in the same game on opposite sides of the ball with a one off from a secondary passing game.
Tylan Wallace – Oklahoma State
Jakobi Meyers – NC State
Emanuel Hall – Missouri
JJ Arcega-Whiteside – Stanford
Dillon Mitchell – Oregon
Jace Sternberger – Texas A&M
Khalil Lewis – Cincinnati
VALUE
Dillon Stoner – Oklahoma State
Jhamon Ausbon – Texas A&M
Kendrick Rogers – Texas A&M
Jalen Knox – Mizzou
BETS
Cincinnati -6:  The Bearcats have the clear advantage in the running game and their defense should keep the Hokies from getting into the endzone to match it.
Stanford -4.5:  In toss up games I lean the team who has the clear advantage at Quarterback, which is the Cardinal.
Oregon -2.5:  I think Herbert announcing he is coming back is all the juice the Ducks need in what I feel will be a blowout.
Oklahoma State +9:  Wishful thinking but I am hoping we finally get a solid back and forth contest that is decided late in the game.
Utah -7:  Utah should control this much like Cincinnati
Texas A&M -7:  Texas A&M is the more complete squad