At the end of each NFL season we are rewarded with some Saturday afternoon NFL games, and they're really the best thing going.  Just don't pay attention to the teams next week yet as there's some crappy games but this week we have two games that I think will be good to throw DFS lineups in with.  I like to use the 2 game slates to get multiple lineups in but we can still rely upon single entry contests for the best ROI chances and thus you should focus on that as well.  I'll break down plays into three tiers for each position with the top tier being the most confident for single entry and the third tier being the longshots.
The % exposure next to each player is where I would focus my exposure on them if doing 10 lineups.
Today we have two really horrible games, so hopefully you have come CFB DFS lineups in to keep you occupied during these terrible games, but you are here looking to get your fix in, so lets do just as well as we did last week despite the bad games.
GAMES
Washington at Tennessee Titans (-10.5)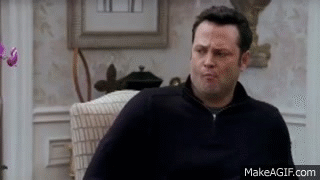 Baltimore Ravens at LA Chargers (-4.5) … Stack this game
QUARTERBACKS
Philip Rivers (50%)… At 9k on FanDuel there is some logic into not feeling like you can fit in Phil Rivers.  Then you realize that the only way you wouldn't be able to fit him in is if you played 8 Chargers and well, we can't do that, so lock Rivers in and move on.  Thanks….   No, seriously.  The guy is playing for the MVP and while everyone who has had the MVP momentum has only pissed it away I don't think Rivers will do that this week.  Given the choices he is your safest option but I like taking a shot on the other Quarterbacks below.
Lamar Jackson (30%) … Lamar Jackson won't come out this week for Flacco in my mind.  The Ravens need to win this week to win their division and likely to even make the playoffs as a wild card.  I have a strong rooting interest in the Ravens to win their division from a pre-season prediction/bet, but that aside I really think they keep it close.  The Chargers have rarely blown teams out at home this year in their tiny soccer stadium and this game should remain close and that's only if Lamar shows up.
Marcus Mariota (20%) … He's gonna account for 2 touchdowns and if Rivers/Lamar flop then he would be the next guy to win the slate.
RUNNING BACKS
Melvin Gordon (100% Exposure) … I believe Gordon is good to go.  He almost played 10 days ago and should get the ball a ton versus the Ravens.
Gus Edwards (50% Exposure) … Despite all the Kenneth Dixon hype last week Edwards still got the majority of the carries and remains the RB1 in this offense.
Dion Lewis (50% Exposure) … You hear that sound?  That's all the Derrick Henry people who back-doored their way into Championships this week screaming and cursing out Dion Lewis as he scores his second TD of the game, this one through the air on a screen pass from Mariota.
WIDE RECEIVERS
Keenan Allen … You'll want Allen in your lineups to take the solid floor that he brings every game he stays healthy in.
Travis Benjamin … On a slate like this you need to take a stance and lock in on a sneaky play.  Usually that comes from the WR spot and my guy this week is Travis Benjamin.
Michael Crabtree … As you can tell I am heavy on stacking the BAL-LAC game and thus want more Ravens exposure.
Corey Davis … Fine, if you gotta take a TEN WR then Davis has the most upside.
TIGHT ENDS
Anthony Firsker, Vernon Davis, Hayden Hurst, Antonio Gates … Pick one, then pray.  Seriously any analysis beyond this is a hail mary.
DEFENSES
Tennesee Titans (100% Exposure) … They're going to destroy Washington