DONGERS CLUB GIVE-AWAY
As we wind down towards the end of MLB being the main DFS sport (end of August) I wanted to take time and thank those of you who have made The Dongers Club a part of your MLB DFS routine.  From Oakland early in the season to Tyler Flowers against Chris Sale, the Orioles on Sunday's and of course Ryan Braun in Philly there's been some fun along the way (those are just a few random highlights…. we'll ignore that one Eric Lauer experiment for now).  Either way, I wanted to do something that nobody else has ever done to my knowledge.
I wanna give you a thank you gift, direct from me.   So I am going to be running a contest where the first place winner will get a signed picture of Me and Sean Payton, how does that sound???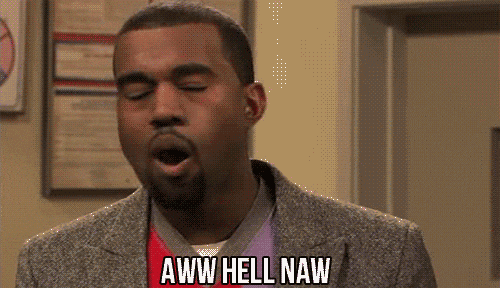 Dang… Well, okay fine.  I'll go to plan B then instead.
I am running the "Dongers Club Championship" contest this week on DraftKings.  It is a free contest where all you have to do is enter a lineup with ONE PLAYER from the Dongers Club (at the bottom) to be eligible for the top prize at the end of the week.  First place will receive $100 directly from me.
Rules:
Read the Dongers Club each day this week to find the DK contest link (at the bottom)
Enter your DK lineup into the contest, but you MUST use atleast one player from 'The Dongers Club' section at the bottom where one player is listed per position to homer.
Only your top three scores will be used.
The user who has the best combined top three scores at the end of the contest wins $200 of my damn money (via paypal).
It's my way of saying Thank you…
Contest Begins Tuesday, August 21st and runs through Sunday, August 26th using the 'Main' Slates.
---
WEATHER
White Sox @ Twins — Why is it that these teams always have rain when they play.  They are scheduled to play again tomorrow but tomorrow's game is in Chicago.  Honestly, nobody would really care if they played 2 in Chicago tomorrow, except the Twins management.
PITCHING
The DraftKings pricing tonight on pitching is pretty soft, so that tells me that I wanna get the RIGHT bats locked in first and then take some shots on pitching with the best guys based on what fits.
TOP ACES
Gerrit Cole … Fine on FD, not touching him on DK (Gimme Kluber for much less $)
Corey Kluber … Yes, I have Kluber against the Red Sox in Fenway number one, but that's merely a raw point projection and not a pt/$ projection.  As I mentioned above, I think the pricing is a little soft today on arms so we can fit Kluber in if we would like in a spot where nobody will be on him.  It's not extremely warm in Fenway and Kluber has gotten over his mid-season funk that he was in.  I think he gives us a really good game tonight but without that 10K ceiling that we normally like from him.
MID RANGE
Kevin Gausman … Definitely prefer him over Archer tonight in this matchup because I'm not gonna pick on the Braves lineup with Archer.  Gausman+Flowers all day.
Zack Wheeler … Wheeler post ASB has been VERY good and has been EXTREMELY good at home.  He faces the team who traded him away years ago for Carlos fricken Beltran and the Giants failed to do damage in Cincinnati against the Reds so what reason do we have to think they can score a bunch of runs in CitiField (Kiss of Death right there?)
Chris Archer … With Gausman out I dont mind Archer as his win chances just went up.
SP2/Longshot Choices
Derek Holland …. Back on the lefties vs Mets when they are at home train.  The Mets coming back home after they destroyed everyone on the road might not be as tempting to pick on, but they're legit the worst home offensive team in the league and are also coming off the SN game in Williamsport.
Lucas Giolito … If this game plays I like Giolito who has his blanket Kevan Smith back catching him.
TARGET OFFENSES
Brewers … Braun, Yelich, Cain (Thames)
They draw Homer Bailey at home which puts them square dead in the middle of the chalk target team tonight.  Ryan Braun has always hit Homer Bailey well but then again he's done most of that damage in Cincinnati.  There's no reason to ignore any part of this lineup tonight for Milwaukee, so expect them to be the popular team with 4-5 players stacked from them.  A few guys of note
Ryan Braun owns Homer Bailey
Eric Thames has destroyed the Reds since coming back to America
Lorenzo Cain and Christian Yelich are two guys that I think you must own if Milwaukee has a huge game.
Astros … Bregman, Gattis
Yes, I am a bit of an Astros mark when they're away from home, but they went a little HR crazy in Oakland yesterday against the best staff and bullpen going right now and Bregman is absolutely a beast right now.  Jose Altuve is close to coming back and may even sneak into the lineup even as a DH tonight.  That gives us the Springer-Bregman-Altuve-Correa top of the order away from home stack that I always am chasing.  King Felix is back in the starting rotation and he has never fared well versus Houston.  Seattle is reeling and Houston is going to go on a tear and sweep the week.  When building lineups tonight, dont start with Houston but fill in the gaps with these power bats.
Dodgers … Machado, Dozier (Bellinger)
The Dodgers are going overlooked tonight because folks want to buy into Austin Gomber's good stats against the Nationals, Royals and Reds.  Newsflash.  Those teams aren't the Dodgers when it comes to power.  Are we seeing the Machado end of season surge?  Is Dozier finally going to go back to 2016/2017 second half Dozier?  That could spell doom for Gomber and the Cards if so.
SNEAKY
Reds … Gennett, Peraza, Dixon
The Reds had a good weekend vs the Giants and now they shift up to Milwaukee and Chase Anderson has been REALLY bad at home this season with a 5+ ERA.  The other side in this game is chalk so it wouldn't be a bad idea to pivot to the side that has just as good of a matchup.  Brandon Dixon if he is in again is a nice value play at the bottom of the order and Scooter returning to Miller Park is as good of a narrative as they come.
Rays … 1-5 Stack
This is a spot where I could see Tampa having a huge game against a bad Royals team and a SP in Lopez who just doesn't have a ton of experience under his belt to be trusted to shut down a sneaky team like Tampa.  I'd want to get the top of the lineup exposure and go deep here if you roll a Rays stack out.   I see Tampa winning this game 8-1.
FADES
Toronto … I don't mind Teoscar, Smoak and Granderson and they'll be popular however there's too many other spots I want to roll with tonight and Cashner finds a way to pitch 5+ innings without getting completely shredded.
NY Mets … They're terrible at home
POSITIONAL RANKINGS
CATCHERS
Despite being #CatcherMonday there are not a ton of catchers that stand out tonight
Yadier Molina
Evan Gattis
Kevan Smith
FIRST BASE
Matt Olson has been swinging the bat pretty well lately even hitting LHP.  This is a good position tonight but not one to worry about spending premium $ on.
Matt Olson
Ryan Braun
Justin Smoak
Chris Davis
SECOND BASE
More Brewers, more Brewers, more Brewers.  You're gonna see Brewers all over the place today.   Scooter Gennett is an interesting pick tonight going back to Milwaukee and we should be picking on Chase Anderson's 5.03 home ERA this year.
Scooter Gennett
Travis Shaw/Jonathan Schoop
Jed Lowrie
Brian Dozier
THIRD BASE
How does one not play Alex Bregman every day right now?   Kid is on fire.
Alex Bregman
Mike Moustakas
Justin Turner
SHORTSTOP:
SS is not a great position today, I am likely leaning towards using Marwin Gonzalez or Alex Bregman at SS today on DK from the Astros and skipping over Correa outside of an Astros stack.  The other obvious choice here is Manny assuming he is in the lineup (should be)
Manny Machado
Frankie Lindor
Tim Anderson … Should be leading off vs a lefty
Elvis Andrus … Elvis in Oakland!
OUTFIELD – Tier 1:
Loaded with the Brewers and rightfully so tonight as there isn't another OF team that stands out as much as they do tonight.
Christian Yelich
Lorenzo Cain
Khris Davis
Thomas Pham
OUTFIELD – Tier 2:
Cody Bellinger
George Springer
Michael Brantley
Teo Hernandez
OUTFIELD – Tier 3
Melky Cabrera
Austin Jackson
Kevin Kiermaier
Brandon Dixon
Josh Reddick
Kike Hernandez
THE DONGERS CLUB
Matt Olson – 1B – Chairman
Scooter Gennett – 2B
Melky Cabrera – OF
Christian Yelich – OF
Alex Bregman – 3B
Elvis Andrus – SS
Evan Gattis – C
Teoscar Hernandez – OF
BONUS ………………….. Chris Davis – 1B