SLATE BREAKDOWN
This is the ultimate GPP slate.  There's very little pitching choices that make us feel comfortable but at the same time there's also very little hitting spots that leap off the page tonight.  It's not a huge slate tonight (Six Games), but the good news is there shouldn't be any weather issues to worry about.
WEATHER
All clear.
Dakota Hudson (DK: $6,100, FD: $6,100) … Hot take (sort of).  Hudson is the best arm going tonight.  Well, I'm discounting Darvish because his arm is dead.  But Hudson is making his first big league start in a good hitters park which will drive everyone away from him.  He's got 4 major league quality pitches that he can use (which is a plus) and has fared well in the minors in some really tough pitching leagues (Texas, PCL).  Hudson is a ground ball guy who is expected to throw a ton of sinkers which will have him do very well and is a solid DK choice for me on a shitty pitching slate.
Brett Anderson (DK: $6,400, FD: $6,700) … Anyone who knows me will see Brett Anderson as the first pitcher, scroll up to see if they missed something then back down here and decide to just take the night off.  If you play NBA DFS then you are aware of Anthony Davis being the most fragile person in the world.  Well, Brett Anderson is that in terms of pitching.  Except instead of having the talent of Anthony Davis, he's along the lines of Michael Beasley.  OK, enough dumb NBA talk.
Anderson's improvement last year was cutting down his walks and he utilized a change-up a lot more.  I suspect that Anderson will be able to keep the cold Angels in the park which plays to his advantage here as well.  Anaheim hasn't gotten much going this year and can be picked on.
CHALK FADE
Eduardo Rodriguez (DK: $9,000, FD: $) … E-Rod should be one of the chalkier arms tonight for no good reason at all. Seattle is white hot and the ball is flying out of this stadium.
SNEAKY ARMS
Brandon Woodruff (DK: $7,800, FD: $7,300) … Woodruff was much better this Spring and appears to be finally rounding into form as a Major League arm.  The Brewers probably won't ask him to go more than 5 IP tonight though so beware of that limitation.
RANGERS … Darvish shouldn't pitch a ton tonight, but back in Texas I like the Rangers for HR upside against him.  Odor, Gallo, Nomar and Asdrubal.
Joey Gallo, Nomar Mazara, Asdrubal Cabrera, Roughned Odor
DODGERS …  It is a 6PM start in L.A. tonight and thus the ball might get a little extra pop early with the warmer temps.  Not much though, the bottom line is that the Dodgers vs a RHP are auto-play for me right now until I see them go into a massive slump.  Remember when people (me included) thought Godley was a good arm every start?  Yeah, that was fun.  Justin Turner and Cody Bellinger are going yard tonight.
Joc Pederson, Justin Turner, Cody Bellinger, AJ Pollock
Favorite one off players per position in BOLD
CATCHERS:   I really don't feel like spending up for Contreras, Grandal or Posey.  But if you have the money go for it.
Buster Posey
David Freitas
Yadier Molina
FIRST BASE:   Now is the part where we turn to everyone who didn't play Goldschmidt anywhere last night and will lock button him in tonight.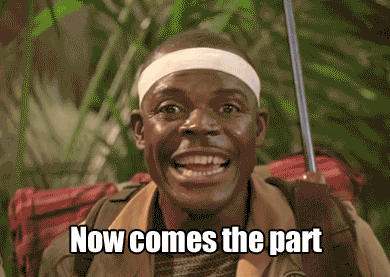 Eric Hosmer
Jake Lamb
Anthony Rizzo
Travis Shaw: (1B/3B) … Better to be plugged in at 1B tonight IMO
SECOND BASE:   All the Odor for me here today, but Solarte is a sneaky pivot.  Zobrist likely a chalky play assuming he starts.

Rougned Odor
Yangervis Solarte
Ben Zobrist
THIRD BASE:  Like Shortstop below this is a good position tonight.  Favorite spot for UTIL on FD.

Justin Turner
Raffy Devers
Matt Chapman
SHORTSTOP:   Solid power spot today.

Corey Seager
Tim Beckham
Javy Baez
OUTFIELD:  There's not a ton of value in the OF today that I like, so I am not paying for the JD, Mookie, Yelich types.

Joey Gallo
Cody Bellinger
Joc Pederson
David Peralta
OUTFIELD VALUE:  Thankfully pitching is cheap, there's nothing here I like

Manny Margot
Jackie Bradley Jr
What is the Dongers Club exactly???  These are the 'special' calls for the slate, or more specifically they originated as players who are being picked to homer from their respective positions on the slate.  No more than one player per position and you can generally use these as my favorite play at the position on the day when trying to decide on a tie-breaker.  The Chairman is the top overall HR pick of the slate and it will not always be guys who are gonna wind up with 30+ homers — that's what makes this unique and bold.
CHAIRMAN:    Justin Turner – 3B – Dodgers

Cody Bellinger – OF – Dodgers
Joey Gallo – OF – Rangers
Rougie Odor – 2B – Rangers
Tim Beckham – SS – Mariners
Jake Lamb – 1B – Diamondbacks
Raffy Devers – 3B – Red Sox
Jackie Bradley Jr – OF – Red Sox
None – C
BETS:
Cardinals / Brewers UNDER 8.5
Rangers ML
Giants ML
Angels / Athletics UNDER 8.5
Diamondbacks / Dodgers OVER 7.5