Welcome to Week 6 of the NFL DFS Ambush, where I will dive into the Main Slate NFL DFS plays that I am looking at using the most this week.
WHAT ARE THE AMBUSH PLAYS?   These are my favorite stand out plays of the week and the players that I am the highest on to pair with the MAIN plays.    In some cases, they're locks in cash, in some cases they're locks in my high dollar tournament plays of the week and in other cases they might be a stack play that is going in one of my top 3 lineups.
Last Week:   Rodgers (won the Milli-Maker, top QB on the slate.  BAM).   Ty Montgomery (DUD),  Kenn Golloday (Solid), Zach Ertz (Solid)
Daily Fantasy Sports and Fantasy Sports in general should be fun.   We should have fun with the bold calls and the banter back and forth between folks (touts, subs, etc.) who are enjoying the great sports and the fantasy games that we have created around them.  Those of you who have followed me know that I really focus on a couple sports specifically MLB, NFL, NHL …. I don't write content for NBA and I while I have done College content it's not my primary sport by any stretch.  I'm not a PGA guy, I'm not a NASCAR guy, etc…   Why?  Well, I don't enjoy those secondary sports as much.  The person bringing you content should be PASSIONATE about the sport they're resarching and playing — yes, you HAVE to be a player of the sport you are writing about to have any credibility.  I am a fan first in all methods and we should remember to keep things fun.  But something came to me the other day when thinking about my article this week.
I'm not writing just for fun.  No.  I enjoy it.  I enjoy the sport.  I enjoy fantasy.
But let's be clear.  I am writing and analyzing to make money and to make you money.  And we have to seperate our favorite/fun plays from the ones that we identify as the correct plays for a given week.  I wanted to re-iterate that the picks you are hearing are the ones I truly believe in.  And it's gonna be more evident than ever this week in my picks as there's a ton of players here that I'm not exactly fond of most of the time but this week I believe them to be the right plays…  I'm sure you trust me already, but I just wanted to point this out again….   After all, when have you known me to be a homer?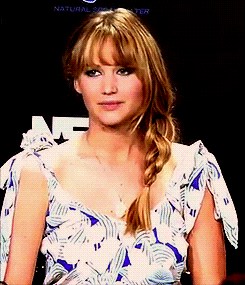 ---
THE AMBUSH PLAYS
QB:  KIRK COUSINS
While you were sleeping on the Quarterback spot, I'm out here running an AMBUSH onside kick these last two weeks….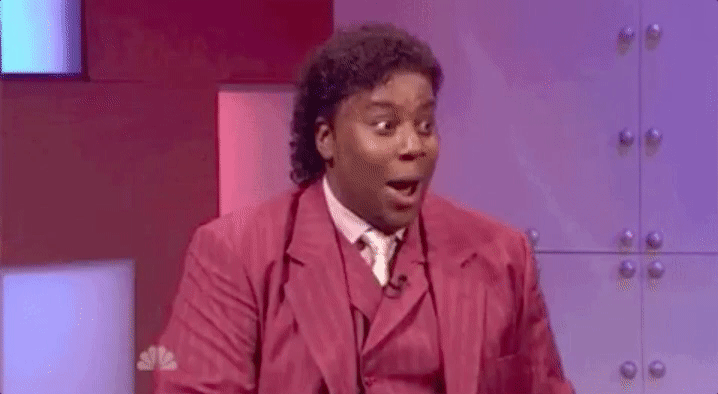 There are two guys that are going to dominate the ownership at Quarterback this week and they're in the same game.  Jameis Winston and Matt Ryan.  There's a very good chance with them being in the same game that we see a situation where either both go off or both flop.  It's a game that has the highest total on the board this week and features two of the worst passing defenses in the league so far this season.  So let's play this out for a minute, okay?   If the game blows up and Winston/Ryan are going off then it really doesn't matter a ton which one you have in logical sense (although I have a take on that later on, but just go with the general though here for a minute).  So if Winston comes in around 30% owned and Ryan is 20% owned then that means half the field has a good QB in tournaments.  Yes, I think they're that high and in cash games they're going to be close to 70-80% of the ownership.   So, again, if the game is going off both are going well and any other QB is basically negated.  But if the game is a dud.  More pounts, lower scoring, running back dominated or even a blowout on one side, then we're seeing a situation where they're both negated.  The blowout QB is going to have less of a ceiling and obvious the guy getting blown out is having a bad day.  So you're either going Winston because he is the cheaper of the two or getting completely off the game in general.
Now….  Let's address this mediocre QB I soberly have decided to put into my article that I spend plenty of time each week putting together.   Mr. Kirk Cousins of the Minnesota Vikings.   Spare me the You like that bullshit.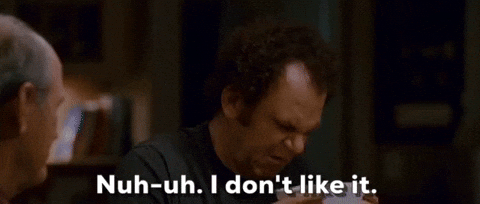 I will go to my grave that this is a mediocre Quarterback.  But what do mediocre Quarterbacks do?  They feast on below average defenses.  The Cardinals have one cornerback on defense who can cover and typically when they're matched up against a team with multiple elite WR weapons like the Vikings have with Diggs and Thielen they will struggle as it's a lopsided matchup.  Thielen should feast against the Cardinals and this is the week that Kyle Rudolph gets into the box as he is the guy the Vikings use in the red zone and not Lat Murray or the return of Dalvin Cook.  Cousins going for 300+ yards and 3 TD today is going to be the target here and I think he gets this as it's a relatively easy matchup for him.  The Vikings running game has not gotten going and with an offensive line that is shuffling I think they'll end up with more passing situations than folks imagine here.  Cousins is the same price range as Matt Ryan this week on DraftKings but will be about 2% owned.
I can't believe it.  But, Kirky Cousins is my favorite QB play off the Winston/Ryan chalk.
Where I am using him:   In DFS which is depressing enough, but $100 and up SE and MME.
Lineup Correlation:   Pair Cousins with Thielen, Rudolph and Larty Fitzgerald from the Cardinals
What Happens if he sucks:  Oh dont worry.  I'll have plenty of nasty tweets about him if he sucks.
RB:  CMC TOUCHDOWN FACTORY
Everybody Dance Now!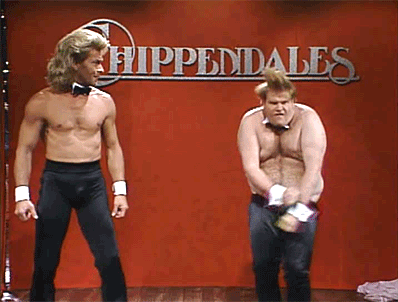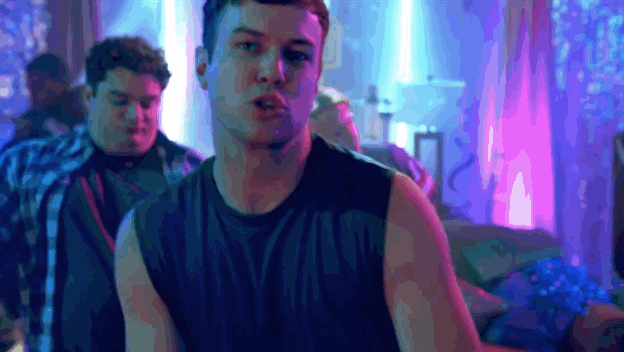 On my command now here's the touchdown.  Gonna make you cash enough until you bleed…..
Okay, enough bad mash-up lyrics (oh, there will be more, sorry).   But Christian McCaffrey ("CMC") and the Panthers are rolling into FedEx field in Maryland Sunday to take on the Redskins who ….. shockingly … came crashing down to earth from their thoughts of being the king cheese in the NFC East on Monday night and suddenly have a secondary that is bickering and confused and seem to have no clue what they're doing as a team.  Let's also point out that we have a nice Offensive Coordinator revenge game situation here with Norv Turner taking the Panthers back to the spot where he broke in as an NFL coach and was Jeff Fisher before Jeff Fisher was Jeff Fisher…   The Panthers are using CMC a ton and this is a nice spot this week where you'll find that building a CMC lineup makes it almost impossible to play chalk favorites such as Todd Gurley, Julio Jones and Mike Evans all together.  Which kinda pushes CMC to the top of the list in under-owned plays (he will still be up there, but not the highest) that I think can go off for 30 points this week.  The volume is great and the Panthers should drop 30 on the Redskins this week.  The only question is does CMC get vultured by Cam and Funchess or does he punch the box tickets enough like I expect him too?
The kid with the most swag on the Carolina Panthers?  Has to be the super fast white running back.  The kid who clearly was a multi-sport star in middle school and dominated the dance floor in high school.  What is love?  CMC scoring multiple times tomorrow!
Where I am using him:   Everywhere.  100% exposure.
Lineup Correlation:   You can lock him with Cam if you want but the game correlation play is Jordan Reed from Washington.
Target Stat Line:   160 Total Yards and 2 Touchdowns
WR:  MICHAEL CRABTREE
'Sup.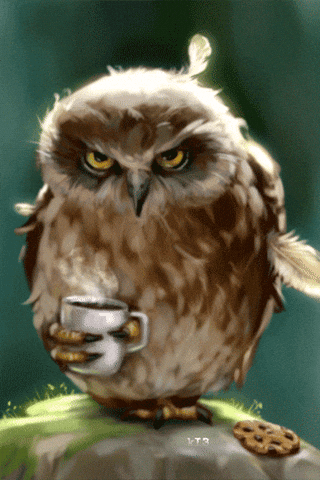 Despite statistically ranking fairly well through five weeks the Titans have actually had some MAJOR flaws in their secondary given the right match-up this season.  They were able to limit the Dolphins, Jaguars and Bills passing games.  In other news, the local 7th grade pee-wee team was also able to limit the passing attacks of the Dolphins, Jaguars and Bills this season too.  But when the Titans faced the Texans and Eagles they had some serious problems limiting production from theirtop WR.  The Texans duo of Hopkins and Fuller went off with Hopkins going 6 for 110 and a TD and Fuller going 8 for 113 and a TD.  Now Hop and Fuller are among the best 1-2 WR in the league so maybe that's a bit unfair, however the Eagles also had a good day through the air with Ertz going 10 for 112, Alshon Jeffery going 8 for 105 and a TD and fricken Jordan Matthews even caught a 56 yard TD against the Titans.  Oh yeah, both of those games came in Tennessee where as the three good defensive games against the pass came on the road.
This game?  In Tennessee.
So let's look over at the Ravens and everyone is suddenly jumping on John Brown who has been the main WR target for Flacco with 19 receptions on a high 44 Targets thus far.  Which is pretty pathetic when you consider Michael Thomas reception:target ratio so far, but hey.  Who am I to judge?  Anyways.  I love Crabtree as the pivot this week and his DK price is very affordable and being overlooked in a matchup that's very positive or … +EV as Poker/DFS nerds like to say.  I am not worried about his drops.
Where I am using him:   As a value WR you can plug him into basically any lineup this week.
Lineup Correlation:   None — he's a value one off I expect to score.
TE:  JORDAN REED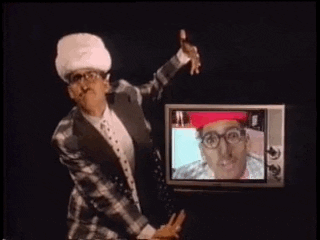 Josh Doctson and Christian Thompson are both likely out this week.  Jordan Reed is ole humpty dumpty in the fantasy world.  The guy keeps falling down and getting hurt and people continue to take a shot on him and most recently this past Monday Night everyone was FREAKING out because the #1 defense against Tight Ends was shutting down the Redskins TE on MNF before he made a TD saving tackle.   Now he draws the Panthers who have Thomas Davis back, but that only means we get another old slow player on the Panthers defense and with all the passing options limited for the Redskins we gotta get Reed going this week to help drive the points in this game and I love the spot he is in to bounce back for a huge 100 yard Zach Ertz style game this week.  Everyone is going to be on the value TE like Cameron Brate and it's another spot to get a guy who if he was a WR would be chalk.
DEF:  CINCINNATI BENGALS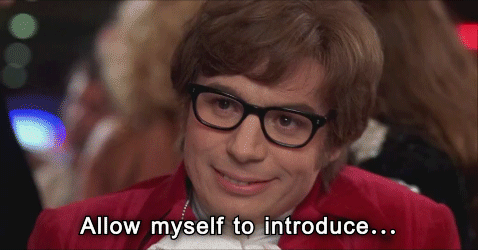 Hey Steelers.  Suck it.   Who knew that when LeBron James joined the Heat he was actually referencing how many games the Steelers would win against the Cincinnati Bengals?   They've … well….  They've owned them.  And that time is ending now.  This is NOT the Steelers season and has not been since the end of last year.  The Bengals have lost … not one, not two, not three, not … well, you get the idea.  They've lost 5 in a row to the Steelers and 7 of 8 over the last four years.  That said when these teams meet it's usually a blood bath and specifically in Cincinnati the Bengals HAVE done well against Big Ben and Antonio Brown and while I cannot comment on Andy Dalton tomorrow (ugh) I will say the winning ingredient for the Bengals is going to be their defense.
---
THOUGHTS ON GAMES THAT DO VERY LITTLE FOR ME
COLTS at JETS … There's some love going around for Chester the molester Rodgers with TY Hilton out as he's gotten a big production boost the last two weeks.  Sure, if you wanna get a value chalk play at WR he is the guy this week, beyond that, this game is gonna be like … well, it's just not something I care to touch this week.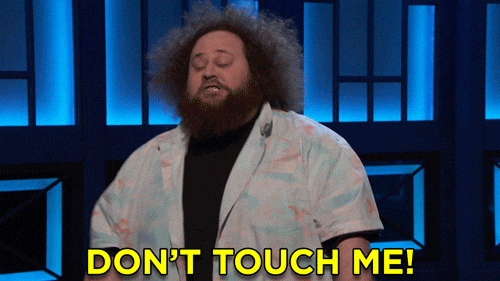 SEAHAWKS at RAIDERS … Kudos to Chris Rose for noting that this is a revenge game for Marshawn Lynch.  Yawn.  Two bad offenses IMO.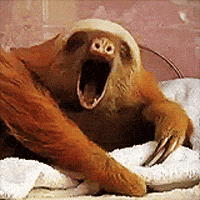 BEARS at DOLPHINS … So Khalil Mack is from the Miami area you say?  He's gonna have friends and family in the area?   South Beach Theory NFL Style anyone?   Dolphins win a 19-16 game.
CHARGERS at BROWNS … Chargers roll the Browns.  Cleveland is about to hit a wall.  They're young and playing all these overtime games is going to lead to a game where nothing rolls right for them and this is the spot this week.   California > Ohio.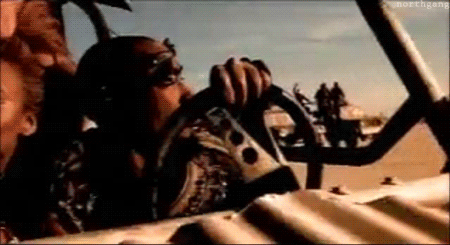 ---
MY POSITIONAL BREAKDOWN
Bold plays are the guys I am heaviest on in their specific position/tier…
QUARTERBACKS
Kirk Cousins … Detailed above, dont make me go into it more.
Cam Newton… If I didn't love CMC so much he would likely be #1 for me.  What a vomit show.
Jameis Winston … I won't say he is shit tomorrow as I do think he finds a way to get to 270+ yards and 2 scores, but it's not a suddenly nut spot for him to where fading will kill you in my mind.  Discount on him makes him a relevant play.
Philip Rivers … Yep, the best QB on the slate?  C'Mon.  There's no Brees, Brady, Mahomes, Rodgers, Stafford….   Rivers is your best QB going today folks the only down side is I think they blow them out and Cleveland's D is no joke so the upside is limited.
RUNNING BACKS
Christian McCaffrey
T.J. Yeldon … Sean Lee still out and I love Yeldon this week as a pair with CMC on main lineups.
Todd Gurley III … Always in play and Denver is getting burned on the ground.  I'm just taking a stand with CMC this week so I will have less of him than CMC.
MID RANGE
Tevin Coleman … Popular with Freeman out, but beware of the ITO SMITH vulture TD.
Bilal Powell … Popular with Crowell out.
Lamar Miller
VALUE / PUNTS
Ito Smith … He scores
WIDE RECEIVERS
Julio Jones … He destroys Tampa and his last TD came against them.  See bold predictions below for how he scores this week.
Mike Evans … Evans is Jameis guy not Cameron Brate.  He will force it to him here this week coming off a BYE.
Adam Thielen … Love Thielen but it's tough to go him without going Cousins logically this week.
MID RANGE
Michael Crabtree … See above
Amari Cooper … Despite hating the game in general, he is in a really good spot this week.
Robert Woods … I love that Kupp and Cooks are ruled in.  Concussion guys going into Mile High?  That won't end well.  Woods has a good game here.
Chester Rodgers … See above, chalk value play
Mo Sanu … Nice pivot off Julio
John Brown … Stack with Crabtree and Flacco
Larry Fitzgerald
LONGSHOTS
Devin Funchess … I'm gonna build a lineup that is Cam-CMC-Funchess.  If CMC doenst get in the box then it's Funchess or Cam keeping it.   Get a lineup with Funchess.
Zay Jones
Adam Humphries … Everyone is forgetting him in this offense
Key Coutee
TIGHT ENDS
I love these three guys this week but would say Reed and Rudolph are the plays in tournaments this week due to ownership leverage.
Jordan Reed
Cameron Brate
Kyle Rudolph
DEFENSES
Bengals
Jaguars
Bears
Dolphins
STACKS
Here are three off the wall stacks for you this week that will be very underowned….
Cousins, Thielen, Rudolph, Fitzgerald
Cam, CMC, Funchess, Reed
J.Allen, Z.Jones, Clay, Fuller — This lets you get Gurley, CMC, Yeldon
FADES and BOLD Calls
No Matt Ryan for me, he will throw 0 TD this week.
But Julio will score a TD on a pass from Sanu or one of the Falcons RB or on a rare rushing attempt
No Joe Mixon or James Conner for me this week in that bloodbath
The milli-maker is won by a Michael Crabtree touchdown on the final play of the slate as the Ravens pull off an OT road win in Tennessee 26-20.
Taysom Hill gets his wife pregnant
Bengals Defense Stat Line:  1 TD, 5 Sacks, 3 Turnovers
Josh Allen has a sneaky good game for his price but isn't good enough to really make it worth it.
Parlay —- Bengals, Jags, Chargers cover and Vikings/Cardinals OVER.
OTHER:   I am narrowing my RB exposure this week as it's not as deep as WR/TE to me this week and I'll mix and match different WR combinations with my core RB.