The AMBUSH
Welcome to Week 15 of the NFL DFS Ambush, where I will dive into the Main Slate NFL DFS plays that I am looking at using the most this week.  WHAT ARE THE AMBUSH PLAYS?   These are my favorite stand out plays of the week and the players that I am the highest on to pair with the MAIN plays.    In some cases, they're locks in cash, in some cases they're locks in my high dollar tournament plays of the week and in other cases they might be a stack play that is going in one of my top 3 lineups.
---
GREAT CONTEST ALERT
The big buzz this week is that Yahoo! is finally stepping up into the land of the Million Dollar NFL DFS tournaments this week and they are doing it the right way with a $1 Million Prize Pool that is very user friendly, here are a few things about this tournament this weekend on Yahoo! that make it really good.
$1,000,000 total prize pool with $100k to first place.
$20 Entry Fee with a Maximum of 10 Entries.
Total of 37,500 entries in the tournament, which is a 33% NEGATIVE rake for Yahoo!  This means that they are paying out more than they are collecting on the tournament.
9,530 of the total entries will place, which is 25% — much higher than the other sites.
Min cash is 2x your buy-in
Second place is 50k (50% of first place) and Third place is 25k (25% of first place).
A 10-Entry Max tournament with a 100k top prize.
While I am sure that there is multi-accounting going on, it is still a fantastic tournament structure that one can only hope the other sites will take notice of and follow along with (minus the -33% rake part, which obviously is not good for the industry despite what others might say — these sites do have to make money).
Get on over there and sign up to try it out.
Another thing that I like about Yahoo! NFL DFS is that it's just 1/2 point for PPR (Same as FanDuel) and does not award scoring bonuses for things like 100 yards rushing or 300 yards passing.  Same as FanDuel and you start the same roster positions as well.  The pricing is the only difference.
The Yahoo! slate also includes the SNF game between the Rams and Eagles
---
Sunday Mornin' Updates …
Aaron Rodgers is my #1 Quarterback in terms of $ entries.  I am not playing cash games this week.  I hate the slate for cash.

I absolutely HATE Tight End this week.  If you want a long shot cheap play, look at Charles Clay
WEEK 15 OVERVIEW
What a crappy week of football we have in week 15 after a fabulous week 14 slate.  The good news about this weekends games is that everything is fairly balanced among the games, which in a single entry spot will make things feel a little bit easier to take down when you have a good lineup going as I suspect the chalk is going to be fairly spread out there and we don't have any one or two games with insane high projected offensive production this week.  The bad news for those of you who chase the prize at the end of the rainbow is that you're severely at a disadvantage this week with just a couple lineups in an MME because those doing 150 will be smart to really diversify their lineups this week instead of locking in on one or two core plays.  That's just my thought.
We don't have any SEVERE weather issues this week to worry about.  It's cold in most games obviously and there will be some rain, but nothing that I am worried about.  Nor is the wind appearing to be a major factor this week.  The slate is limited at both Quarterback and Running Back this week with the Saints, Panthers, Eagles, Rams, Texans, Browns, Chiefs, Chargers among the teams who are not on this Main slate.  That's a ton of QB and RB power that is missing.
Basically the theme of this week's slate is that it's like an old cheesy Tom Cruise or Nicholas Cage movie.  It's really not that good, but you're still gonna watch it when it comes on.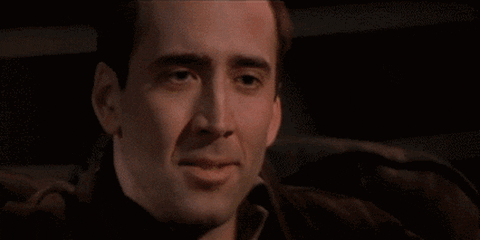 GAMES I DONT CARE FOR THAT MUCH
Redskins at Jaguars – Outside of the defense(s) in this game you really would be hard pressed to find someone who has to love the skill position players.  Game flow is huge when deciding who to take and this feels like a punter fest.  Jags defense will be a popular play and outside of that, there's nothing to see here.
Lions at Bills – Could be some temptation to go all weird on this game.  Not for me.  The Lions play too slow and should be able to run on the Bills which negates Josh Allen's upside here in a fast moving game.
Seahawks at 49ers – The 49ers got their win last week and now they go off into the sunset while Seattle is coming in on a short week.  This is a low scoring 19-12 type game in my mind and I don't see any huge yardage day from anyone on Seattle.  Move along.
THE AMBUSH PICKS
The AMBUSH plays this week without a doubt are my favorite / main lineup plays (with the exception of the longshot stack)
CHALK MONSTER
Ezekiel Elliott
There is some concern this week with Zack Martin being ruled out for the Cowboys-Colts game this week and the impact it could have on Elliott, but his usage in this offense right now is too good to pass up on a slate where the RB pool is very depleted and not as strong in the range of guys who we can rely upon to get us 20+ points every week.  I think Dallas is playing behind against the Colts which opens up Zeke for receptions as well if the Cowboys get into a score quick mode.  The combination of 20+ rushes and 5+ targets a game for Zeke makes him my chalk monster to lock in and move on this week.  I feel when the Cowboys get into the red-zone with goal to go situations, Zeke will convert it all day this weekend.
Chalk Update … Zeke won't be as high as he should be.
Because of recency bias, everyone in the world is likely to default to Barkley over Zeke with the Zach Martin injury situation.  I won't.  Zeke's pass catching usage is up and this is a spot where he will still eat.
VALUE SMASHER
Dalvin Cook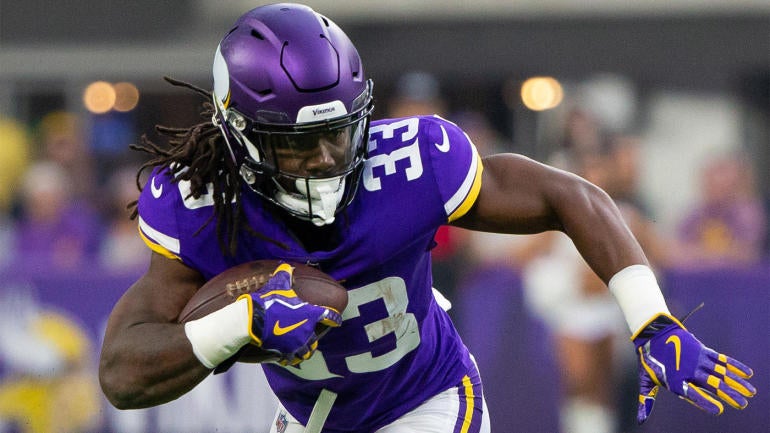 The price tag on Cook for me this week is very very good.  A change from the offensive coordinator level for the Vikings to me feels like a smoke-screen but we're also seeing some Kirk Cousins chalk this week and … well, you know I'm not touching that at all.  Miami has been a frequent target for us lately with opposing teams running backs.  Cook is looking very healthy and should have some big runs this week to smash his value early.  He is cheap across all sites, lock em in.
HYPE GAME EXPOSURE
Antonio Brown & Julian Edelman
The hyped up game of the week on Sunday is between the Patriots and Steelers with both teams coming in off road losses and in the case of the Steelers they really need this game to save their playoff hopes against a Ravens team who is chasing them hard for the division title.  Pittsburgh was without a doubt looking ahead to this game and we've seen Big Ben thrive in these type of home games in the past even though New England has their number as a whole.  There are ONLY two games this weekend in the 4pm time window and this is the ONLY one at 4:25 pm.  This means that around 6:30 EST on Sunday you are going to be sitting there wishing you had someone in this game which definitely won't finish in the 13-9 range.  I don't think its a 35-31 type shootout, but we'll want exposure here in an otherwise quiet week.
For me, the rule of thumb on the Steelers remains Antonio Brown at home and JuJu on the road.  I think Ben has to focus on getting Brown the ball as much as he can to keep them in the game.  This is a huge reception game for AB84, and his only TD vulture will come from James Washington.
For New England it's always a big guessing game, but Julian Edelman should carve up Pittsburgh lining up all over the place and have a huge reception day.  My slight lean is Edelman over James White or Sony Michel because I can trust Edelman more than the New England RB by committee approach.
LONGSHOT (GAME) STACKS
Tampa Bay at Baltimore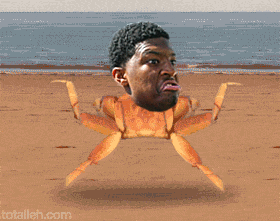 First off…. It's Mr. Crabby Patty Jameis Winston going into Baltimore, the home of the finest Maryland Crabs there are…  How do we not hammer this narrative? ….. Im joking folks….  (or am I?)
Look for Lamar Jackson to be chalk for good reason against Tampa's defense on the road and for guys like John Brown and Kenneth Dixon to be popular plays this week, on the other side though don't sleep on the Winston to Adam Humphries connection.  Humphries is seeing a ton of looks out of the slot with Winston back at QB and should get to see plenty of Brandon Carr, which is fine by me.  Meanwhile, the Ravens suddenly have become a TE target and that has the legend of 1 catch 1 touchdown Carmeron Brate leaping out of his pants this week.
Game-stack:  Winston-Dixon-Humphries-Brate
ADD, Packers at Bears
Rodgers-[Adams/Cobb/MVS] …
For Chicago in mid-December the weather could not be better.  Mid 40 degrees, 0 precip and 3 mph winds.  THREE.  The weather here is perfect for a team who cannot run the ball (Packers) and a team who refuses to run the ball (Packers) and a team who is too undisciplined to run the ball (Bears).  My issue with Chicago is always the randomness of who scores and nobody seems to have multiple touchdowns, so I am leaning on the Packers side expecting that they are going to be throwing it more.
TRENDY STACK FADES
Cousins-Thielen-Diggs and Ryan-Julio-Ridley
There's lots of love this week around Adam Thielen and Julio Jones as high end Wide Receivers and I have a few issues that are driving me off of these guys and onto plays like Antonio Brown, Julian Edelman and Davante Adams.
For the Vikings, they're actually in a great spot to pound the running game against the Dolphins and with Dalvin Cook getting the highest usage he has gotten of late that screams a good Cook spot in terms of value.  I don't know that the Dolphins will be able to keep up enough with the Vikings to put pressure on Cousins to throw it 40 times and with the OC changes in Minnesota I don't wanna gamble on that.  Cousins is a fraud.  He sucks.  But he beats up mediocre teams at home and thus could do okay so I get the logic I just am on Cook.
Very similar situation with Julio and Calvin Ridley.  If either I would lean Ridley but I have a nugget on Tevin Coleman that I cannot get out of my head this week and thus that is where I am going in what should be a lower scoring game.
So I am not fading the Vikings and Falcons offenses, I am just going to the running backs over the receivers.
THE POSITIONAL BREAKDOWN
QUARTERBACKS
Andrew Luck … He just consistently gets it done every week.  The Cowboys defense is not as good as they've been hyped up the last few weeks playing at home and Luck will expose them a little bit.  Lower yardage day but increased TD game from last week.
Aaron Rodgers … Nobody will play Rodgers in the ultimate YOLO spot.  It wasn't last week at home after McCarthy was gone in a game vs a bad team.  It's this week in a road game against the top team in the division who did knock him out for a bit before his amazing late comeback in that game.  I'll go right back to the Rodgers-Cobb-Adams stack from last week except I think they get more yards here this week.
Ben Roethlisberger … With it looking like a relatively quiet week we can go ahead and play Ben in the most obvious team bounce back spot.  Pittsburgh is reeling as I finally expected them too, but Ben will still find a way to put up stats this week.   You want 2 TD and 250 yards as a baseline for Quarterbacks in cash games and I don't see how Ben doesn't get both this week.
Jameis Winston … Highway to the Danger Zooooooooooooooooooooooooooooooooooooooooooone.
RUNNING BACKS
GET ME TWENTY TO THIRTY TIER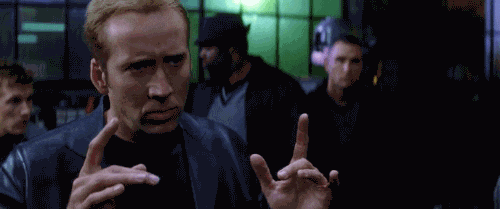 Ezekiel Elliott … He is number one even without Martin because of the increase in the passing game and how much the Colts are giving up receptions to RB lately.  Remember Ken Drake's receiving TD a few weeks back?  That's happening here.  Zeke scores twice, if not three times.
Joe Mixon … I kept Mixon out of the AMBUSH just because I wanted to highlight the other two RB there, but make no mistake Mixon is in a smash spot at home against the Raiders.  Oakland is coming off their final win of the season last week and I'm not even sure they board their flight or the team bus to the stadium this week.  That's pretty much their only hope to cover a stupidly small -3 point spread here.  Mixon and the Bengals are going to gash them.
Todd Gurley (Yahoo Only) … Don't overlook the most obvious play on Yahoo! with the Eagles coming in and Gurley having a sub-prime game last week.
MID RANGE / TIER 2

Dalvin Cook … See above
Tevin Coleman … Coleman is a free agent at the end of the season and his replacement is already on the roster.  This will be Coleman's last home game as a Falcon and I think they give him the lead role here and let Ito finish out the season the next couple of weeks.  It's been a disappointing season for Atlanta, but they're a MASSIVE 10 point favorite here against the Cardinals.  I know Arizona is bad, but…. Come on.  Coleman's flying under the radar too much this week.  Dare I say, I love him at 4200 on DK?   Soon Coleman will be free from this band of con's in Atlanta.
Kenneth Dixon … Mixon & Dixon Express lineups everywhere this week.  Dixon got 8 carries each of the last two weeks and I think his snap shares go up again this week.  Tournament only play and I don't hate Edwards either in more of a cash spot on DK.
WIDE RECEIVERS
Antonio Brown … See above.  I don't want to hear about B.B. taking away the other teams best options.  We could argue that is JuJu now and AB at home will find a way to get his against a pass defense that is not capable of keeping the Steelers offense down.  In the red zone they'll be creative and this really is Bens last stand in my mind.  Pittsburgh wins this week and then loses the next two.
Julian Edelman … See above.  I'll hitch my wagon with Edelman who is the most reliable target if the Steelers do get up on this game and Brady has to go up tempo and use the passing game.  Edelman has absolutely shredded PIT and should have the same luck that Keenan Allen had in short coverage out of the slot.  Lock button play on DraftKings with the full PPR.
Davante Adams / Randall Cobb … Nobody will play Adams or Rodgers this week except me.  Adams has proven he is an elite WR who can beat anyone in my mind.   If there were 3-4 games that were good this week then I wouldn't go down to this level of a longshot, but here's a stud WR who is going to see about 5% ownership this weekend and he simply eats every single week.  Cobb tore up the Bears last meeting and has always been Rodgers slot go to guy and this is a good spot against the Bears this week for Cobb.  I would stack both with Rodgers in a 3 entry max tournament and take the winnings!
Sterling Shephard … With OBJ out again he quickly becomes one of your core plays this week in cash games.  Overall, the targets are back up with 6 in each of the last three games.   He's an alternative to riding the Barkley hype train this week.
Adam Humphries … See above
John Brown … Game stack with the Tampa guys mostly.  The Ravens should be able to control the game on the ground and not force it through the air, but if Tampa is moving the ball then we could see Lamar take some shots down field this week against that bad secondary.
TIGHT ENDS
Eric Ebron … He is basically a WR1 this week.  Ignore the name.  He just is with Hilton having a tougher match-up.  The ideal play for me with Andrew Luck this week is to go naked, but if we want to force a pass catcher for the thought of getting 2 TD then Ebron is the most reliable choice from the Colts in my mind this week.  We're not chasing Hilton because we played him last week.  Suckers.
Vance McDonald … Wouldn't it be fitting for Pittsburgh's first TD this week to be to the TE after how they ended last years game against the Patriots?  Just saying.
Cameron Brate … The Joey Gallo of the NFL.  One trick pony, who does his trick only in the end-zone and thats catching a TD after everyone else got them down the field.
"But Jordan Reed is out, what about Vernon Davis?"
DEFENSES
Jacksonville Jaguars … Guys, how are the Redskins gonna score?  Every sack or turnover they walk into is just more points that you are chasing by not having them.
Buffalo Bills … See above with Jacksonville.  Except I guess one could be a little scared of the Lions ground game?  ehh.  No, not really.  Bills and Jags by a mile.
Baltimore Ravens … It still is Jameis.  400 yards and 3 INT is not out of the question.
NOTABLES & RANDOM STUFF
Cam Newton on the Saints:  "Let's not forget their real history"
Cam Newton career stats in home games against the Saints ..
7 games, 7 touchdowns, 6 interceptions, 4-3 record