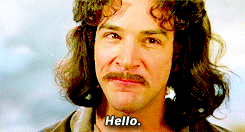 Final Sunday write-up of the year…..
WEATHER
All Clear
PITCHING
Josh Tomlin … I expect Tomlin to be a chalky pitcher today.  The Indians should destroy Chad Bell and the Tigers lineup is … well, it's just not very good.  Tomlin has one major issue going against him (besides the fact that he really isn't that good) and that is the wind.  But he's my top option all around today.
Zach Godley (DK) … Godley is only a DK play today on the main slate, but with a Sunday game in Coors and the Rockies struggling he's someone I will definitely consider at really low ownership.  Ground ball pitcher who has done very well against these Rockies bats.
Mike Fiers … I haven't played Fiers much in the second half and suspect he will be chalk given that Vegas line and with Correa back.  This game is likely an all around fade for me, but Fiers is in play to give you a decent return.  But I prefer Tomlin slightly.
SNEAKY CALLS
Trevor Williams … Teams are pulling their starters now with deep bullpens, so the whole Quality Start bonus on FD is at risk with everyone these days.  Williams, however, has been really good with going 6+ innings this year and is someone who doesn't get burned with HR.  If he keeps the walks down I think he pitches a gem today in a low scoring game.
Martin Perez … Trouts Kryptonite.
FADES
Ervin Santana … I suspect that I will end up with 0% of Ervin Santana today.  But I cannot deny that his former team is either ON or OFF and when they're OFF they are really bad.  That said, I love the Royals bats today (Homer).
Jose Urena … Sorry, but Tommy Joseph is playing.  I can't do it.  I won't do it… I ca…. ah fuck it.
TOP STACKS
Indians … Comerica Park Wind.  11+ MPH out to left field and a terrible lefty on the mound for the Tigers along with a disaster of a bullpen that now has some extra no-name arms associated with it.  Indians are rolling and should thrive again today.  Jose Ramirez is the key guy.
Rays … I don't see why everyone is betting the under on this game.   It is one of my favorite's on the day.  Giolito pitched well last start but still does not possess dominant stuff.  Well isn't great.  It's near 80 degrees and the Rays are loaded with HR pop.  I suspect we get Duda, Ramos, LoMo, Kiermaier, Miller, Longo, Souza all in the lineup and that spells doom for Giolito today.  White Sox also in play.
Royals … Listed it above that I said I liked them today.  Hosmer, Bonifacio and if he plays, Mr. Target Field Paulo Orlando.   UPDATE:  Orlando batting 7th….  Bonifacio out.
Second Tier Games:   Jays/Orioles, Phillies/Marlins
NO SERIOUSLY, HERES MY TOP STACK
Brewers … Hah, the ole rope-a-dope.  I listed my sneaky then I hit you with my #1 stack.  Milwaukee top 5 guys.  It's Domingo Fun Day.
TOP POSITIONAL PLAYS
CATCHER
Miguel Montero
Salvador Perez – I refuse to do the smart thing and not play him.
Beef Castillo
Roberto Perez
FIRST BASE
Logan Morrison
Carlos Santana
Eric Thames – Odd that he is batting 6th.
Tommy Joseph
SECOND BASE
Jose Ramirez
Brian Dozier
Ozzie Albies
Neil Walker
THIRD BASE
Manny Machado
Evan Longoria
Travis Shaw
Yandy Diaz
SHORTSTOP
Jonathan Villar … Next question
Franky Lindor
Jorge Polanco
Javy Baez
OUTFIELD – Top Tier
Giancarlo Stanton – Duh
Ryan Braun
Eddie Rosariooo
Domingo Santana
TIER 2
Adam Jones – Oh, It's Sunday….  Right.
Corey Dickerson – Believe it or not, I like him more than Souza today.
Kevin Kiermaier
Josh Reddick
Nick Williams
Christian Yelich
Austin Jackson
Magic Max Kepler
VALUE TIER
Nori Aoki – How cool would it be to have Nori Aoki Homer two Sunday's in a row at < 5% on DIFFERENT TEAMS IN DIFFERENT LEAGUES…
Paulo Orlando
Jordan Luplow
Michael A. Taylor
Melky Cabrera
DONGERS CLUB
Domingo Santana – OF – Chairman
Jose Ramirez – 2B
Evan Longoria – 3B
Eddie Rosario – OF
Eric Hosmer – 1B
Salvador Perez – C – Suck it!
Carlos Correa – SS
Adam Jones – OF
BONUS…………… Paulo Orlando – OF