Steve Renner (sdchickens), author of The Dongers Club provides his MLB DFS plays that can be used for any style game on any of the major DFS sites.  
---
Edit – Carlos Gonzalez batting third is something I missed.  I used to love when they had him ahead of Arenado and feel this is a huge boost for him against Cueto.
WEATHER
Here's the spots that are bad tonight.  I got burned on the Atlanta game last night despite knowing the heavy risk, so I don't wanna have a repeat of that.
New York @ Baltimore – Lots of rain – Already PPD

Philly @ New York – Lots of rain
Toronto @ Boston – Lots of rain
PITCHING
After going through all the options over and over and over and over tonight, I came to the final conclusion….   Just get a mediocre pitching performance tonight and you are fine.  I doubt we see an 8 inning performance out of anyone.  I doubt we see 10+ strikeouts out of anyone.  So find your value and move on….
Carlos Carrasco … Cookie should be the chalk today as the Indians continue to roll, seemingly never going to lose another baseball game.  Because of ownership and the decent chance that the Indians don't push him too far we can fade him knowing that in most slates lately the top end pitcher hasn't dominated where we need him (except for Ray on the small Monday slate).  He's also been bad at US Cellular (or whatever the hell they call it now) compared to his other road dominant spots.
Cole Hamels … Second game of a day night doubleheader and so I really wanna see the lineups for both sides here, but Hamels will negate a few of the Atlanta lefties who are their strengths and I just saw Kemp homer in the day game, so he's likely done for the day now.
Jose Quintana … I think this is where most will find themselves ending up as the general thought is that the Cubs get a win after dropping the first two in the series.  Quintana and Cole are both the same price on FD but he's more expensive on DK and while I am not a huge fan of his stuff, the Pirates have struggled against LHP this year.
Gerrit Cole … I find myself on none of the Cubs bats tonight.  So maybe he pitches well and just doesn't win beacuse the bullpen blows it?  Seems possible, lots of scare factor here because when Cole is off he is WAY off, but you can do far worse than Cole today.
LONGSHOTS
Jason Hammel … Got feel is that Hammel pitches well against the Tigers who's hottest hitters are guys who rake against lefties.
Andrew Moore … Complete longshot bullshit narrative here.  But the shorty kid will give me 6 innings of 2 ER baseball tonight to hold his own against Lance
FADES
Gio Gonzalez … Gio pitching in his hometown right before a hurricane is about to roll through.  Gio's pitched great against the Marlins all year and has a good history in Miami, however I think we're starting to see him wear down and think the struggles tonight and leaves the game in a fit….
Lance McCullers … Kid isnt going 6 innings.  No reason to touch himl.
FAVORITE STACKS
Padres … Good weather in San Diego and a horrible umpire for the pitchers.  Padres are my preferred side because the Cards dont have enough lefties who are healthy to do damage on Lamet.  Asuaje leading off, which pairs fantastic with a nice steak if I do say so myself and the #2 hitter is BACK IN PLAY TONIGHT.
Rangers … It's gonna cool off considerably tonight in Atlanta, however Julio is not someone I like to touch when it's cool.  He sucked horribly in April at home and I expect him to be off again tonight.  Give us a good second game lineup Rangers.
Royals  … On a night when I think we see low HR totals around baseball, the Royals are facing a pitcher they have hit well in the past and have the added bonus of the 9th inning AB locked in.  Nobody will touch them with the LvL matchup and Hosmer/Moose are definitely still in play.  KC is in play as a non HR stack.
SNEAKY
Marlins … Yes.  Gio is going to fall apart tonight and I want to be there when it happens.
TOP INDIVIDUAL BATS
CATCHER
Salvador Perez
Nick Hundley
JT Realmuto
FIRST BASE
Joey Gallo
Yonder Alonso
Eric Hosmer – Hits very well vs Boyd
Wil Myers  – Yeah, so this guy here…  We banned him a while ago, but it's September and with September comes a no-ban zone.  Monday was Rich Hill night.  Tuesday was E-Rod night and tonight is Wil Myers tonight.  We open our doors to Mr. Myers who is back in the 2 hole and faces a Fastball/Slider reliant righty pitcher who he should be able to actually have a nice game against.  Myers has a .221 ISO vs RHP versus his weak .187 against LHP and quietly comes in on a 4 game hit streak (hey, thats progress for him) and he will continue to do his best Byron Buxton late season statistical surge to make you wanna draft him in seasonal next year….   Pro tip:  Dont draft him next year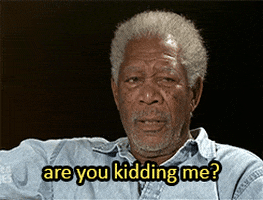 SECOND BASE
Whit Merrifield
Ozzie Albies
Jose Ramirez – Hot…  Gotta have balls to fade.  Gotta have balls to win.
Dustin Pedroia
THIRD BASE
Jake Lamb
Cory Spangenberg
Anthony Rendon
David Freese – Pretty sure his walk up music is Creep by Radiohead… "I dont belong here"….
SHORTSTOP
Paul DeJong
Elvis Andrus – Hottest hitter not named Jose Ramirez
Erick Aybar
Dansby Swanson
OUTFIELD – Tier 1
Charlie Blackmon – Johnny's been on a DL far away…  Coming around to talk it over…  So many things I wanna say…  You know I like my Rockies a little bit more… I Just wanna use Chuck Nasty… Toniiiiiiiiiiiiiiiiiiight
Nomar Mazara
Lorenzo Cain
Josh Reddick
Tier 2
Giancarlo Stanton
Nicky Delmonicoooooooooooo – Steaks are back on the menu!
Nick Williams
Hunter Pence
Jose Pirela
Mookie Betts – See note on Donaldson…  Same applies here.
VALUE
Jordan Luplow
Jose Martinez – On fire.
Jorge Bonifacio
Stephen Piscotty
DONGERS CLUB
Bold Prediction:  There are less than 9 total home runs hit tonight… But lets still take a shot here….
Wil Myers – 1B – Chairman
Nick Hundley – C
Charlie Blackmon – OF
Mookie Betts – OF
Josh Reddick – OF
Paul DeJong – SS
Dustin Pedroia – 2B
David Freese – 3B
BONUS ………….. Joey Gallo – 1B