SNAPSHOT
As strong as the top pitching choices are today I am having a hard time ignoring some of the bats I want to spend for today.  I really think that if you go with one of the stud SP's you should mix and match your bats but if you go mid or low tier you should stack and hope for another 8+ run outburst that we have seen from numerous clubs the last few days.
PITCHING
Chris Sale – Boston needs to keep winning and Sale should have no restrictions today against Tampa who hasn't been home in forever (due to the storm) and he has seen five times this year without any issues. Want some data?  7, 7, 7, 8, 6 (Innings pitched by start) and 12, 12, 12, 13, 8 (Strikeouts by start).  He has given up 20 hits and walked 7 while striking out 57 in 35 innings versus Tampa this year.  High upside with a high floor.  Solid play.   In other news, water is wet…
Robbie Ray – Ray on the road where he's always solid against the Giants who are always … well, not solid.  Less K upside than Sale so he's #2 for me today but you do get a slight salary discount and that's always nice.
Luis Severino… Sev has pitched fantastic against the Birds and the Yanks bats continue to destroy Baltimore pitching.  I love Severino as a contrarian pivot off Sale today on DK.
MID Tier
James Paxton … Fresh off the DL and trying to help Seattle make a late surge against the deader than a doorknob Astros after Houston was away from home and still has lots of hurricane relief efforts going on back home to distract them…  Big series, and the new big game James will be born!  He should be a highly touted SP2 on DK where he is only $6300.
SNEAKY ARMS / SP2
Sean Newcomb – I am not a huge fan of him overall but have you seen the Mets?  They're a disaster and I prefer Newcomb over Montero in what I see being a low scoring game.  How you like that!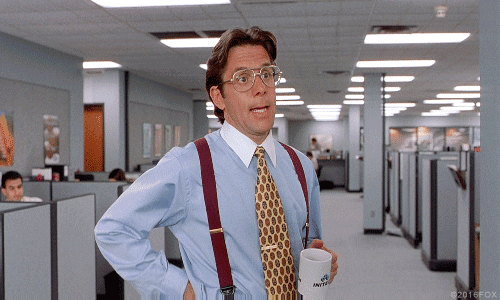 Carson Fulmer – You could do worse, trust me, Jose Urena is pitching tonight!  I am a believer in Fulmer's stuff and have been since Chicago drafted him.  Ultimately I think he projects to be another Archie Bradley and a backend of the bullpen stud but anyone who strikes out 9 Giants in 6 innings has a ton of interest in my wheelhouse.
FAVORITE STACKS
Phillies … If you have ever coached youth sports then you've probably had that one kid who was super talented and had instincts that the other kids didn't have.  He would make incredible plays but really had no clue what the hell he was doing besides just reacting and dominating.  Well… That's the Phillies right now, specifically Rhys Hoskins.  It will end at somepoint… But, until then.  It's a fun ride….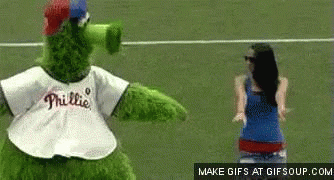 Rockies … Coors has not been a great stack spot that people assume this year.  Well, I think that's gonna change tonight.  Clayton Richard wont make it out of the first inning after the Rockies score a TD on him.
White Sox … No pressure on them and they're raking against everyone, including the pathetic Tigers.  All the fine wine today with Jose Abreu!
Twins … Lefty in Target and one they've hit well.  Dozier is due.
Athletics … Nice park shift for their HR hitters and they'll be low owned again due to their inflated prices.   This is also a Philly-Philly revenge series, no?  Athletics used to be in Philly…  I'm stretching huh?  OK….  Moving right along now ……
FADES
Yankees … Yes, I like Severino today and yes I said the Os pitching hasnt done well vs Yankees bats, but I love fading Yankee chalk, especially the day after they went off.
Blue Jays… Yes, they still have Smoak, JD, Bautista and yes they're facing Bartolo Colon.  But they're not that good and I dont wanna tilt when the bottom of the lineup scores all the runs.
HITTERS
Catcher
Austin Hedges
Jonathan Lucroy
Bruce Maxwell – Great value on the Athletics
First Base
Wil Myers – Not many spots I like to consider Myers, but in Coors against a RHP is where he really pads his stats. 
Matt Olson – Has insane power and travels to a small park.
Jose Abreu – Death, Taxes, Abreu vs Tigers
Second Base
Yoan Moncada
Brian Dozier
Dustin Pedroia
Third Base
Nolan! the Goat Arenado
Travis Shaw
Derek Dietrich
Justin Turner
Shortstop
Freddy Galvis
Trevah Story – Questionable with a hammy
Yangervis Solarte
Zack Cozart – Reds are sneaky tonight vs Kuhl
Outfield – Tier 1
Chuck Nasty Blackmon
Kole Calhoun
Rhys Hotskins
Khris Davis
Outfield – Tier 2
Chris Taylor
Marcell Ozuna
Ryan Braun
Matt Joyce
Andrew McCutchen
Avisail Garcia
Outfield – Value Tier
Scott Schebler
Gregory Polanco
Nicky Steak House Delmonico
Teoscar Hernandez
DONGERS CLUB
Nolan Arenado – 3B – Chairman
Zack Cozart – SS
Jose Abreu – 1B
Nicky Delmonico – OF
Rhys Hoskins – OF
Bruce Maxwell – C
Dustin Pedroia – 2B
Chris Taylor – OF
BONUS … Derek Dietrich – 3B
STUD FADES
Mike Trout
Aaron Judge
Giancarlo Stanton
Freddie Freeman
FAVORITE BELOW AVG PLAYER
Follow me on twitter @steve_renner for any feedback or questions.   Just dont ask me if I like someone I said I am fading or if I like Mike Zunino….   Okay???