Slate Overview
A few games tonight …. Twelve!  Yes, TWELVE games tonight.  DraftKings has some very interesting contests out there tonight including a huge $894 tournament with 40k to first and only 205 entrants.
Teams on B2B
Nashville (second straight road game, Saros should start)
Ottawa (second straight road game in LA)
Likely Chalk

Toronto is on the slate and facing the Devils so we should see Tavares and company be chalky plays.  Tampa is another team that leaps out as likely drawing some ownership being at home against Carolina but due to their price I doubt they take up too much tonight.  Overall I think its a pretty balanced slate when it comes to chalk and ownership so I am not focused on deciding plays off ownership tonight.
FAVORITE OVERALL STACK OF THE NIGHT
MONTREAL CANADIENS … Danault, Gallagher, Tatar, Weber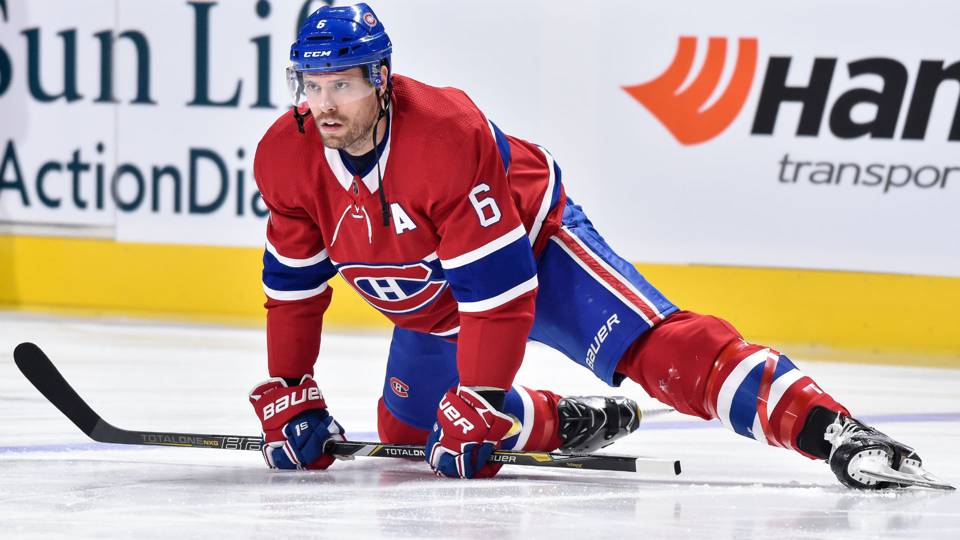 I really like the value that the Canadiens top line and Shea Weber bring tonight even on the road.  The Blues penalty kill has not been good of late and is a spot where I think the Habs can produce tonight, which makes Gallagher, Tatar and Weber the core of this stack but we'll take Danaults value here as well.  Each player is under $5500 in this stack making it one that you can pivot with multiple other combinations tonight and have a huge return when they get a tic-tac-toe goal or two.
Favorite High $ Stacks
BOSTON BRUINS – Bergeron, Pastrnak, Marchand, Halak
2014 and December 14th….  Why do I bring these things up?   Well, 2014 is the last time the Boston Bruins defeated the Washington Capitals.  Yes, 2014.  The Capitals have dominated Boston over the last 5 years and this isn't some East-West meeting, these guys meet multiple times every season and yet Washington has always come out on top.  They're in their heads, but Boston has a few things going for them tonight.
First off, the Capitals aren't playing very well right now.  December 14th…. I mentioned that.  That's the last time Alex Ovechkin scored a PPG and the Caps entire PP looks completely lost and out of touch right now.  Backstrom will play tonight after sitting out with an illness the other night, but Kuznetsov isn't playing well right now and I would expect the B's to get their top line (which is on FIRE) rolling against non Backstrom matchups tonight.  The other factor going in Boston's favor is Jaroslav Halak who has owned the Capitals in his career.  I love my Caps, but they're bad right now and even though it's a team they've dominated I am siding on them getting wiped out tonight in Boston as the Bruins break the streak in a big way.
DALLAS STARS – Seguin, Benn, Radulov
Always prefer the Stars trio when they're together and usually I ride them at home, but this is too much of a good spot to not consider them against a Flyers team who can't seem to buy a win.  The price on Benn tonight appears to be a huge mistake and he will likely be a high owned forward even as a one off play.  Seguin's playing well of late with two goal games in three of his last four.  Carter Hart is going to likely draw the start for Philly tonight which doesn't make me love this being a shootout, but this line should produce all of the Dallas offense.
SECONDARY STACKS / COMBO'S
New York Islanders … Barzal, Bailey & Beauvillier … Canadien Whiskey line
Florida Panthers … Barkov, Huberdeau, Dadanov … They have a history of going west and getting hot.  I love the over in this game (Panthers/Oilers)
Toronto Leafs … Tavares, Marner, Reilly
Tampa Bay Lightning … Point, Kucherov, Johnson … I feel like we are due for a Kuch hatty, this is basically like the all homer streaks in baseball having to end with a double-donger.  Well, Kuch has scored in 9 of his last 11 games and the Hurricanes on the road are not going to be able to keep up with the TBL tonight.
Philadelphia Flyers … Konecny & Provorov … It has been written.  It is so.
Edmonton Oilers … McDavid & whatever … Seriously this is a good spot for McDavid naked.
LA Kings … Kopitar, Brown and ……………… sigh ………….. Drew Doughty
VALUE WINGERS
Anthony Beauvillier (NYI)
William Nylander (TOR)
Miles Wood (NJD)
Ondrej Palat (TB)
Jordan Greenway (MIN)
Jujhar Khaira (EDM)
DEFENSEMAN
Here's the tiers of Defenseman to consider tonight, the favorite plays are in bold given matchup and price.
6k+:  Rielly, Hedman, Josi
5k-6k:  Klingberg, Weber, Krug, Spurgeon, Doughty, Nurse
4k-5k:  Werenski, Suter, Provorov
Sub 4k:  Leddy, Demelo, Sanheim, Heed
GOALIES
Jaroslav Halak (BOS) … Bruins break the streak tonight.
Carter Hart (PHI) … Gonna have to stand on his head one of these days for the Flyers to break their slump.
Juuse Saros (NSH) … Has an ability tp play lights out when Nashville is on a B2B.  GPP only play.
Jonathan Quick (LAK) … Draws a terrible team at home on a B2B.  Will be chalky for sure.
LINE LOCK OF THE NIGHT:    Bergeron – Marchand – Pastrnak (Bruins)
ONE OFF STUD WINGER:    Jamie Benn (DAL)
ONE OFF VALUE WINGER:   Travis Konecny (PHI)
TOP DEFENSEMAN:   Victor Hedman (TB)