2017 REWIND
THE DONGERS CLUB 2017 RECAP
There have been 187 days this year with MLB DFS contests on them and I have done a write-up on 185 of those days with the two days missed being the past two Sunday's….   A few things we can learn from this.
I clearly have no life anymore (whether I had a life to begin with is not the point here) and desperately need to take more summer vacations (note: I did take a vacation this year and still worked on it…  Which means either a) I dont get the concept of vacations … b) I really enjoy following baseball and writing about it or c) I love drinking IPA's an that leads to me burning $ on an Orioles stack because they're at home on a Sunday)
I really like Baseball and specifically, fantasy baseball….
I am the ONLY person providing MLB DFS content EVERY ******* DAY that continually gave you MY TAKE on the slate and how I wanted to attack it.   I was always going to provide an honest and unique perspective1 into MLB DFS and I hope it was at least of some entertainment for you while also profiting and enjoying MLB DFS.   I'll toot my horn on plenty of things and completely will fall on the sword with the bad plays, but I want you to find me another main MLB Tout provider who was specifically giving you what is considered "Expert" picks the entire season.  You can't.  You won't.  It's funny how in April, May and June there are what feels like hundreds of "Experts" giving their picks Monday through Friday and then they hang it up on the weekends.  That's fine.  We all need time off and shouldn't be forced to play or write every day.  But what happened to all of them in July?  I'm sorry, you got told to start talking football?  Just remember that come next April.   If you are signing up for my content, whether its good or bad, I will give it to you the entire season.
So over the course of this final Dongers Club article today, we'll honor some of the fine players that have made this season entertaining and maybe a few of those who were less than popular with the Dongers Club this year.   And yes, this will be GIFtastic…
WEATHER RECAP
Things we learned this season about weather …
The Nationals suck at predicting weather
Nobody else pays attention to the Humidity % in Baltimore and it's impact on that stadium being insane for home runs versus just really good
The Wind… Comerica Park…  It's. A. Thing.
You can get blocked on Twitter for trolling a Weatherman Tout.
Yes, there is a Weatherman Tout on Twitter.
And another content side charges $ for premium Weather information.
http://www.weather.com/ is free and JUST AS ACCURATE
PITCHING RECAP
SEASON RECAP
Ahhh.  Pitching…  Always an adventure and a hot topic in DFS…  The hilarious part with pitching is how many times it has zero impact ultimately on winning tournaments or even cash games.  Hitting is king and was definitely king this year as MLB set a home run record.  Yet, this is where all the discussion seems to take place and rightfully so.  Because nobody wants to see their night end with a -19 from Lance Lynn and nobody wants to roster a fraud like Michael Pineda.   Let's first give a shout out to our 2017 DFS Pitching Frauds
Michael Pineda … Hey, how's that "elite" shit going.  Some dude who looks like one of the Charlottesville White Supremacists laughed at me and @TheRobGeriak for saying Pineda wasn't an elite pitcher back in May.  I know the dude got hurt but he was 8-4 and had a 4.39 ERA in 96 innings before his injry wand was allowing 1.87 HR per 9…  HE SUCKS
Rich Hill … Speaking of Diamondbacks sweep…  If this guy is so good then why did the Dodgers have to go get Yu Darvish?  Hill made 23 starts this year…  He went more than 5 and 2/3 innings in ………………. SEVEN of those starts.   SEVEN OUT OF 23.  YOU WERE PAYING NEAR FIVE FIGURES FOR A GUY WHO DOESNT PITCH SIX INNINGS EVER!   FRAUD!  (yea yea, so he owns the Pirates)
MY BAD ….
I recently said play Lance Lynn (and he got -19 on FanDuel)
I once bit the bullet and played Matt Harvey (update:  it was as pointless as I figured)
Juliooooooooooooooooooooooooooooooooooooooooops
PITCHING GEMS OF THE YEAR
Chris Sale, August 8th @ Tampa.  8 Innings, 2 hits, 1 walk, 13 strikeouts & WIN!   Sale was dominant most of the season on his way to 300+ strikeouts.  He and Corey Kluber were the main two STUD pitchers that everyone wanted every-time they rolled.  However, this performance stood out to me as a special gem from all the aces this year.
Miguel Gonzalez, August 9th vs Houston.   8 Innings, 5 hits, 1 ER, 4 strikeouts.   ARIBA ARIBA!!!!  The Miggy Gonzalez SP2 whisperer came through none larger than the day after Sale's gem when he shutdown the red hot Astros and their implied run totals.  ARIBA ARIBA!!!!!!!!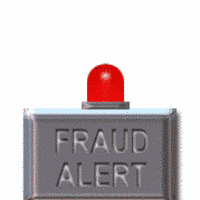 Live Look at Michael Pineda ANALYTICS Twitter Touts
HITTING RECAP – THE UGLY
CATCHER – Mike Zunino … I just need to get over it.  I thought that I had gotten over him hitting a second [**** We interrupt this Dongers Club article because Steve is about to go on another 1500 word rant about how Mike Zunino knocked him out of winning a seat to the FanDuel live final at 2:30 AM EST when all games were done.  Blah Blah.  Hey, if Steve had just left Corey Seager in his lineup the next night he would have won that one, So stop tinkering… Now back to the article ***] … I mean how does that happen?  Screw this guy!!!!!!!!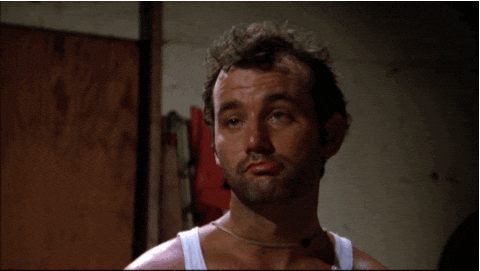 FIRST BASE – MARK REYNOLDS.  Dude..  I play you against the D'Backs and that's about it.  And you do what?  Nothing..
SECOND BASE – ROBINSON CANO…  Robinson Cano left 87 men on base this year when I rostered him and recommended him.  I am sorry.
THIRD BASE – Todd Frazier… Dude, nobody likes you.
SHORTSTOP – JJ HARDY (How does this guy have a job?)
OUTFIELD – MARK TRUMBO
OUTFIELD – ODUBEL HERRERA (I thought we were friends, I guess not….)
OUTFIELD – BRETT GARDNER.  Just… Go… Away…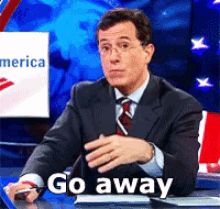 HITTING RECAP – THE ALL STARS
Introducing the all 2017 Dongers Club All-Star team!!
CATCHER – Robinson Chirinos
FIRST BASE – Joey Gallo!
April 21st… Joey Gallo and Robinson Chirinos both homered twice and we were on them both in the DongersClub AND ON SIRIUSXM with DrRoto and Adam Ronis before everyone else trusted them. The Rangers Double-Dong Double-Pleasure Double-Down Friday in April was Faaaantastic!
SECOND BASE – Jonathan Schoop.  Sadly this year we lost the Schoop 6-hole spot as the Orioles adjusted their lineup over and over and over again until sliding him in at the 3-hole almost permanently.  But Schoop remains a fixture here at 2nd and wins the award for a second straight year barely edging out Whit Merrifield.
THIRD BASE  – Moose, GOAT, Lamb!    TACOOOOOOOOOS!  These guys were so good every week and the trifecta was when Moose was in Cleveland, Nolan was in SoCal and Lamb was at home with the roof and the splish splash Pool open!
SHORTSTOP – Corey Seager … He was there when we needed him for the late night hammers.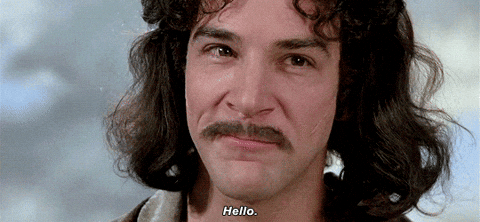 Hello… My name is Domingo Santana….  I am here to homer on Domingo's
OUTFIELD – Domingo Santana (MVP) … The 2017 MVP is!  DOMINGOOOOOOOOOOOOOOOOO…   Can we just play MLB DFS on Sunday's?  Dude was amazing this year!!!

OUTFIELD – George Springer … He was so good early in the year that we cannot overlook Springer and the 1st half top stack the Astros
OUTFIELD – Nicky Delmonico … A late season darling, nobody can pass up a good steak!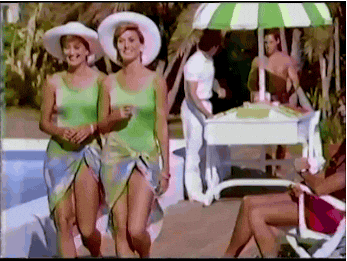 Double the pleasure with Double Dong Gallo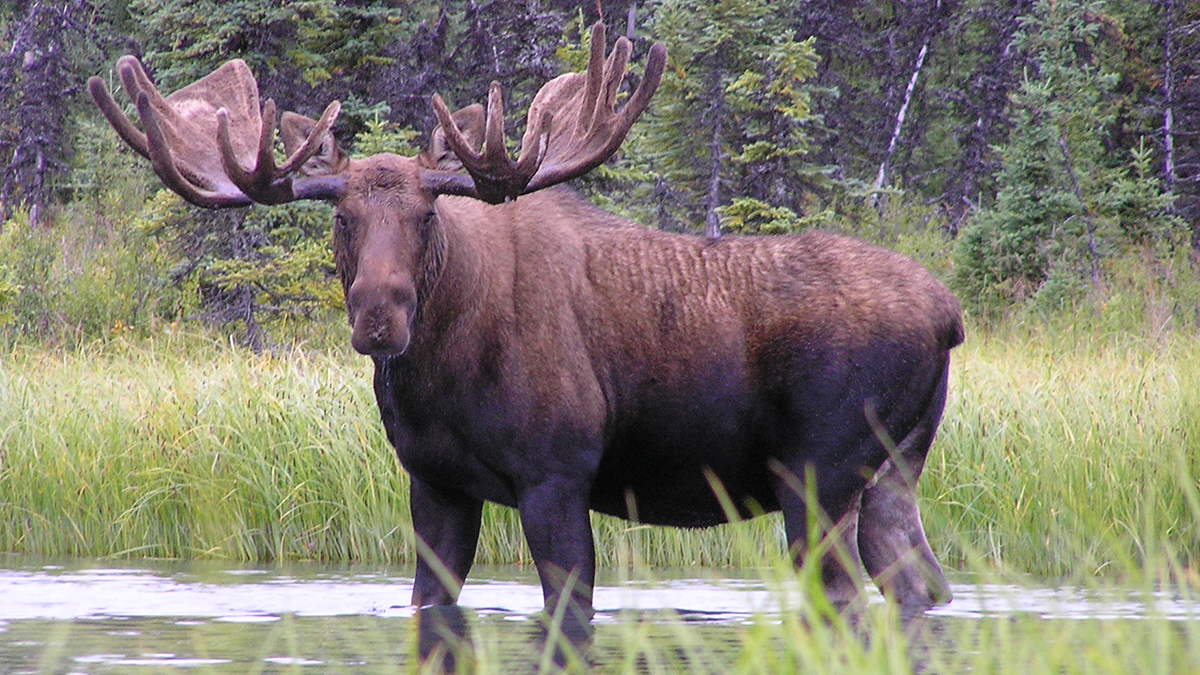 Mike Moooose Tacoooos
Nolan
Jake Splish Splash Lamb
FRIDAY, SEPTEMBER 29TH PLAYS
WEATHER
Today's Weather …
It's fine …
See?  See how short and sweet that is.  Do you really need me to inform you that the wind is blowing in at 17 mph in Cleveland and it's about 60 degrees there?  No.  You don't.  Because I am going to not mention a single Indian and only one White Sox in this matchup.  I factor the weather into my analysis and if there's something to monitor in a game we want then I'll list it, otherwise, it's useless information for you to have to focus on.  Give me someone who work's smart over someone who just works "hard" all the time….
The Roof
It's nice to see others in the DFS industry catch onto the impact of the roof in Arizona.  It's only been a thing since 2001.  Then again, there are some in the DFS industry who were 4 years old back in 2001…  So we can't blame them.  Anyways… … Is the roof open?
Dunno.  Don't care.  Diamondbacks aren't home today…  I just wanted to post that GIF.  That said, Arizona will win their next 3 home games.  Yes, I said three.  They'll win the NL Wild Card game and then they will win game 3 of the NLDS playoffs to sweep the Dodgers and Game 3 of the NLCS to take a 2-1 lead over the Nationals on their way to the World Series where they will beat the Astros in 6 games, which will then lead to a massive orgy in the pool….
PITCHING
MY GUYS
Jake Odorizzi … Are the Orioles seriously going to be interested in going to Tampa right now?  Manny Machado has to be refusing to go onto that field after injuring his knee in this EXACT spot when the Os weren't playing for anything in his rookie season.  Gimme all the Eggs Over Easy tonight at home as the Rays LIGHT UP Wade Miley and give Jake an easy win.  Pair him with a nice steak and you are off to a fantastic start today.
Chase Anderson … Milwaukee has to win (then again so do the Cardinals).  So what do we get?  We get Chase Anderson versus John Gant!!!  What a disaster…  Can Chase pull something out of his hat tonight?
Dan Straily … Not sure if you have noticed but Atlanta cannot hit anything right now.  Straily is OK, but not great with limited strikeout upside tonight.
Man, the pitching is really boring… If only there was someone out there who looks good after a few drinks….
Ben Lively … Lively draws the Mets at home and I have no reason to  believe that the Mets actually made the trip to Philly…  I know, you hate it.  But here's the cool thing.  His bats are facing Matt Harvey, sooo, he's gonna win?  Right?  And worst case, you can google Blake Lively instead to cheer yourself up.
FADES
Stephen Strasburg … Please, explain to me why he should pitch more than 3 times tonight.  Even that is flirting with disaster.  For the love of God Nationals… WHAT ARE YOU DOING?
Gerrit Cole … Eh.  Feels too obvious.  It's September 29th.  Lets have some fun elsewhere tonight.
FAVORITE STACKS
Rays … Woooo!  Rays stat padding in Yankee stadium last night and return to the Trop tonight for a Friday night beatdown on Wade Miley…  Tampa mashing lefties returns tonight!
Royals … Guys… I know…  They're done.  But… But… But…  It's 70+ degrees here, which is far better than any other game tonight and they welcome former Royal Greinke into town who I pray is doped up and not thinking about this game and concentrating on how to not let Trevor Story destroy him in the wild card game.  Arizona has nothing much to play for (update:  they have NOTHING to play for) and should let the bad bullpen get some work tonight.  Lets go Royals.  ONE LAST TIME FELLAS!
Diamondbacks … Ian Kennedy.  He too has narrative going tonight.  He too should get worked today..  How does AJ Pollock not hit three doubles tonight?
Athletics/Rangers … Good hitting conditions here and two teams that I think will come out swinging tonight after a fairly quiet game last night.  Let's go off into the off-season with a couple double dongs in Arlington!  This and AZ/KC are my top two game stacks tonight.
Phillies … The Dark Knight in Philly?  No…  We stack the Phils….
HITTING PLAYS
CATCHER
Robinson Chirinos
Chris Iannetta
Evan Gattis
Wilson Ramos – Water Buffallloooooo!!!
… and you thought I would list Mike Zunino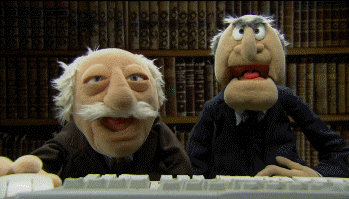 FIRST BASE
Rhys Hoskins
Joey Gallo
Eric Hosmer
Yuli Gurriel – Fister is baaaaad
SECOND BASE
Whit Merrifield
Jose Altuve
Jed Lowrie
Jonathan Schoop – Eggs Hedge Stack
THIRD BASE
Nolan – Rockies could very well pile it on again tonight.
Lamb
Moose
Evan Longoria – and you thought you were gonna see nothing but Greatness listed here……
SHORTSTOP
Trevor Story – On fire and gets a fat lefty
Corey Seager
Freddy Galvis
Trea Turner – Trea Turner vs Gerrit Cole on the base paths???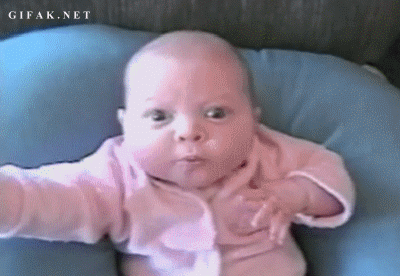 OUTFIELD – Tier 1
Nomar Mazara
Steven Souza Jr
AJ Pollock
Giancarlo Stanton – He is going for 62
OUTFIELD – Tier 2
Ryan Braun
Domingo Santana
Byron Buxton
Marcell Ozuna – Marlins gonna destroy Gohara…
Starling Marte Partay
Nick Williams
Aaron Altherr
OUTFIELD – Value Tier
Alex Gordon
Nicky Delmonico – Steak and Eggs and Lefties in Cleveland!
Mark Canha
This tier SUCKS today…
THE DONGERS CLUB
Joey Gallo – 1B – Chairman
Nicky Delmonico – OF
Nick Williams – OF
Nolan Arenado – 3B
Wilson Ramos – C — He is out, replace with Travis d'Arnaud….
Corey Seager – SS
Nomar Mazara – OF
Jed Lowrie – 2B — Lowrie/Schoop/Altuve all have HUGE GAMES
BONUS ……….. Giancarlo Stanton – OF
Farewell 2017!