Catcher
Over the last week, Austin Hedges started to find his rhythm at the plate. He has a four-game hitting streak (8-for-14) with two runs, one HR, and four RBI. Hedges only has 11  Ks over his last 39 at-bats while hitting .385, which is much better than his early season failure in this area (30 Ks in his first 75 at-bats). With continued success in his approach at the plate, Austin may not be a huge batting drag. His bat has power, and the catching pool remains weak pointing attractive player going forward.
Matt Wieters return from the DL over the last week. He only has two hits over his last 15 at-bats with no production while starting four of the last five games. Washington doesn't have anyone blocking him for playing time. His swing and size give him a chance to surprise in power going forward as a C2 in deep leagues.
First Base
Joe Mauer remains a disappointment in the power department, but he has 13 hits over his last 29 at-bats with five runs, one HR, and six RBI. Over his last 14 games, Mauer hit .351 with two HRs and 14 RBI to raise his average from .254 to .278. Great batting average help while still hitting in a favorable part of the batting order.
The free agent pool at first base still doesn't have an emerging player for the second half of the season. In shallow leagues, Wilmer Flores may still be the best option as a short-term cover. Over the last three weeks or so, Flores started 20 of 22 games while hitting .301 with six runs, four HRs, and 13 RBI over 73 at-bats.
Second Base
With Joe Panik back on the DL, Alen Hanson has a second run with starting at-bats. He's started nine of the last ten games for San Fran with 11 hits in 37 at-bats. Over this span, Hanson delivered six runs, one HR, and four RBI. His best value should be speed. Panik won't be back until the beginning of August due to a groin issue.
Joey Wendle played well in his last eight games (10-for-24 with five runs, two HRs, four RBI, and one SB) while starting eight of the last ten games. His path points to more value in deep leagues as a cover for an injury at middle infield.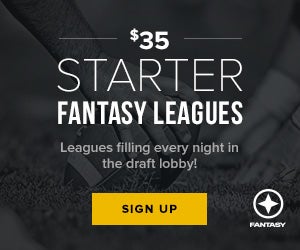 Shortstop
I'm still preaching the best speed out in the free agent pool in shallow leagues over the second half of the year will be Adalberto Mondesi. Over his last 13 games, he hit .271 with nine runs, two runs, nine RBI, and three SBs over 48 at-bats.
Lourdes Gurriel has a hit or more in his last nine starts, which came over a 12-game stretch for the Blue Jays. During this stretch, Gurriel hit .342 over 38 at-bats with seven runs, two HRs, and seven RBI. Young upside talent with no help in speed, but he projects to be a 20/80 type player in the near future.
Third Base
Martin Prado spent most of the first half of 2018 on the DL. His game offers no impact value in both HRs and SBs, but Prado can help a team make a push in batting average. He has seven hits over his last 20 at-bats with three runs and one RBI.
Outfield
Nick Williams played well over the last month. He has 26 hits in 86 at-bats (.302) with nine runs, four home runs, and 17 RBI. He raised his average .215 in mid-June to .251 with more correction on the way.
I know I'm a week late to the party, but Kyle Tucker should be owned in all formats going forward. Houston called him up on July 6th. Over his first seven games played in the majors, Tucker has four hits in 23 at-bats with four runs, one RBI, and one SB. This season at AAA, Tucker hit .306 over 327 at-bats over 62 runs, 14 HRs, 66 RBI, and 14 SBs. Exciting player with a five-tool skill set.
Jesse Winker is forcing the Reds hand over his last eight games. Winker has an eight-game hitting streak (14-for-26) with five runs, one HR, and nine RBI. His power stroke is developing while owning a high average base to his swing.
There's been a lot to like about Carlos Gonzalez over his last seven games. Gonzalez hit .440 over his last 25 at-bats with ten runs, three HRs, and ten RBI with success at home and on the road over this span.
Starting Pitching
Tampa expects Jacob Faria to return from the DL after the All-Star break. Over his first two rehab appearances, Faria allowed one run over five innings with three walks and one K. His early stats (5.48 ERA and 1.32 WHIP) don't look attractive, but he did flash over a five-game stretch from April 13th to May 5th (3-0 with a 2.17 ERA, 0.86 WHIP, and 28 Ks over 29 innings). Intriguing out over the second half of the year with a chance to add value in ERA, WHIP, and Ks.
With Shelby Miller back on the DL with an elbow issue, Clay Buchholz will back into the starting rotation for the Diamondback after the All-Star break. Over his first seven starts for Arizona, Buchholz posted a 2.56 ERA and 0.96 WHIP with 31 Ks over 38.2 innings. Clay has been on the DL for three weeks with an oblique issue.
The Rockies called back up Jonathan Gray after two starts at AAA (3.60 ERA over ten innings with 13 Ks). Over his last four starts in the majors, Gray has 38 Ks in 22 innings, but he allowed 15 runs and 31 baserunners. I hate that he pitches in Colorado, but his arm does have upside going forward.
---
CLICK HERE to check out our Fantasy Draft lobby! Compete in a Scout Fantasy Sports contest, anywhere from our $35 Starter League to our $299 Online Championship, and of course in the Main Event! We are the home of the best players and payouts in the world!