Any late-round wide receiver draft picks made by Bill Belichick are quickly taken notice by any and all dynasty owners. Everyone is always looking for the next slot receiver/PPR monster who could fill the next Wes Welker, Julian Edelman, and Danny Amendola role. We know the narrative. When Georgia product Malcolm Mitchell was selected in the 4th round of the 2016 NFL draft, it was assumed Belichick had found the next pass catcher who would make a splash at some point in the near future. Fast forward to present day and Mitchell's name is being thrown around in trade discussions at the start of training camp, so the burning question remains. After two seasons, what should we dynasty owners do with Mitchell?
College Stats
| | | | | |
| --- | --- | --- | --- | --- |
| Year | Games | Receptions | Yards | Touchdowns |
| 2011 | 11 | 45 | 665 | 4 |
| 2012 | 13 | 40 | 572 | 4 |
| 2014 | 8 | 31 | 248 | 3 |
| 2015 | 13 | 58 | 865 | 5 |
*Stats via Sports-Reference
**Missed the entire 2013 season due to injury
---
Think you can beat the elite? Just $299 to find out if you have what it takes to win the $50K grand prize!
---
Mitchell did nothing in college to jump off the page or to become a blue-chip prospect; however, he did prove to be a reliable, consistent target in a pro-style offense. With his ability to work over the middle of the field and always be available for his quarterback, Mitchell provided steady production throughout his tenure as a Bulldog.
Pro Stats
| | | | | |
| --- | --- | --- | --- | --- |
| Year | Games | Receptions | Yards | Touchdowns |
| 2016 | 14 | 32 | 401 | 4 |
*Missed the entire 2017 season due to injury
---
During his rookie season, Mitchell flashed during the preseason and into the regular season before becoming hurt once again. He and Tom Brady seemed to have a growing connection but was quickly derailed with a nasty arm injury which kept him out the rest of the year. Mitchell has struggled to stay on the field since his junior year of college. He has flashed potential to be a starting-caliber NFL receiver, but it will never come to fruition while he is standing on the sideline.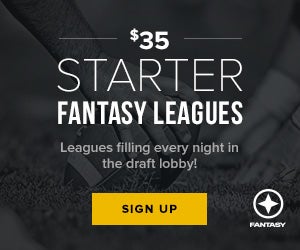 With the New England receiver situation mostly remaining the same, Mitchell will struggle to find playing time in 2018. Julian Edelman and Chris Hogan will likely dominate the snaps at receiver while Rob Gronkowski will demand his load of targets game in and game out. James White and Rex Burkhead saw 72 and 36 targets last season, respectively. Add first-round pick Sony Michel to the mix, and the target share becomes even more murky heading into this season. At best, Mitchell splits snaps with newly signed Jordan Matthews and makes a minimal impact on the team's passing game.
When asked about Mitchell's current dynasty situation, my fellow Dynasty Wall Street co-host Kevin Cutillo (@WallyCentral) stated, "I think he's close to a waiver wire play now. If you can get anything for him, do it. [I] love the talent but there are clearly some serious concerns about his injuries."
Malcolm Mitchell has the ability to separate himself from defenders in short areas of the field. He shows strong hands and a quick twitch off the line of scrimmage. However, he struggles to beat press coverage and win deep down field. He profiles as a sure-handed slot receiver should be able to find another chance to contribute. It is definitely a long shot, but Buffalo is extremely shallow at receiver and could stand to risk a late-round pick on a player with upside.
With all this being said, the question still remains. Am I buying or selling Malcolm Mitchell in dynasty leagues? We saw Nelson Agholor rise during his third season and develop into an important role player for the World Champion Eagles. Mitchell needs to stay healthy where ever he lands in 2018 and beyond. At this point, if I could receive a 4th round pick in exchange for him, that would be enough for me to ship him to another owner. Another possible solution would be to see if you could upgrade a pick. For example, offer a fellow owner Mitchell and a 2020 3rd round pick for his or her 2019 3rd round pick. I am not buying into Mitchell since his injuries and lack of above average production have yet to amount to significant playing time. Let someone else take a stab at him and garner another draft pick asset to use later.
---
Think you can compete against some of the best minds in the Dynasty world?
Rules | Sign Up Now