Batting Second … Attacking Fraud Players Pitchers in MLB DFS
Welcome to the #2 hole in the Dongers Club 2019 Season Preview, where we dig into identifying, and attacking Fraud Players and how to avoid them as traps in DFS.  So let's first recap what the definition of a fraud is in the context of what I'm saying here …
Fraud (noun) … a person or thing intended to deceive others, typically by unjustifiably claiming or being credited with accomplishments or qualities.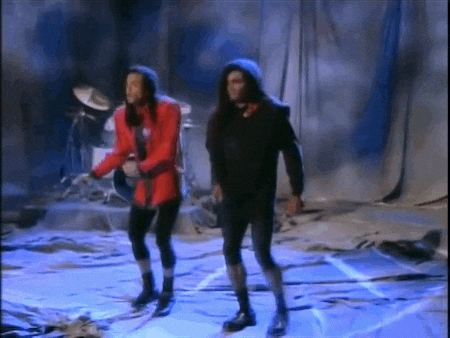 THOSE NEW SHINY PITCHING FRAUDS
This is exactly the description that comes to mind when we get into the day-to-day routine of looking at who's Pitching and who's batting where and in what situation for the purposes of DFS analysis.  Suddenly we will find ourselves in Mid May or early June and not only are certain players 40% owned but they are being referenced as these new found elite talents that are going to be future super-stars in the league.
There is this fascination among DFS analysts to be "first" much like reporters and insiders in the news cycle want to be the first one with a story to get the credit, everyone in DFS suddenly thinks that they are the smartest person in the room if they can find some young player at value and hit them before the whole world is on top of them.  With all of that we get what I call the perfect DFS shit storm and a player like Caleb Ferguson is 60% owned in cash games making his major league debut on the road.
Ferguson made his first start on Wednesday, June 6th at Pittsburgh.  He lasted 1 2/3 Innings on his way to giving up 4 ER off 2 hits, 3 walks and striking out only 3 on 57 pitches.  All of this for $7,400 on DraftKings.  Ferguson would go on to make two more starts for the Dodgers going 4 IP against the Rangers and then 5 IP against the Giants (both at home).  In neither contest did he A:  Win,  B: Strikeout more than 3 batters or C:  Help anyone win a damn thing in DFS.  Ferguson moved into the bullpen for the Dodgers for the rest of the year where he managed to appear in a total of 29 games and bring his ERA down to 3.49 while posting a nice 10+ K/9 ratio and gradually settling into a nice middle relief bullpen arm for the Dodgers on their way to another World Series appearance.
But Ferguson is the epitome of a DFS Fraud.  If you played DFS on that day and poked around the MLB DFS Industry you likely heard insane claims such as "This kid is a future star", or "he has had serviceable numbers in the minors so far this season" or my favorite "I researched this kid all day, he did a great job limiting his walks in the minors and he's going to be a future All-Star." ……..  It's no shocker that the folks who were on Ferguson quickly shifted their attention to hyping up their NFL product or some other excuse as to why they couldn't provide MLB analysis any further for the season.  Picks like Ferguson are the lazy approach to picking players.
Now, I know what you are thinking.  Am I simply bashing every new player?  At some point we have to get on these guys before their prices catch up to the skill set, no?   Absolutely we do, and without looking into the Caleb Ferguson's of the world we wouldn't trust guys like Walker Buehler, Joey Lucchesi, Trevor Richards, Andrew Suarez, Ryan Yarborough, Domingo German, Shane Bieber, Brad Keller, etc…   All arms who at some point during the 2018 season became new faces to use and trust.
So what's the difference?  How do we try to identify someone like Ferguson or Jacob Faria — who was also hyped up like he was the next coming of Jesus at times in 2017 — but not miss out on the likes of Joey Lucchesi or Trevor Richards?   Is Ryan Borucki good?  What about Jalen Beeks?
There's a few check boxes that you should be trying to check when you hear a new name pop up and most apply to both pitchers and hitters.
1)  Where did this prospect rank at the beginning of the season?
Below are where some notable pitchers ranked at the beginning of the 2018 season, as per Baseball America, these guys were all in the Top 100…
11.  Michael Kopech
13.  Walker Buehler
27.  Mike Soroka
53.  Jack Flaherty
61.  Brandon Woodruff
90.  Tyler Mahle
But out of 30 teams, there's a good chance that one teams top prospect may not find their way into the Top 100 of a particular scouts list, and so we want to dig into the actual teams farm system to find out what the future path of the player coming up is.  Domingo German was one of the Yankees better pitching prospects who was ready to come up last year.  Shane Bieber was on record as having been labeled to be groomed as the next Corey Kluber and Trevor Richards although ranked as low as 18 even within the Marlins farm system had quickly been ascending up the ranks.
The point here is that, we want to know about these players BEFORE they come up to the big leagues.  More often than not you are going to get burned by a new pitcher who has no pedigree or hype associated with them before they arrive in the big leagues and you certainly do not need to take a risk on chalky young starting pitchers.  They flop way more than they succeed.  Kerry Wood aint walking through those doors.
There are plenty of other reasons these guys turn into Frauds however if they do come up and appear to stick with the big leagues.
2) The Popular Organization Hype
Simply put.  If the player is on the Yankees, Dodgers, Red Sox, Cardinals, Cubs among some other teams he's likely to be WAY over-hyped.  Insert exhibit A from the last few years — Michael Pineda.  Pineda backers will point to his season ending Tommy John injury in 2017 as to why he fell off and is now a member of the Minnesota Twins for the 2019 season.  But Pineda was hyped from DAY ONE as a Yankee despite being one of the most inconsistent pitchers in all of Baseball.  There was a fantastic statistic on Pineda that when he was priced over 9k on DraftKings he had a HORRIFIC stat line, where as when he was priced below that he EXCELLED.  Why?  Well, maybe because he was never worth being over 9K when he frequently had control issues.
You may recall that Pineda was acquired by the Yankees in exchange for formerly over hyped prospect Jesus Montero.  I can remember hearing about how Montero himself was a cannot miss prospect who would hit 40+ HR for the Yankees one day — so obviously the pitcher they got in exchange for him would be a future all star.  Guess what.  Montero is out of baseball and Pineda is going to go down as wishing he had 1/2 the success in his career that James Shields has had.
Is Pineda relevant for DFS?  Absolutely.  He is a big league pitcher who has some talent to produce good games.  Should be be a 30% arm who is considered "Elite" level when he takes the mound every day?  Not a chance in hell.  You don't want volatile chalk.
3)  Sabermetric Hypocrisy
Let's examine the underlying metrics on a couple of pitchers from 2018 …
Player A had a 55.1% Ground Ball rate, allowed 36.5% hard contact, walked 3.85 batters per 9 innings, an xFIP of 4.31, a SEIRA of 5.64 and a 7.0 % SwTr rate.
Player B had a 54.4% Ground Ball rate, allowed 31.0% hard contact, walked 3.21 batters per 9 innings, an xFIP of 4.26, a SIERA of 4.51 and a 9.0 % SwStr rate.
The league average GB % is around 45% and Anything above 3 walks per 9 innings is below average.  Yet one of these guys (Player A) was frequently mentioned and hyped up as a quality developing arm to trust because of his extreme ground ball percentages and his ability to limit hard contact despite overall the two having some similar metrics here.  In fact, when they met on August 12th last year, Player A found himself higher owned despite both facing relatively weak offenses.
Now what if I told you that Player A had an ERA of 5.18 and Player B had an ERA of 3.08.  The Sabermetrics crowd would say that is just bad variance.  Sample size is too small.  Clearly Player A isn't THAT much of an extreme difference from Player B.
But Player A is Dylan Covey, a 27 year old who first made it to the big leagues in 2017 with the White Sox mainly due to the fact that they had almost no other viable arms to consider and needed someone to chew up innings while they go through a rebuild/tank process until younger arms like Giolito and Kopech are ready to ascend into the rotation.  Not shockingly, when Kopech came up, Covey went back to the bullpen.
Player B is Brad Keller, a 23 year old rule 5 draft pick by the Royals who they took a flier on and is still young and developing.  Yes, players can still develop as they get older, but there's a MUCH more likely scenario that the older player who has bad metrics is just a bad pitcher where as the younger player who does a good job of avoiding big innings and has a few nice metrics associated with him (GB% specifically) could actually be a viable starter in the right spot.  Not to mention Keller pitches in Kansas City — a huge park vs Covey in Chicago, which does factor into the differences somewhat.
The role of a player in the organizations eye matters.  Players have to play in order to produce stats for DFS.  A hitter who isn't in the lineup will obviously be off your radar for that day.  But a pitcher who is going to be limited or eventually moved to the bullpen should also likely be avoided as much as possible compared to another high risk pitcher who is being groomed to pitch 170+ innings for the team for the next few years.  Michael Fulmer comes to mind as someone who when he has his control on, is a player we can trust to pitch deep into a game despite not being a high strikeout type pitcher who does tend to get blown up at times.   Look deeper into the player, identify the surrounding team and identify if this person is likely going to be around for a while — because if he is then it's a good chance the team will let him play through his struggles and you can keep taking a chance on him.  But if he's say just a fill in until someone like Michael Kopech or one of the other top 100 guys comes along then chances are they won't be here very long and we shouldn't suddenly buy into them being usable frequently in DFS.
In summary, I will usually avoid rostering rookie Starting Pitchers making their debut and they're fantastic players to attack if they're being hyped up for all the wrong reasons.  Additionally, they …
Rarely will they throw 100+ pitches.  You can't get stats on the bench and even if they are min priced, the ceiling is still limited.
Most young pitchers will struggle in the big leagues.  After all, the baseball is different than in the minor leagues — not everyone knows this.
They are the Kardashian's of Baseball.   Everyone wants to look at them, everyone thinks they're amazing and uses emojii's to describe them and everyone is a ******* sheep.
And yes, I did use Walker Buehler and Jack Flaherty a lot last year.  I also trusted their talent BEFORE the season and immediately saw they would produce.  But even Flaherty didn't pitch more than 5 innings until his fourth start in the big leagues.   Beuhler left a game early due to rib cage discomfort.   Teams will be gingerly with the young arms in their first season and so should we.
---
Up Next:  Batting third in the 2019 Season Preview Guide ->  Roofs, Pools and South Beach.  … The truth about ballparks and weather.
Trust me, you won't want to miss that one.