AFC East Pre-Draft Special
What's up Scout Army?!?!
I know what you're thinking, "What the hell is The Daily Armory doing up this early in the year?'  Well friends I will tell you.  The Armory is expanding its reach into more of the seasonal game, which was tested out last summer with articles focusing on individual teams and where players line up for our fantasy football drafts.  Since I get bored easily, I thought it might be worthwhile to get started even earlier and hit the ground running before the annual NFL draft.  What this means is that I have started the process of building depth charts for each team with both offensive and defensive players which you will find included right here.  All teams have been updated with free agent moves as of March 29th, 2018.  These will be updated weekly through the season and will be posted at the end of every month (Early May for rookie insertion post draft).  I will also be attending this year's draft in Arlington, TX so I can be more immersed in the pageantry and frankly……I need what amounts to a vacation and there's nothing I would like more than to work on The Daily Armory while enjoying the warmer temps.  Each Sunday in April will find a new Armory article focusing on draft prospects that mean the most to us.  Of course, I mean running backs, wide receivers, quarterbacks and tight ends.  Well, I've rambled on enough.  Let's get started…….
What I've got for everyone is a quick overview of each team with a recap of 2017 and more importantly, where I'm seeing deficiencies on the offensive and defensive sides of the football.  What I also have is some DVOA numbers (Defense-adjusted Value Over Average) to share from footballoutsiders.com.  It's my favorite site for looking at strengths and weaknesses of an offense and defense and using the data to help make weekly decisions in dfs.  DVOA is also used for offenses as well and helps determine its true authenticity.  The site also uses a weighted DVOA which adjusts weekly so that earlier matchups become less important and helps to determine that offense or defense's true rank.  I will show these values as such……
Offensive Rank/Weighted O Rank/Rush O Rank/Pass O Rank
Defensive-Rank/Weighted D Rank/Rush D Rank/Pass D Rank
I will also include offensive and defensive line ranks which will look like this….
OL Rush Rank/OL Pass Rank
DL Rush Rank/DL Pass Rank
Confused?  It should make sense in the end.  Like I said earlier, check out the site.  It's very good at explaining the numbers in full.
Buffalo Bills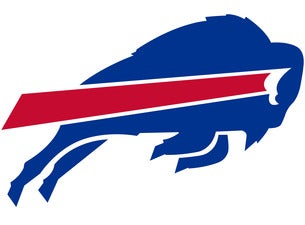 HC:  Sean McDermott (9-7)
Buffalo came into the season with not much expected from them.  With the Patriots being the prohibitive favorites to take the division no one really looked at the rest of the AFC East for a potential second playoff team.  Lo and behold the Bills made the playoffs for the first time in 18 years!  They were a welcome addition as they pushed the Jacksonville Jaguars to the brink of elimination in the Wild Card Round, but it almost never happened.  The reason?  The Nathan Peterman debacle.  Sean McDermott's hatred of Tyrod Taylor made the Bills Head Coach lose his absolute mind with one of the most ridiculous benchings I've ever seen, and it almost cost them a playoff spot.  Hopefully, he can keep his head on straight because he can not afford another huge mistake like that this year if the Bills want to have any shot at making it back to the dance.
Offense:
OC:  Brian Daboll (NEW)
26/28/19/28
27/31
Brian Daboll comes in being a product of the Patriots coaching tree.  He is coming in from the college ranks leading the Alabama Crimson Tide offense but has plenty of offensive coordinator experience.  He's going to need it as the Buffalo offense is dreadful.  Outside of an aging Lesean McCoy there's not much here.  Kelvin Benjamin is here after an in-season trade with the Carolina Panthers, but then you have crazy as hell Zay Jones and new QB AJ McCarron throwing to them.  They have a need at center with the retirement of Eric Wood due to injury.  Russell Bodine was acquired via free agency, but he's an underwhelming addition.  The Bills have a long list of TEs, but they all suck, and can we really rely on Charles Clay or Nick O'Leary?  I mentioned that McCoy was aging so I would like to see them take a shot at RB too.  Come on Buffalo!
NEEDS:  QB, RB, WR, TE, C
Defense:
DC:  Leslie Frazier
15/26/31/12
21/28
The defense had high hopes going into last year but underperformed and had injury issues.  They looked good early, but really struggled late in the season.  This was especially the case with a run defense that we were quickly on top of to target in dfs on a weekly basis.  The Bills were proactive in free agency to fill their needs along the defensive line which should help slow the bleeding on the ground and give them a better pass rush.  That in turn, should help the defensive backs where they are weak with the departures of EJ Gaines and Shareece Wright.  The focus should primarily be on players who can be corners rather than safeties as Micah Hyde and Jordan Poyer are solid.  They might be interested in a middle linebacker as well.  Ramon Humber isn't great and if you are saying, "Well look at their depth!" what does it REALLY say about the guys behind him?
NEEDS:  CB, MLB
Miami Dolphins
HC:  Adam Gase (6-10)
After losing QB Ryan Tannehill in the preseason the Dolphins went out and really shit the bed by signing Jay Cutler to run the offense.  The only thing Jay Cutler ran was to the bank to cash the checks he stole from the team.  Everything completely fell apart both offensively and defensively but may have realized the star potential of a certain running back.  The Dolphins continue to be a mess year after year and shouldn't change much this year.  There's always hope, but Adam Gase might need a modern-day miracle to make it past this season.
Offense:
OC:  Dowell Loggains (NEW)
27/26/31/23
30/11
It's not hard to see that the whole offensive problem started with the injury to Tannehill and even though he's not a great quarterback it was difficult to see them succeeding with Smoking Jay.  Kenyon Drake finally got his opportunity to show what he could do when Jay Ajayi was traded, and he was great!  So great in fact, that the Dolphins let Damien Williams walk to Kansas City.  He now has the whole backfield to himself………. What the hell is Frank Gore doing here?  That's right folks!  Gore signed with his home team and is sure to steal carries from Drake.  The Dolphins also parted ways with Jarvis Landry by trading him to Cleveland.  They then brought in Albert Wilson and Danny Amendola to help fill the void.  I don't necessarily hate the moves, but they definitely paid too much for Wilson to be here and I still think they go after a couple wide receivers in the draft.  The Dolphins would be wise to focus some attention on a quarterback as well as the guys up front.  They need someone who can start immediately s at both guard and tackle.  They could use a tight end as well because nobody should use AJ Derby in real life or fantasy!
NEEDS:  OL, TE, WR
Defense:
DC:  Matt Burke
28/29/15/29
10/27
I know the numbers don't show it, but I don't hate this defense.  With the Dolphins sending Ndamukong Suh and his literal and figurative baggage packing I think they are pretty fit at most spots.  Cornerback is a definite issue and a spot where I can see them using multiple picks to try and find better starters.  They do lack depth at all linebacker positions and could use depth at defensive tackle.  Overall though, I don't hate them.
NEEDS:  CB, LB, DT
New England Patriots
HC:  Bill Belichick (13-3)
One of the more despised franchises from the outside looking in kept rolling along in 2017 making it all the way to the Super Bowl.  While the defense struggled early it finally found its footing and helped to give Tom Brady and company plenty of opportunities to score.  The offense kept humming along for another year finishing as the top overall offense.  With that being said, it was a very good running game that kept the offense on the field and gave the defense the in-game rest it needed.
Offense:
OC:  Josh McDaniels
1/1/3/1
1/14
The man who spurned the Colts returns for another season of probable opponent throttling.  The offense lost Dion Lewis to the Titans but return the other ten running backs they employ so they should be set there.  The Patriots do not have much weakness in their starters.  They primarily should be looking for depth players and wouldn't be surprised to see more draft pick trading at the draft to move down and build the depth back up.  It's possible we may see them take another shot at quarterback as a development project.  They could use better depth along the offensive line and maybe a wide receiver lat.
NEEDS:  OL, WR, QB
Defense:
DC:  Bill Belichick
31/22/30/21
31/10
As was mentioned before, the defense got better as the season rolled along.  They still had issues stopping the run, but had more success stopping passing attacks.  At least until Nick Foles tore them apart!  Weak up the middle means they need linebackers and defensive tackles in the draft and I think they go heavy.  I think they will not only find depth, but quality guys to compete with weak starters at linebacker.
NEEDS:  LB, DT
New York Jets
HC:  Todd Bowles (5-11)
It's hard for me to write about the Jets without taking a dig at them.  They're just not very good.  There was false hope of a playoff push in the middle of the season when the offense was humming along even against higher end defenses.  Then Josh McCown broke his hand and that ended the seasonal push.  Matt Forte had a rude awakening that he should've just retired instead of giving it one more year.  I really don't know how Bowles has kept his job going into a 5th season as the head coach.  I don't think them drafting a QB early will help him keep his job beyond 2018, but if he does we know he has evidence about someone in the organization.
Offense:
OC:  Jeremy Bates (NEW)
21/17/11/22
6/25
The Jets are 100% drafting a QB in the first round this year.  You don't give up the amount of draft capital that they gave to the Colts and take an offensive tackle or even Saquan Barkley.  The problem with the trade is that it has strapped them as far as the number of holes they can fill.  On offense they severely need help across the whole offensive line as well as a security blanket at tight end for their soon to be new quarterback.  I don't see them going after another wide receiver or running back as they acquired some mediocre talent to fill the gaps.
NEEDS:  QB, OL, TE, WR, RB
Defense:
DC:  Jeremy Bates
24/23/26/22
29/27
Surprisingly the defense was really bad last season.  I know it's the Jets, but they really do have a lot of talent especially on the defensive line.  The secondary wasn't very good, but the Jets went out and acquired cornerback Trumaine Johnson from the Rams to help hold down the fort.  They could still use another cornerback and safety as well as they should address the middle linebacker position.  If you cut the linebackers and secondary levels in half, you literally need to upgrade the left half of those two layers.  If they can do that they should be fine for 2018 if the offense doesn't continually put them in tough spots which isn't out of the question with a rookie quarterback.
NEEDS:  MLB, CB, S
As always, any questions or comments leave them here or reach me on Twitter @roydawg_13
#ScoutArmy       #DailyArmory